Zhang, attorney-at-law. (Plus, new RE:P alpha update, and answering an ask!)
---
Red Embrace: Paradisus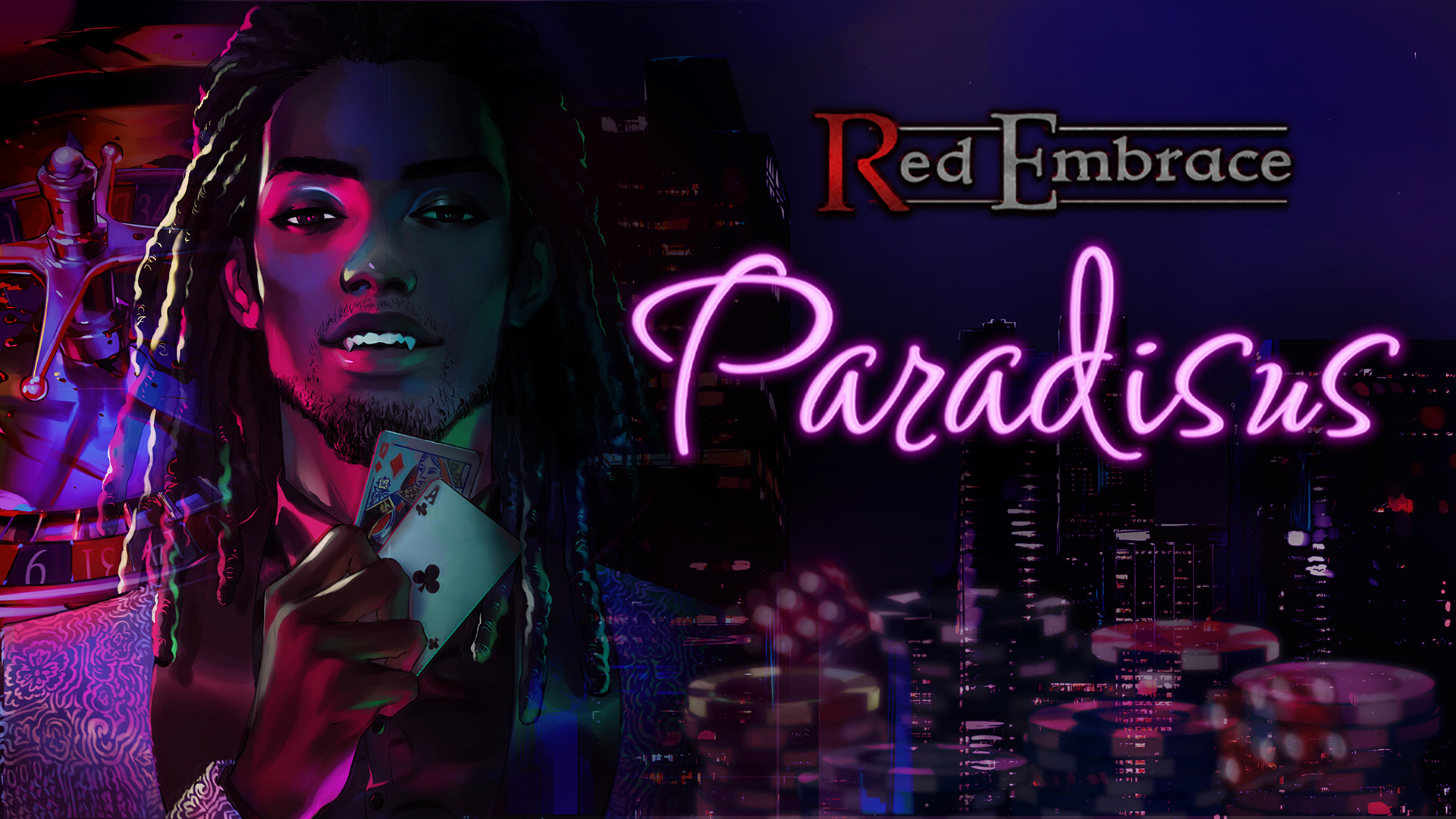 ♦ A VAMPIRE NARRATIVE RPG ♦
WISHLIST ON STEAM
FOLLOW ON ITCH

FOLLOW THE RE:P TWITTER

JOIN US ON DISCORD
You can play the Alpha for RE:P on our Patreon!
---
Zhang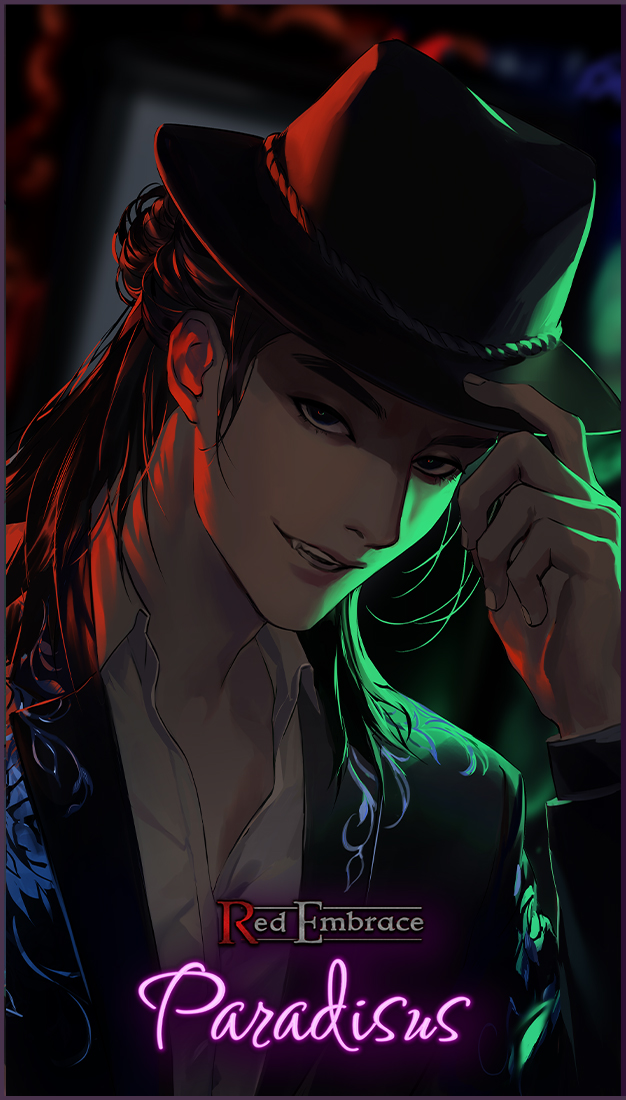 House: Golgotha
Height: 5'8
Likes: Calligraphy, riddles, owls, nice business cards, smooth jazz, legally binding agreements
Dislikes: Snakes, bail bonds, meditation, mirrors, cinnamon
Description:
The sly and jovial vampire known mononymously as Zhang is infamous for his scheming. He's particularly perceptive of others' weaknesses, and often twists this to his advantage. Yet despite his devious ways, he zealously upholds his promises, and can be intensely loyal to those he deems worthy.
Zhang runs Maodun Consulting, a law office in Chinatown. As an attorney, his skill for "convincing" the prosecution to drop their case is unmatched, although his methodology is somewhat dubious. He takes great pride in his work, and has yet to actually step foot in a courtroom.
In recent times, however, Zhang seems more distracted and unsettled. His Lucaci contacts whisper of him with concern, while his enemies seek to take advantage of his weakness.
✞———————❖———————✞
Stay tuned for more character introductions in the following weeks! There is much still to uncover about the strange occurrences of 1999…
New RE:P Alpha Update: v0.0.3.1!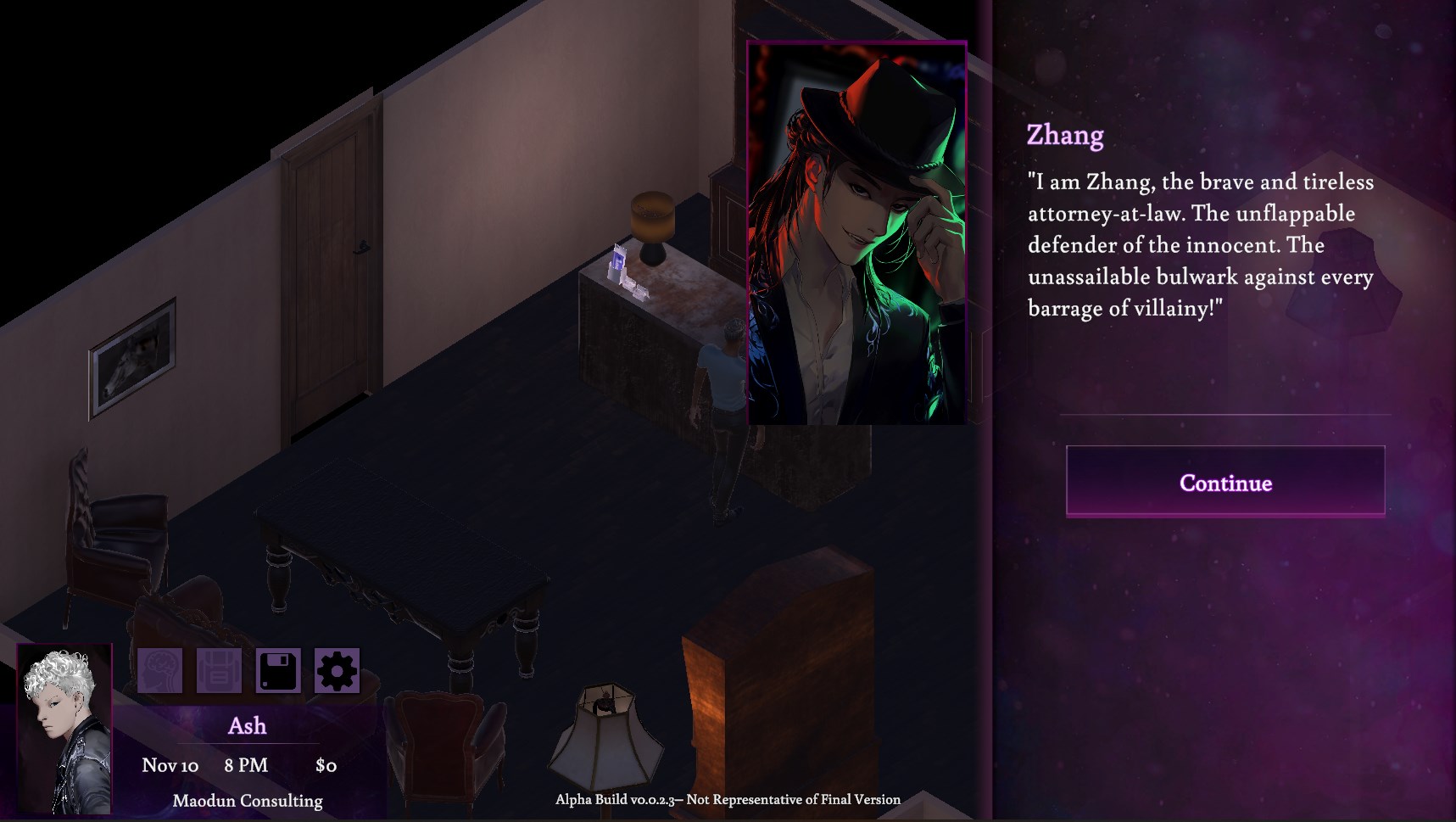 RE:P just received a chunky update to the alpha! If you'd like to get sneak peeks and participate in its development, join us on Patreon for just $5/mo and get a Steam key + alpha access!
A small changelog of what's been added:
The first draft of the Chinatown hub is now available
A functioning save/load system
2 new NPCs to talk to (Zhang & Rosalind)
2 new interior areas
A new skill/trait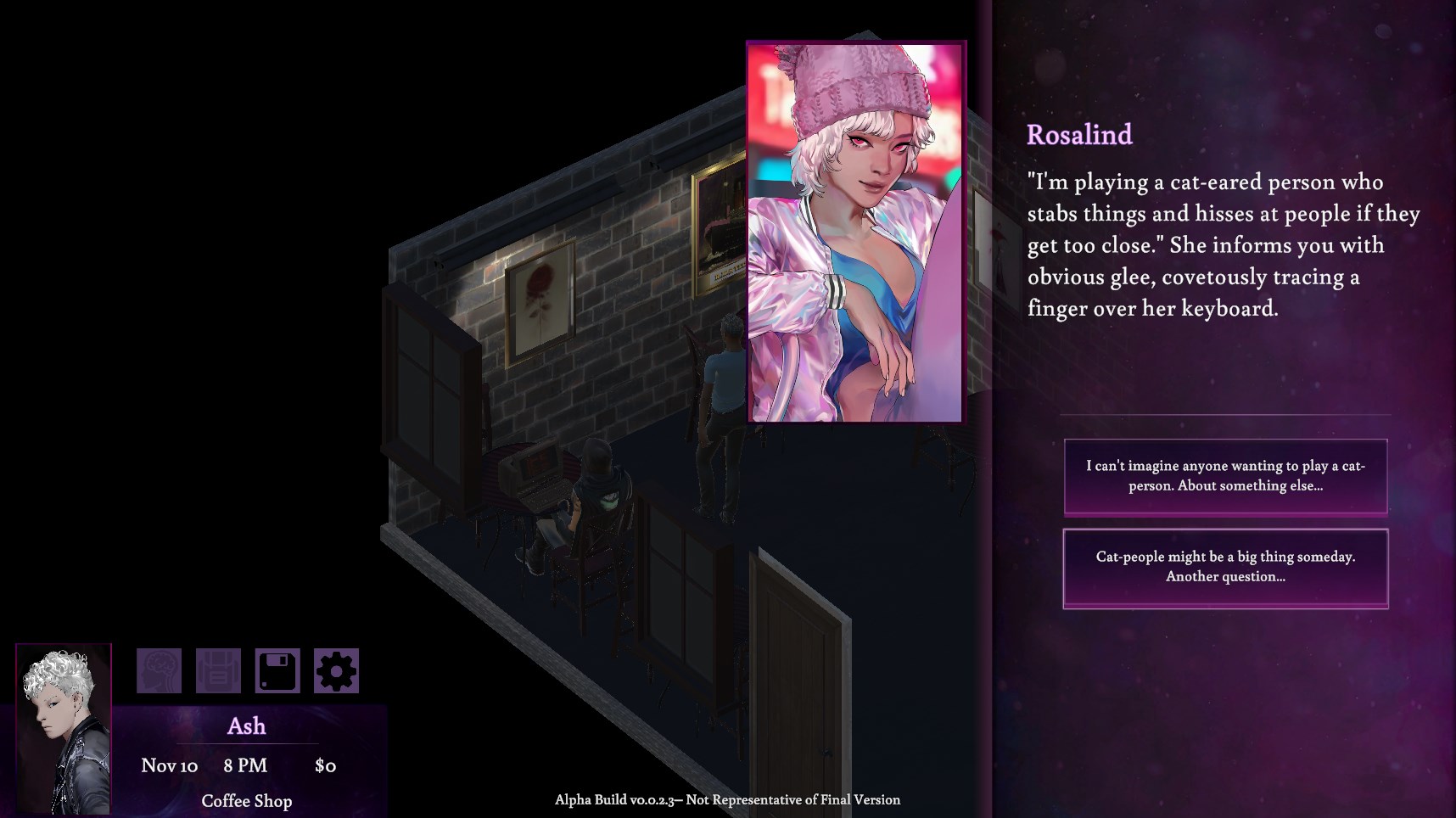 Dev Stream

Tomorrow, we'll be doing a dev stream at our usual time: 0730PST/1030EST! We hope you'll stop by to join us. :)
Questions or Comments?
Feel free to send in questions about RE:P and any AG/GAG games (or dev-related questions)! Our Ask Box is always open.
Answering Asks!
Hi! Got a couple questions-
-Will Ulysses be dateable?
-Noticed sh0d03's artwork in this game is a lot more realistic than in RE:H. Was that requested and if so, is there a reason for that?
Ulysses is not presently planned to be romanceable, though it's possible things may change later down the line if enough community interest is shown!
As for sh00's art, we didn't request any intentional shift, but we have been relying on real-life photo references for RE:P art. We think the more realistic lean also fits well with RE:P's atmosphere, which is sharper than RE:H's movie-like glitz.
---