Read on for details about the new RE:P alpha update, and join our relief sale!
---
Red Embrace: Paradisus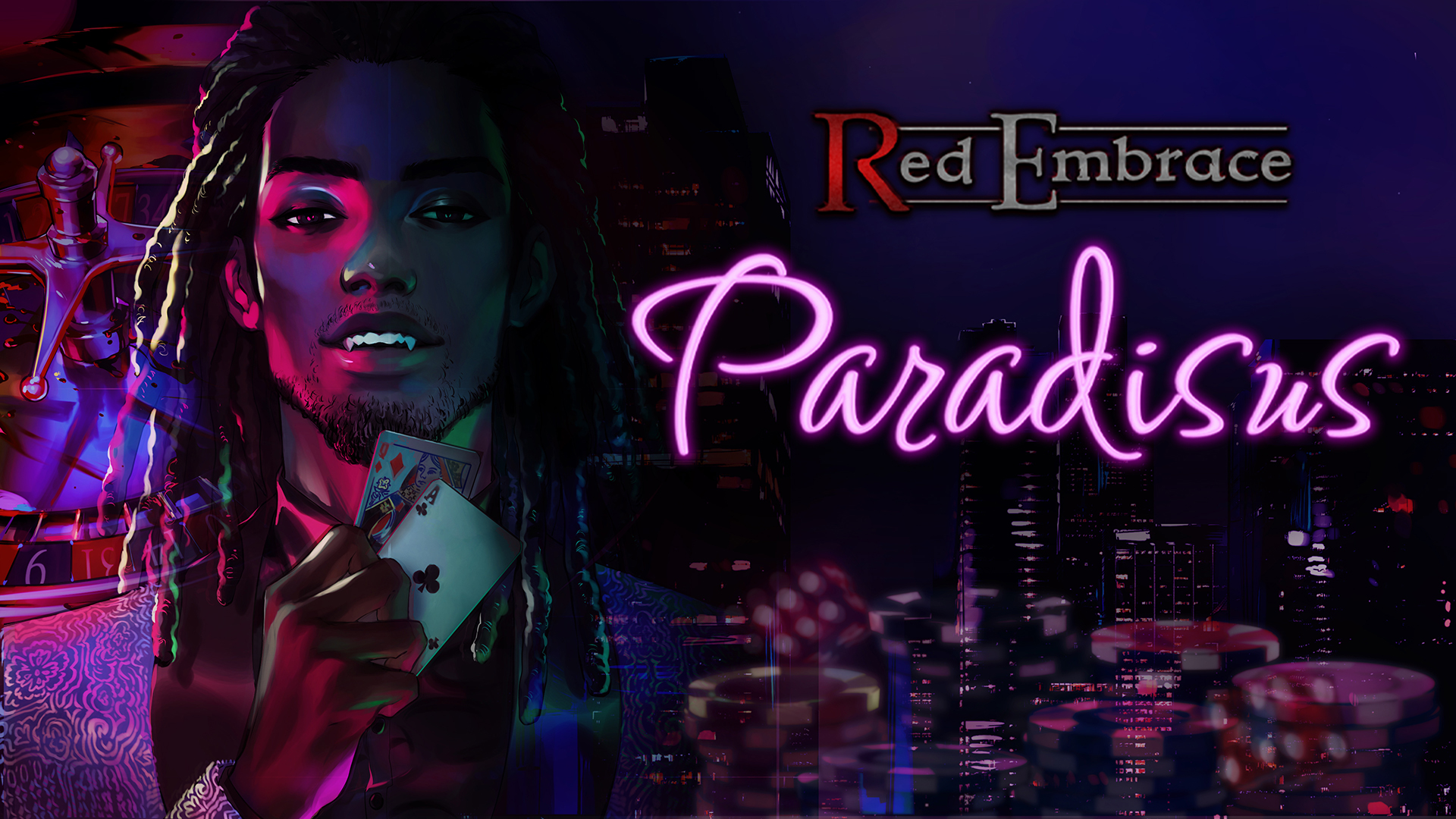 ♦ A VAMPIRE NARRATIVE RPG ♦
WISHLIST ON STEAM
FOLLOW ON ITCH

FOLLOW THE RE:P TWITTER

JOIN US ON DISCORD
You can play the Alpha for RE:P on our Patreon!
---
RE:P Alpha v0.0.2.1 Update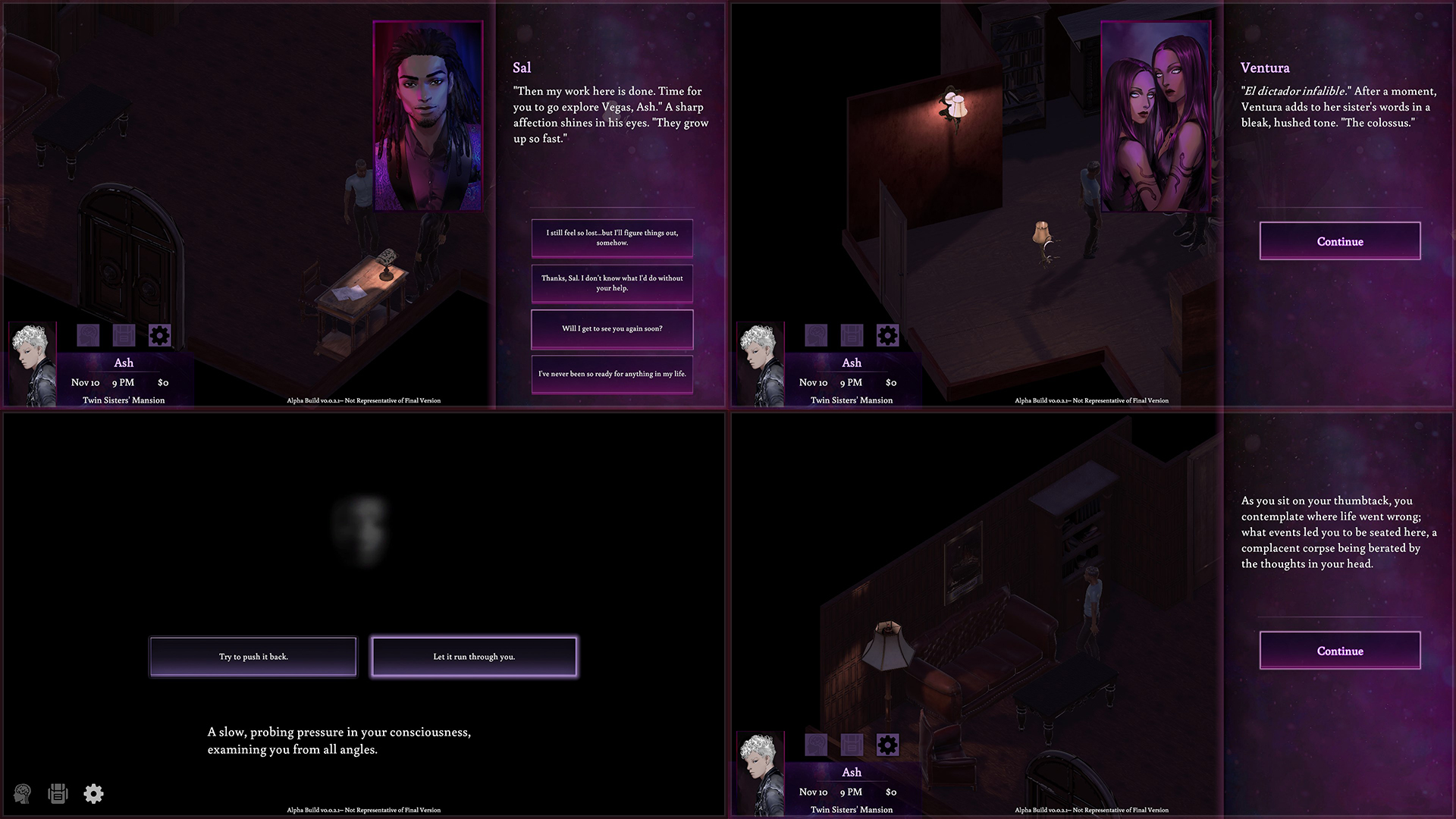 We recently just launched the first update for RE:P's alpha! It includes a new area, a pair of new NPCs, an extra skill/trait addition, and some extra polish updates!
If you'd like to join the alpha and help forge RE:P's development, you can get a Steam key (valid for both the alpha + final game) by joining us on Patreon. Watch the game as it grows, and contribute to its final path through submitting feedback, joining our design polls, and letting us know what you want to see!
v0.0.2.1 Alpha Features
Approx 60–90 minutes of gameplay
~25% of full game skills/traits
MC portrait customization (more customizations planned, such as color pickers for hair and eye color)
4 locations to explore
3 NPCs to chat with
** All content (lighting, animations, music, 3D models, etc.) is a work-in-progress. It is not a complete and accurate representation of the final game.
✞———————❖———————✞
For those who would rather wait for a more polished, complete version of the game—we'll still be posting regularly here to keep you updated on our progress! You're very welcome to join our Discord and participate in the community while waiting, too.
Next Month's Update
So what's on the plate for next month? We have a fair amount planned, but here are some major things we're aiming to get done!
Save/load system
First iteration of Hub #1 (Chinatown) with new interior areas
2-4 new interactable NPCs (you may have seen some of their character intros on our blog!)
New dialogue box layout with scrolling history/larger text options
(Possibly) Quest system implementation
AG Itch Sale for Ukrainian Relief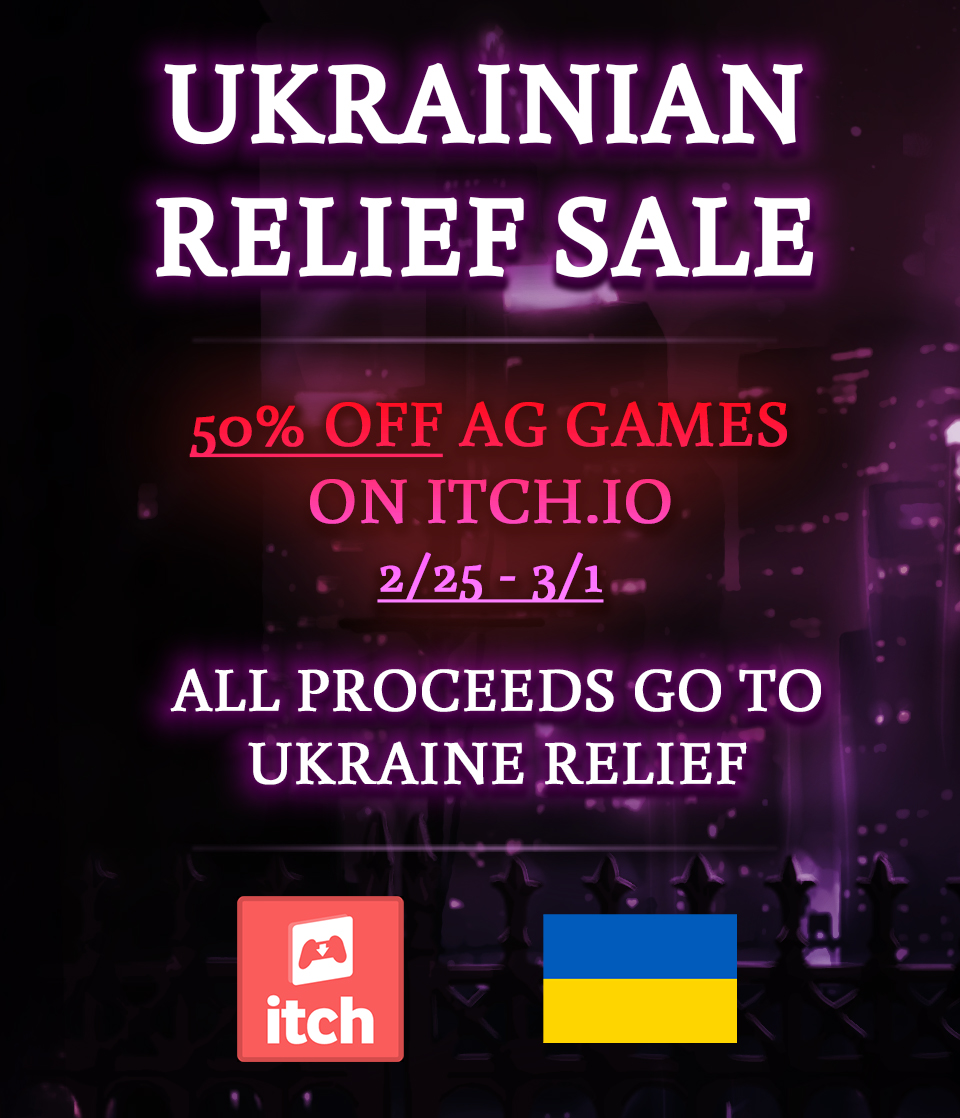 We're running a Ukrainian relief sale for the next few days on Itch.io, with 50% off all our games and 100% of the proceeds going to the International Medical Corps. (We have a $500 goal presently.) The sale will run until March 1st.
If you own our games already or would rather just contribute directly, we encourage you to give what you can to the IMC (link below). 💙
The Hepatica Spring is launching soon!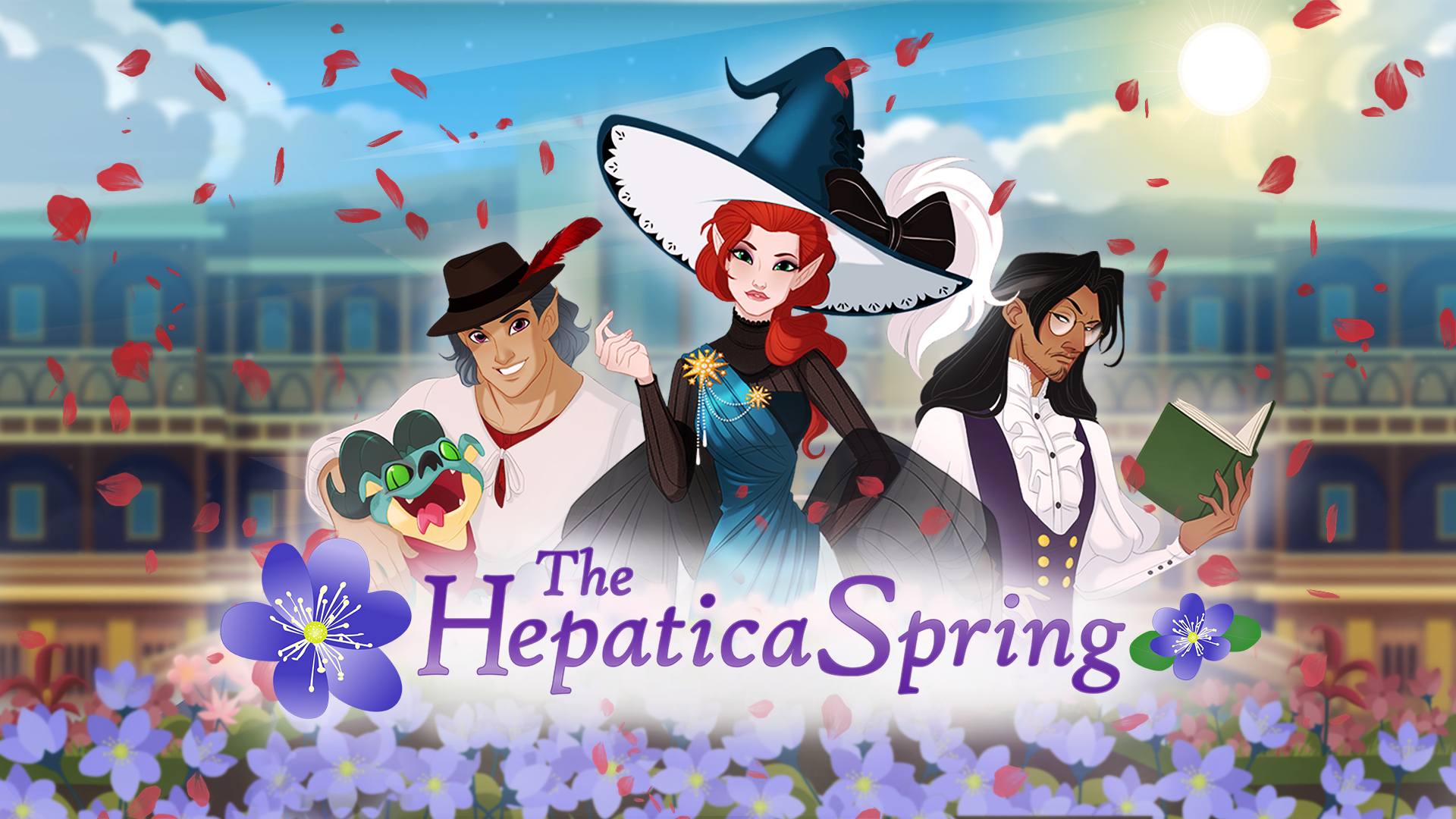 If you haven't seen it yet, our side visual novel The Hepatica Spring is preparing for release! It should be available on Windows/Mac within the next 1-2 weeks, and on Google Play shortly afterwards.
It's a Nordic fairytale inspired, lightly Disney flavored game with 3 platonic/romantic routes! If you're looking for something fluffy, fun, and with the cutest drog (dragon-dog) in the world, please check it out and add it to your Steam wishlist! It helps our visibility immensely. <3
Dev Stream

Tomorrow, we'll be doing a dev stream at our usual time: 0730PST/1030EST! We hope you'll stop by to join us. :)
Questions or Comments?
Feel free to send in questions about RE:P and any AG/GAG games (or dev-related questions)! Our Ask Box is always open.
---