Rosalind, the light drifter.
---
Red Embrace: Paradisus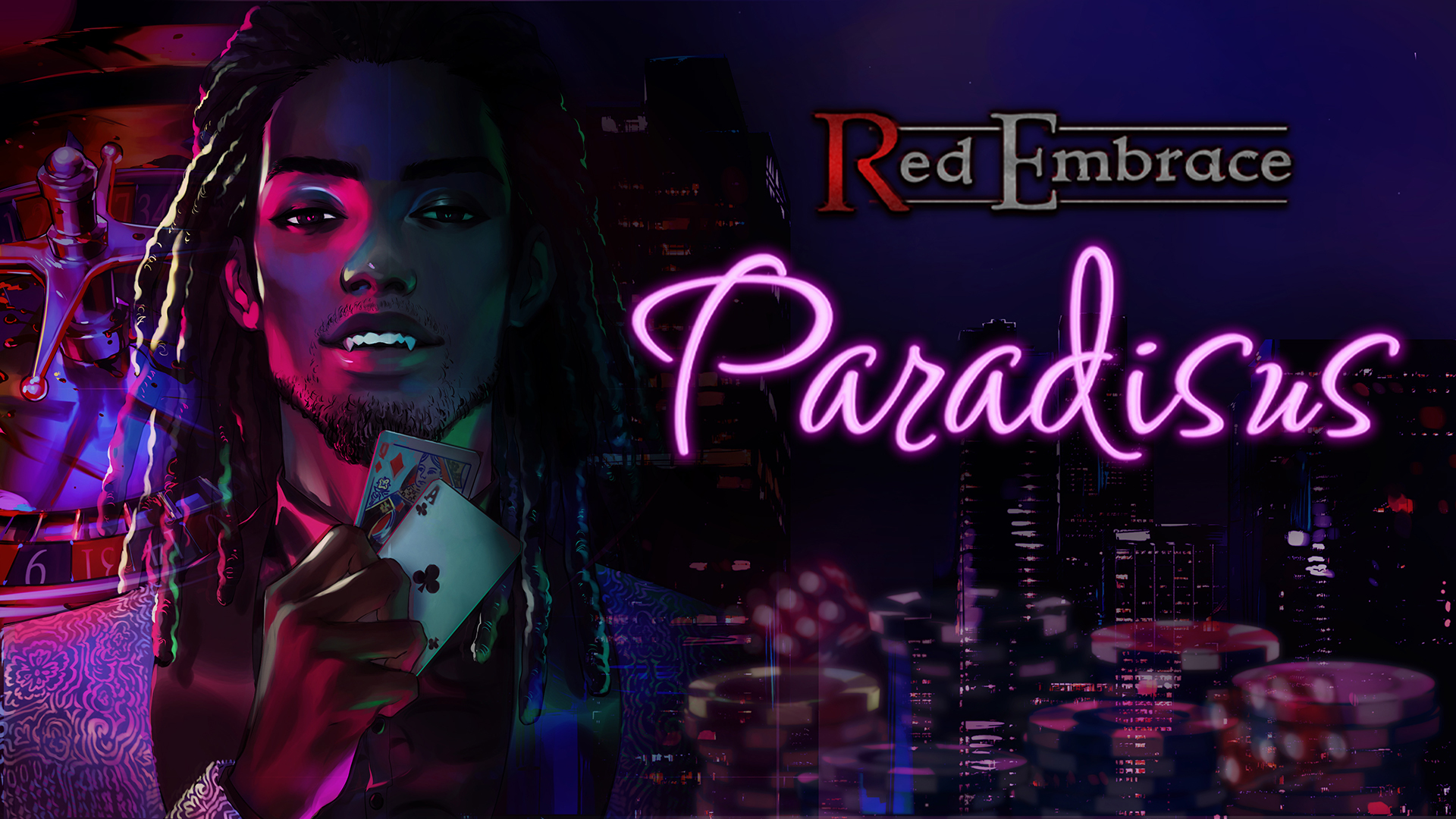 ♦ A VAMPIRE NARRATIVE RPG ♦
WISHLIST ON STEAM
FOLLOW ON ITCH

FOLLOW THE RE:P TWITTER

JOIN US ON DISCORD
You can now play the Alpha for RE:P on our Patreon!
---
ROSALIND MAI
House: Iscari
Height: 6'0
Likes: Swimming, cartoons, drawing, roleplaying, MUDs, web dev
Dislikes: Dresses, reality TV, black and grey, cologne, graveyards
Description:
Laid-back, playfully snarky, and an unabashed geek, Rosalind is a far cry from most tormented vampires. She relies on logic and hates drama, and would rather deal with problems that can be IP banned.
Ros is loosely associated with the NetiZen vampires, and one can occasionally spot her hanging around their base. For the most part, however, she's a loner. The Iscari prefers to stay online, building websites, running forums, and roleplaying in MUDs. She has a charming talent for drawing cute, cartoonish characters (and particularly likes drawing girls).
Since she seems to lack ambition and has zero interest in "real world" issues–with a pointed avoidance of politics and religion–it's hard to tell what drives Ros. Sometimes, it seems like she may not know the answer herself, either.
✞———————❖———————✞
Stay tuned for more character introductions in the following weeks! There is much still to uncover about the strange occurrences of 1999…
Dev Stream

Tomorrow, we'll be doing a dev stream at our usual time: 0730PST/1030EST! We hope you'll stop by to join us. :)
Questions or Comments?
Feel free to send in questions about RE:P and any AG/GAG games (or dev-related questions)! Our Ask Box is always open.
---