Ulysses, the journalist on a trip.
---
Red Embrace: Paradisus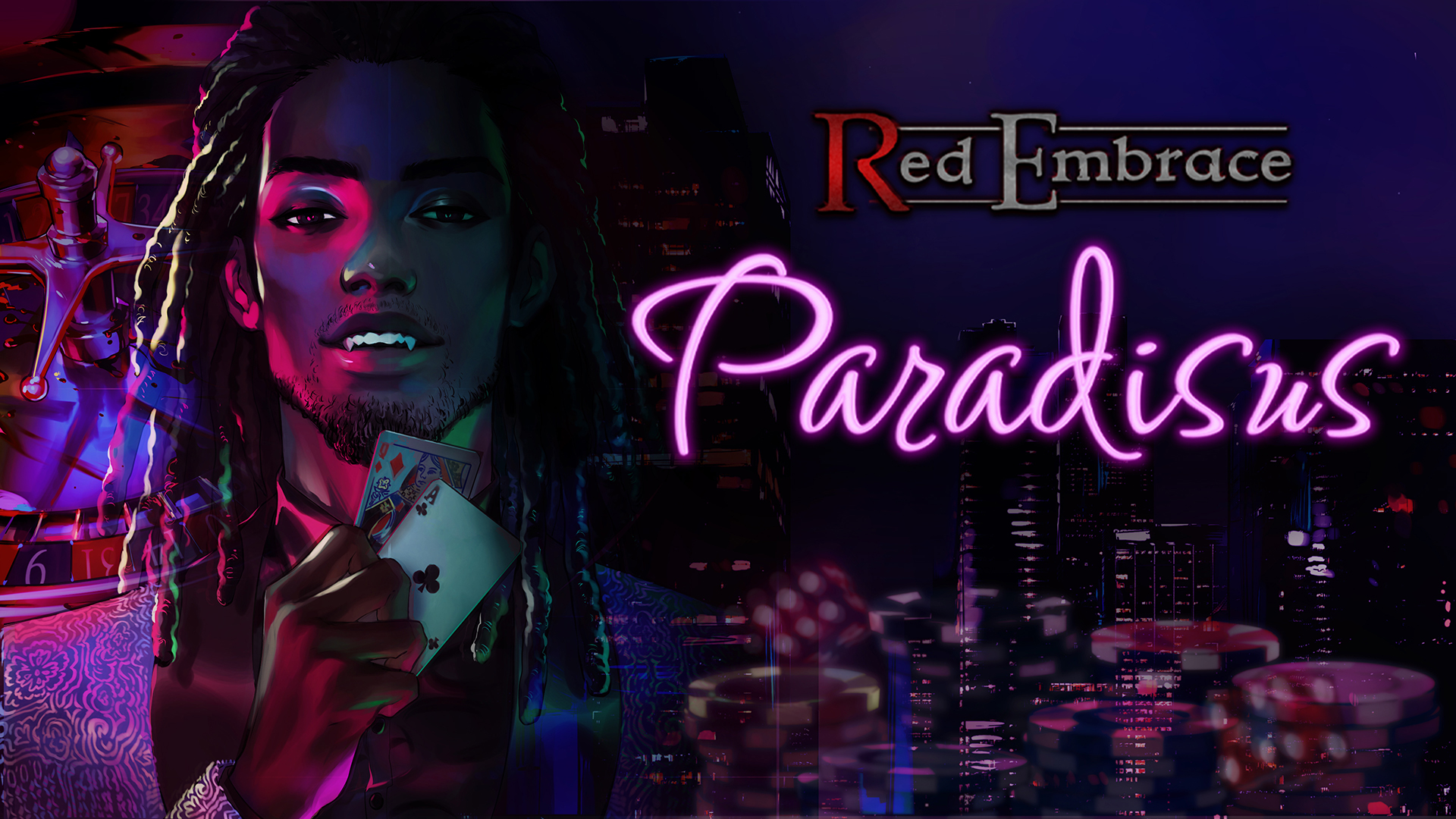 ♦ A VAMPIRE NARRATIVE RPG ♦
WISHLIST ON STEAM
FOLLOW ON ITCH

FOLLOW THE RE:P TWITTER

JOIN US ON DISCORD
You can now play the Alpha for RE:P on our Patreon!
---
ULYSSES TEJEDA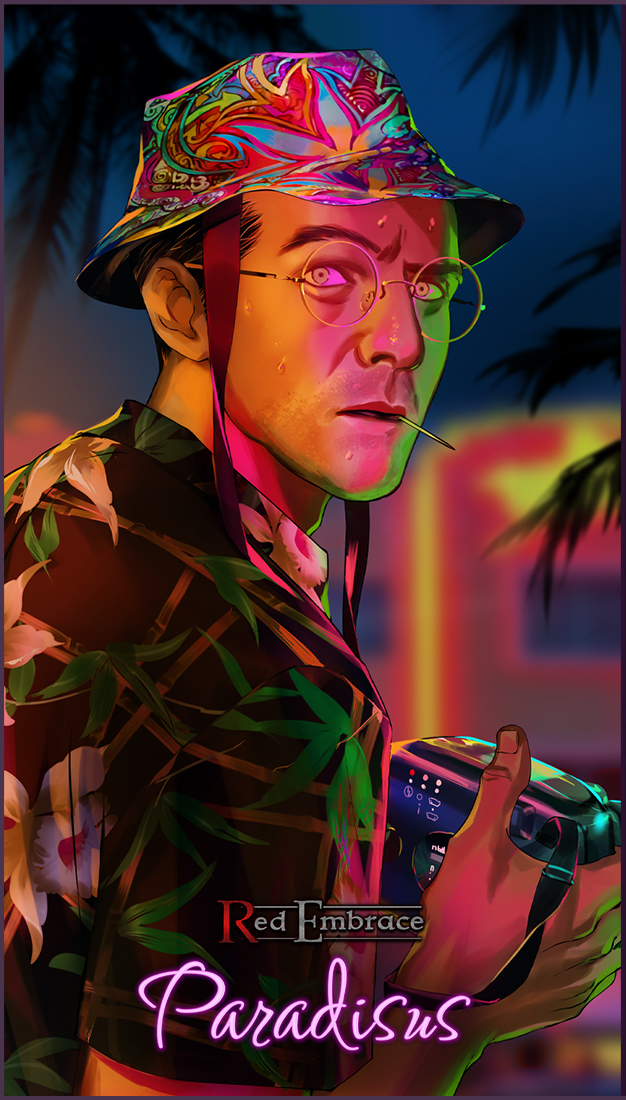 House: N/A (Human)
Height: 5'7
Likes: The beach, writing, dogs, the Grateful Dead, tequila, psilocybin
Dislikes: Elevators, policemen, rollercoasters, winter, children
Description:
Reckless yet paranoid, hedonistic yet brooding, kind yet very self-serving—Ulysses is a step beyond comprehension, in no small part due to his fondness for psychedelics. He talks fast and sharply, and gives off a sense of perpetual anticipation, like he's waiting for a catastrophe to strike at any moment. Despite his restless energy, he's surprisingly easy-going and dislikes conflict.
As a human photographer and journalist, he has an intense interest in vampires. Because of his touristy appearance, he's able to document them effectively without arousing suspicion. Of course, he can't publish his stories about the underworld publicly, but he's often contracted by vampires to track down the activities of other vampiric parties.
Ulysses' deadpan humor and blurred sense of irony make him hard to read, and even harder to predict. He may be mortal, but he's a clever minnow in a sea of bloodthirsty sharks—it'd be a mistake to underestimate him.
✞———————❖———————✞
Stay tuned for more character introductions in the following weeks! There is much still to uncover about the strange occurrences of 1999…
Dev Stream

Tomorrow, we'll be doing a dev stream at our usual time: 0730PST/1030EST! We hope you'll stop by to join us. :)
Questions or Comments?
Feel free to send in questions about RE:P and any AG/GAG games (or dev-related questions)! Our Ask Box is always open.
---