The Twin Sisters, a pair of seers with an unnatural bond.
---
Red Embrace: Paradisus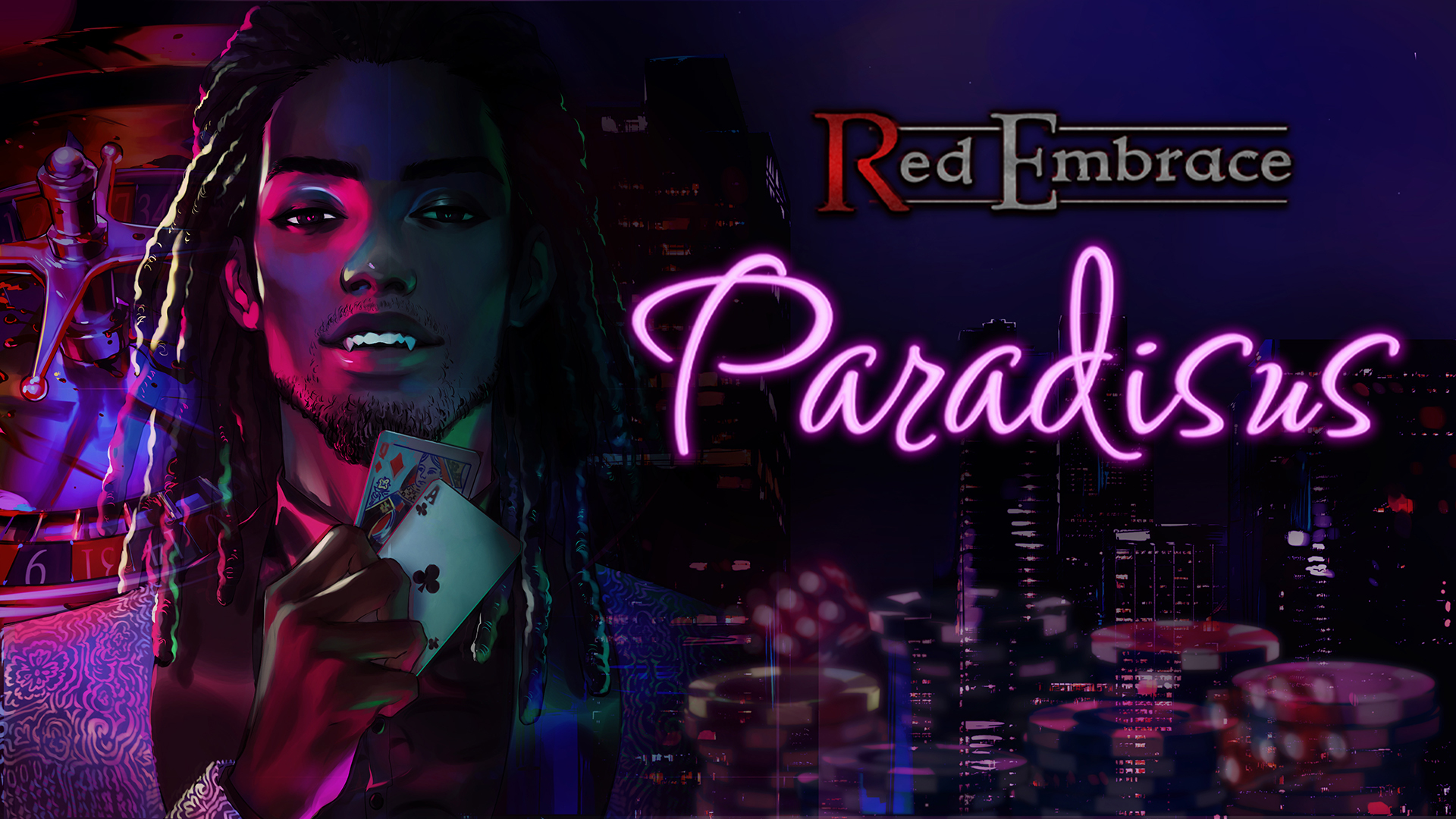 ♦ A VAMPIRE NARRATIVE RPG ♦
WISHLIST ON STEAM
FOLLOW ON ITCH

FOLLOW THE RE:P TWITTER

JOIN US ON DISCORD
If you haven't seen it yet, check out the announcement post for RE:P!
---
ALVERA AND VENTURA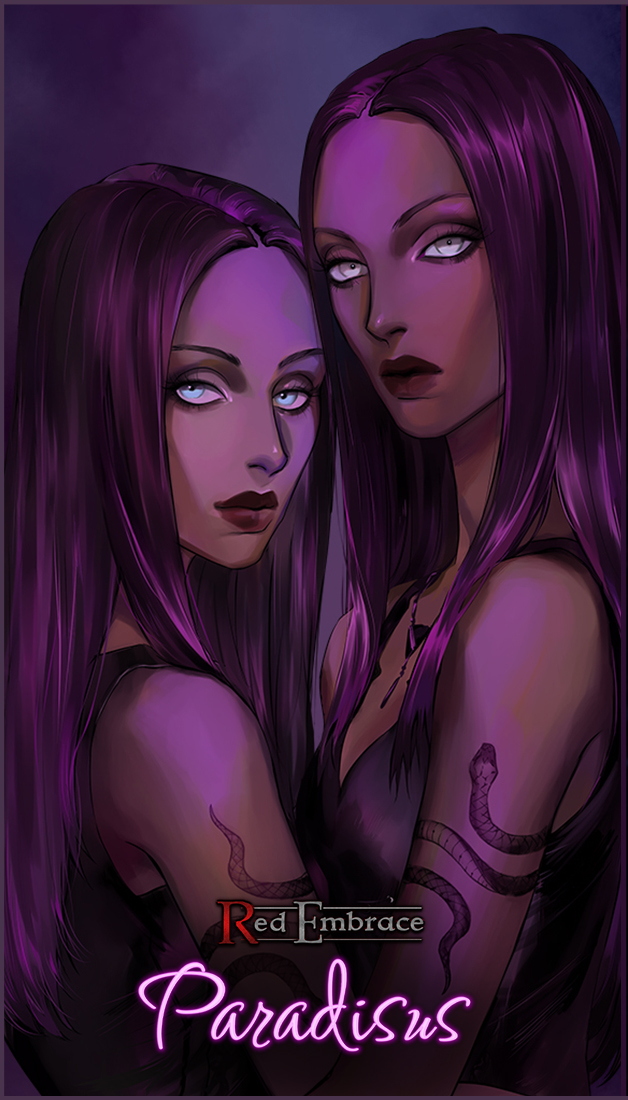 House: Golgotha
Height: 5'6 (Alvera), 5'9 (Ventura)
Likes: Each other, vinyl players, stargazing, snakes, stuffed animals
Dislikes: The sight of blood, traveling, money, synthetic fabrics, smoke
Description:
The Twin Sisters, as they're often known, are neither twins nor sisters. No one knows why the Ecuadorian girls look so similar—but they share an eerie bond that defies description. The two vampires often seem to share the same mind, or perhaps a telepathic connection, moving in constant harmony with one another.
However, their demeanors are very different. Alvera is the gentler, warmer sister with deep compassion, while Ventura is infamous for her sharp tongue and ruthless, acerbic wit. And yet, somehow, their wills always seem to be in agreement; even if they challenge one another on occasion, it's more of a playful sport than an argument.
Alvera and Ventura are renowned seers among vampires in Las Vegas, as their Golgotha gifts allow them to glimpse the strands of fate. They can only see the potential future of one individual at a time, and their powers require skin contact in order to work. But sisters' predictions of possible outcomes have always been uncannily accurate.
The two Golgotha have given away their services for free since they arrived in the city, and vampires from around the world have journeyed to their dusty mansion. Recently, however, they've refused all visitors. There's been no explanation for the sudden cutoff, and no one has seen the sisters since.
✞———————❖———————✞
Stay tuned for more character introductions in the following weeks! There is much still to uncover about the strange occurrences of 1999…
Dev Stream

Tomorrow, we'll be doing a dev stream at our usual time: 0730PST/1030EST! We hope you'll stop by to join us. :)
Questions or Comments?
Feel free to send in questions about RE:P and any AG/GAG games (or dev-related questions)! Our Ask Box is always open.
Thank you so much for the kind comments sent in to the Ask Box recently! <3
Answering Asks!
What about Red Embrace: Hollywood 2?
RE:H has sailed into the sunset, but hopefully future Red Embrace games will continue across various genres for a while to come. ( ` ᢍ ´ )
---