Announcing Red Embrace: Paradisus, a narrative-focused vampire RPG! Read on for more about the story, gameplay, and release/development plans.
---
Game Details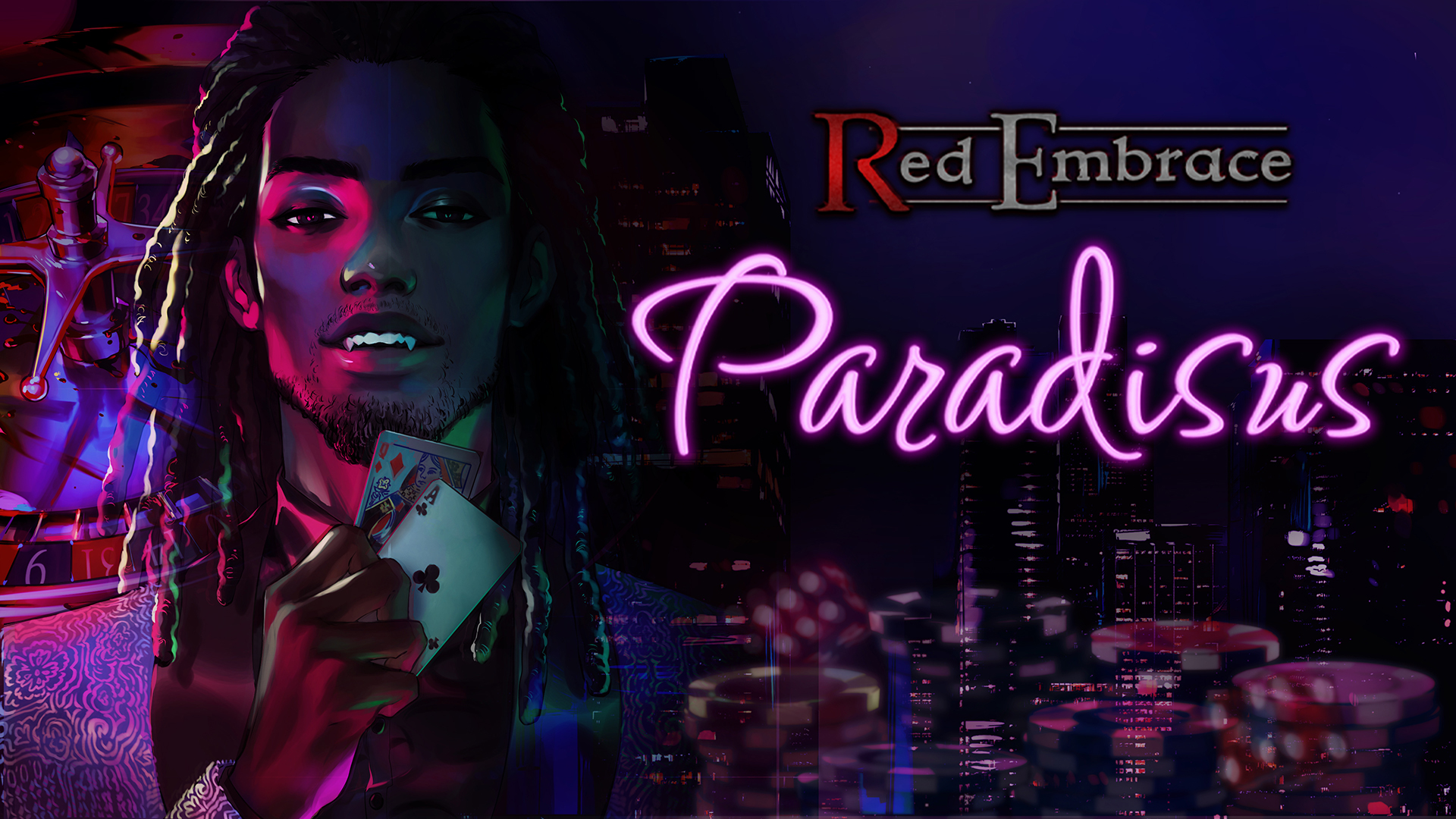 ♦ A VAMPIRE NARRATIVE RPG ♦
WISHLIST ON STEAM
FOLLOW ON ITCH

FOLLOW THE RE:P TWITTER

JOIN US ON DISCORD
---

1999—Las Vegas, NV.
When you wake up on an unfamiliar couch, your skin cold and your heart silent in your chest, everything feels like a dream.
It's all a blur. You remember an invitation, a strange figure, the sharp teeth sinking into your throat…and a blinding flash of light. Blood splattering against the walls.
What happened? Who turned you? What strange powers did they awaken inside your body?
Dive into the underworld of Sin City as a newly reborn vampire—and reveal a sinister truth beneath the glittering neon lights.​
✞———————❖———————✞
Red Embrace: Paradisus (RE:P) is an immersive vampire sim/narrative RPG. Inspired by Vampire: The Masquerade - Bloodlines, Disco Elysium, and the Shadowrun series, RE:P seeks to create a dark, fully story-driven (no combat) vampire experience with branching narrative and multiple endings.
We also aim to present a world with diverse characters and identities, as well as implementing inclusive options to make RE:P enjoyable for as many players as possible.

Design your character - Customize your name, pronouns, appearance, and vampire house
Choose your personality traits and skills - Become a shy hacker, a ripped pacifist, a seductive empath, or anything in between
Explore Las Vegas - Prowl the lurid depths of Sin City, including casinos, clubs, skyscrapers, and your very own rat-occupied motel room
Uncover terrible secrets - Rescue vampires from a horrifying psychoplague or submit to higher machinations
Dark romance - Find (optional, potentially doomed) love beyond death
Earn a reputation - Learn the stories of your fellow nightstalkers, make friends and enemies, and ally with a faction (or go at it alone)
The classic CRPG experience - Gather experience, money, and pick up everything that isn't nailed down
Planned Accessibility Features: Closed Captions, OpenDyslexic font option, screen reader, font resizing, controller support and controls remapping
Content Warning
RE:P will contain violence, heavy language, alcohol and drug use, suicide, disturbing imagery, sexual references, references to/abstract depictions of sexual abuse, and infrequent startling elements/jumpscares. An option will be included to censor some abusive/graphic content. Player discretion is advised.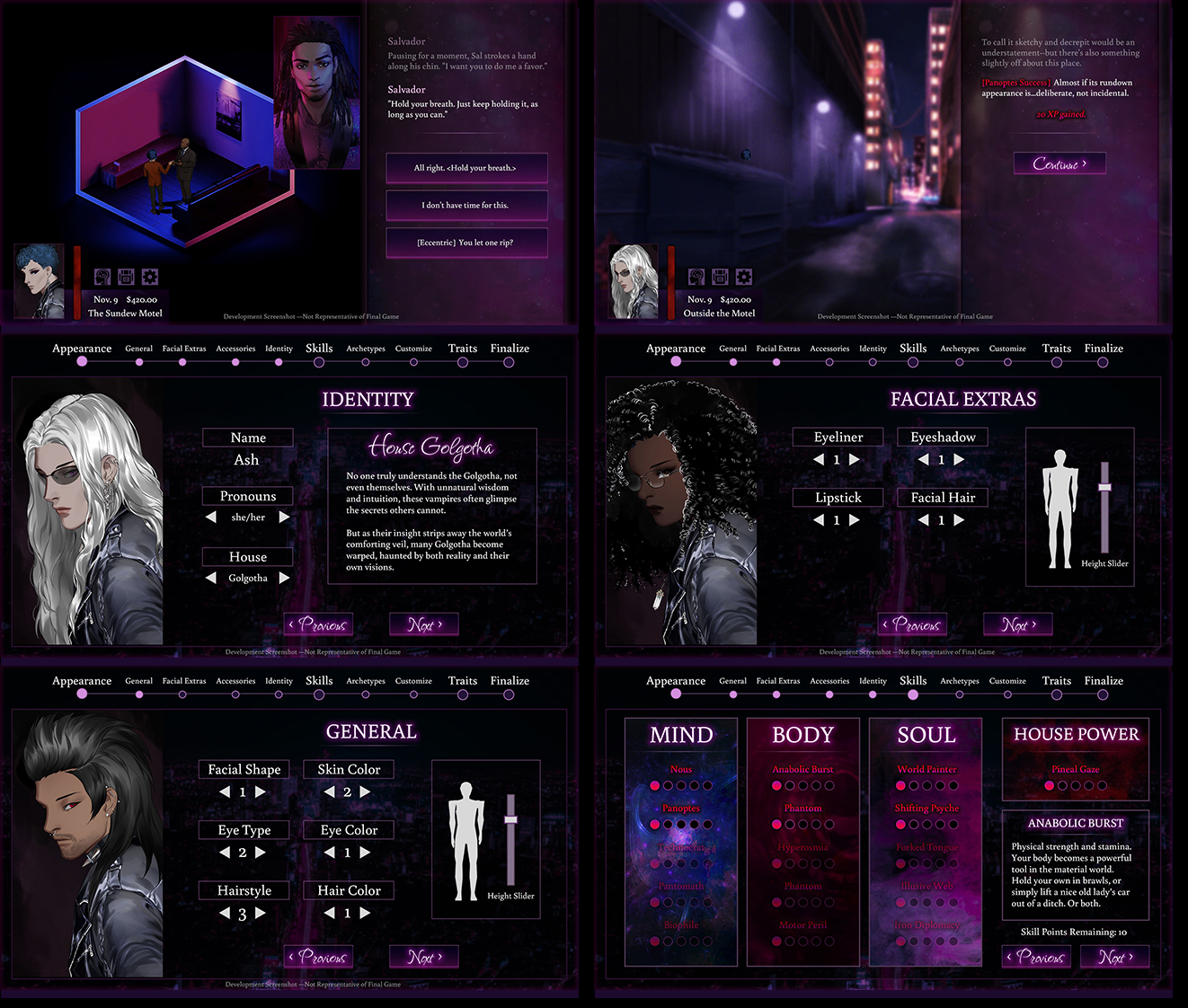 Writing, Design, GUI: Adrian L. (Dovah)
Programming, Management: Nikita H. (Gamma)
Portrait and CG Art: Sh00lace
RE:P FAQ!
Hello all! We're extremely excited to finally announce Red Embrace: Paradisus.
Below are a few answers to anticipated questions. If you have a question that isn't answered here, please send it to our Ask Box or ask on our Discord!
Will RE:P be similar to Red Embrace: Hollywood?
Yes and no! RE:P has some similarities to RE:H—namely its character creation, reputation system, and branching narrative. Of course, both games are set in the Red Embrace canon, with unique vampire lore and societies. You'll also see a return of Sh00's beautiful art, featured in both character portraits and CGs.
However, RE:P adds many new mechanics. Explore Las Vegas in isometric 3D, pursue quests, gain skills and experience, and roleplay your character however you please!
While RE:P and RE:H both share a personality system, Paradisus approaches character development differently. Instead of building your personality in-game through choices, you'll select up to five core traits at the beginning. These traits will lock/unlock choices, make NPCs react to you differently, and create unique interactions! We feel this technique helps establish a character's personality earlier, and allows for a wider dynamic range than the three sliding scales of RE:H.
Will there be combat?
No, RE:P is a purely narrative experience, without active combat systems.
However, if you have the skills for it, you can still crush your enemies when certain quest opportunities pop up…and there are many dangers lurking in the night.
Is there romance?
Yes! While RE:P has less of a romance focus than RE:H, there will still be optional love interests (male, female, and nonbinary). Content will be around an R-17 rating.
When will it be released?
We're so glad you asked!
Unlike our previous games (where we released only a demo and a beta just before launch), RE:P will launch in Early Access.
An extremely early alpha version of the game, featuring about an hour's worth of content, will be available for our Patrons around December 2021/January 2022. Once we've polished it up more, it'll launch in EA on Steam (likely Spring/Summer 2022), where we'll push incremental content releases until the game is fully complete.
The final release will likely be sometime in 2023, depending on player reception and the results of a potential Kickstarter.
Why early access? Red Embrace: Paradisus is an immersive sim that relies heavily on the player's engagement/identification with the MC. It's extremely important to us to hear early feedback on choices and character customization, as we want to incorporate as much player input as possible.
We also want to experiment with putting prototypes/alphas in front of players early. We've always kept our games rather clandestine until release, but this time, we'd like RE:P to involve the community more in its development.
** Please note that any provided dates are optimistic and not set in stone. We will do our best to hit these milestones, but delays are always possible.
What platforms will it be on?
Our current targets are Windows, Mac, and hopefully the Linux and the Nintendo Switch later on!
Will there be happy endings this time?!
For every comment asking for happy RE:H endings, we decided to make RE:P endings exponentially worse. You will be chained to eternal pits of suffering and despair regardless of your choices.
…Just kidding. Yes, there will be happy endings (even with LIs).
Store Sale Reminder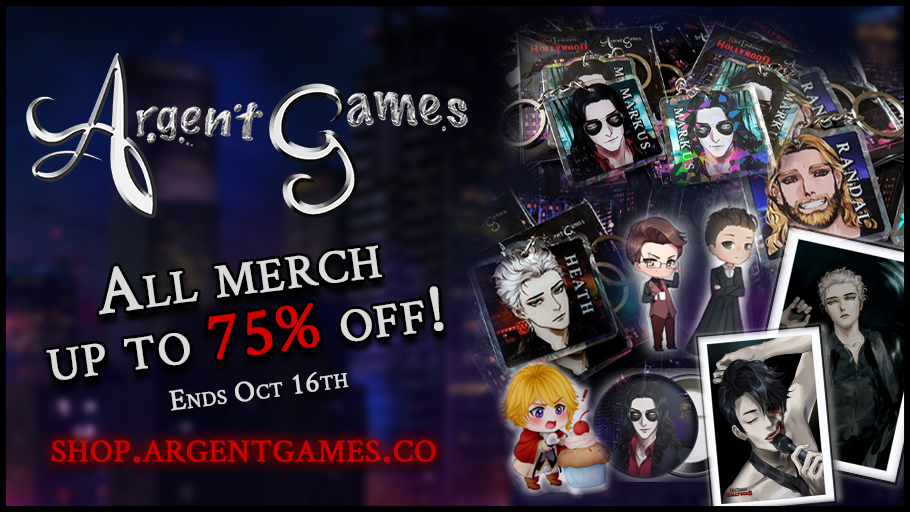 Our huge merch sale ends tomorrow! We're adding in 1-2 free posters (at least one signed!) if you purchase a poster, while supplies last!
Visit our shop if you're looking to nab yourself something cute before the sale ends!
Questions or Comments?
Feel free to send in questions about RE:P and any AG/GAG games (or dev-related questions)! Our Ask Box is always open.
---