Read on to see the character details for Jiwa! Also, some answered questions about returning RE characters in Paradisus, and the OST!
---
Red Embrace: Paradisus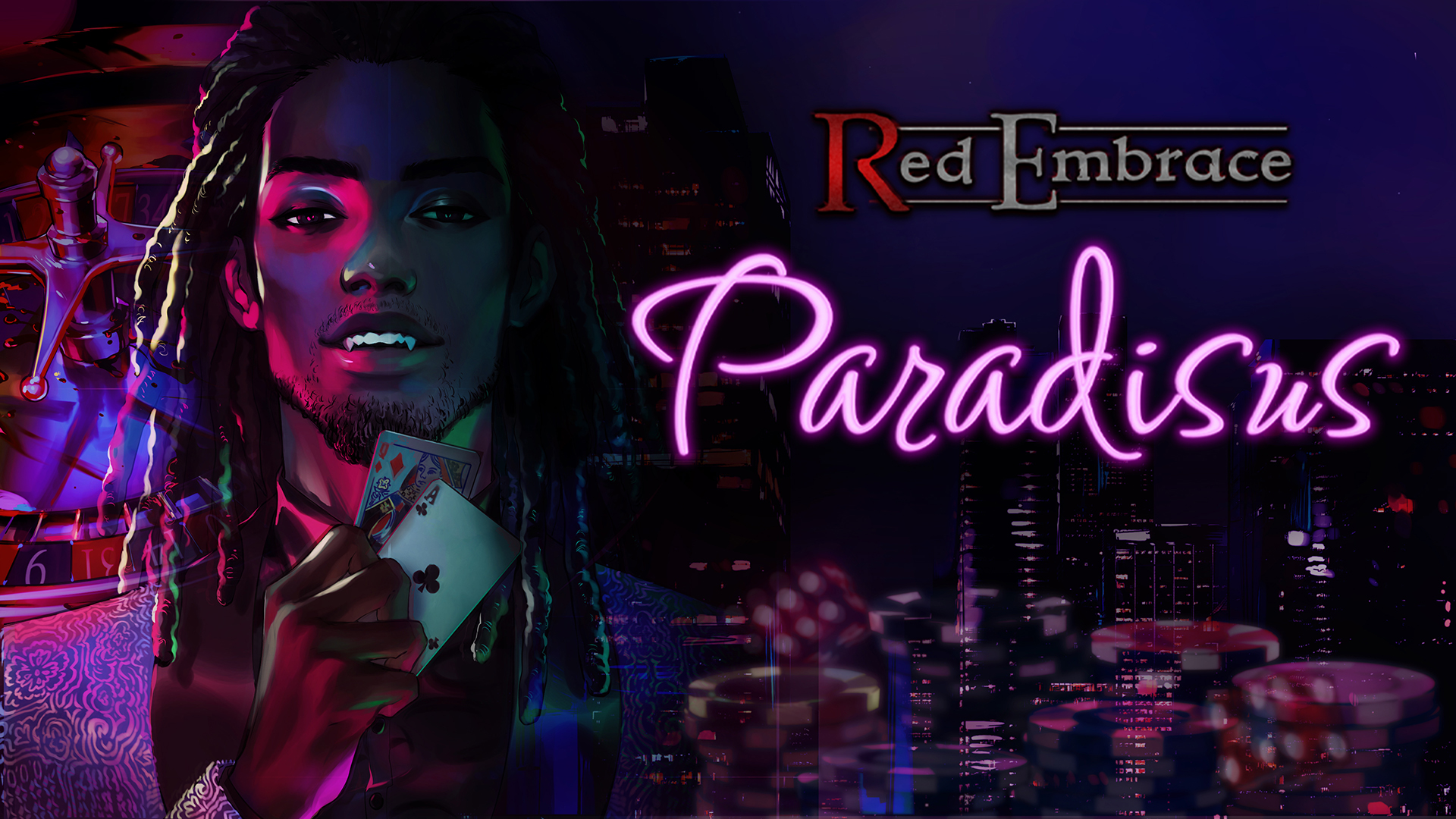 ♦ A VAMPIRE NARRATIVE RPG ♦
WISHLIST ON STEAM
FOLLOW ON ITCH

FOLLOW THE RE:P TWITTER

JOIN US ON DISCORD
If you haven't seen it yet, check out the announcement post for RE:P!
---
Introducing: Jiwa!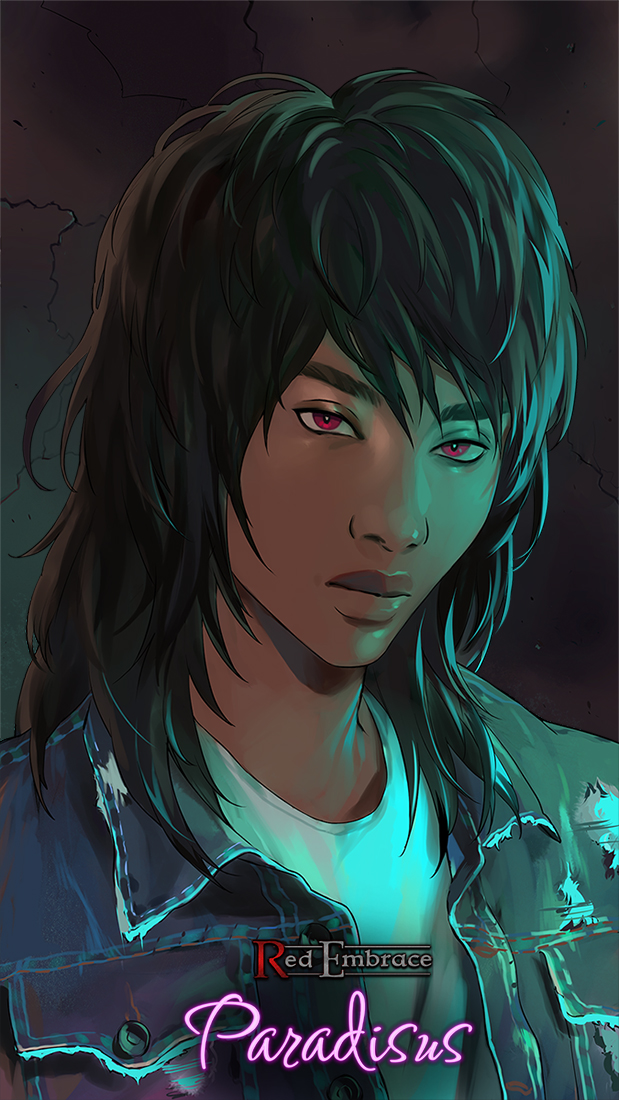 House: Golgotha
Height: 5'7
Likes: Carnivorous plants, classical music, playing Minesweeper, wind chimes
Dislikes: Guests, money, rock 'n roll, fireworks, the news
Description: Sharp, dry, and withdrawn, Jiwa vastly prefers the company of carnivorous plants to other vampires. Their acerbic politeness makes conversations difficult, to put it mildly. Every moment you spend conversing with Jiwa, they tend to make it quite clear that they'd rather be doing anything except talking. It's nothing personal.
They may have a penchant for cordially brutal mockery, but Jiwa occasionally betrays a gentler side, especially whenever their vegetal children are mentioned. They also seem to have a reluctant friendship with Sal—or at the very least, they tolerate him more than expected.
Jiwa runs the Sundew Motel, your temporary new home. It's a decrepit, almost abandoned haunt that doesn't seem to host a single guest…except you, some rodent cohabitants, and an intimidating number of plants.
Like it or not, you'll probably be staying in one of the rooms here for a while. During your residence, will you win Jiwa's begrudging respect and silent loyalty? Or will you fail to see eye-to-eye with this detached, casually misanthropic Golgotha?
✞———————❖———————✞
Stay tuned for more character introductions in the following weeks! There are many NPCs in RE:P, and we're super excited to introduce you to them all!
Questions or Comments?
Feel free to send in questions about RE:P and any AG/GAG games (or dev-related questions)! Our Ask Box is always open.
Q: Will Paradisus' include any characters from previous RE games? or is it a completely new array of characters?
Q: I simply can't wait for your new game! Will the characters from RE:H make an appearance in RE:P? And if yes, will they play a major or a minor role? I'm starving for more Andrei and Zhang content.
A: While the focus of RE:P will definitely be on completely new characters, there will also be a few returning characters from REH/REM (and maybe the original RE) who will make side appearances. One more recent character plays a rather major role in MC's fate.
And as it happens, one of the characters you mentioned is likely to show up…which one do you think it might be? ;3
Q: Seeing that the same artist who worked on RE:H's CGs is back, will Murcielo be returning for Paradisus' soundtrack this time around?
A: We haven't confirmed any of our composers yet! We'll make sure to post some teasers when we have some concrete tracks in motion :)
---