A brief overview of where development is at for RE:P's alpha, and a few details on some potential music later~ Also a reminder of our Discord event!
---
Red Embrace: Paradisus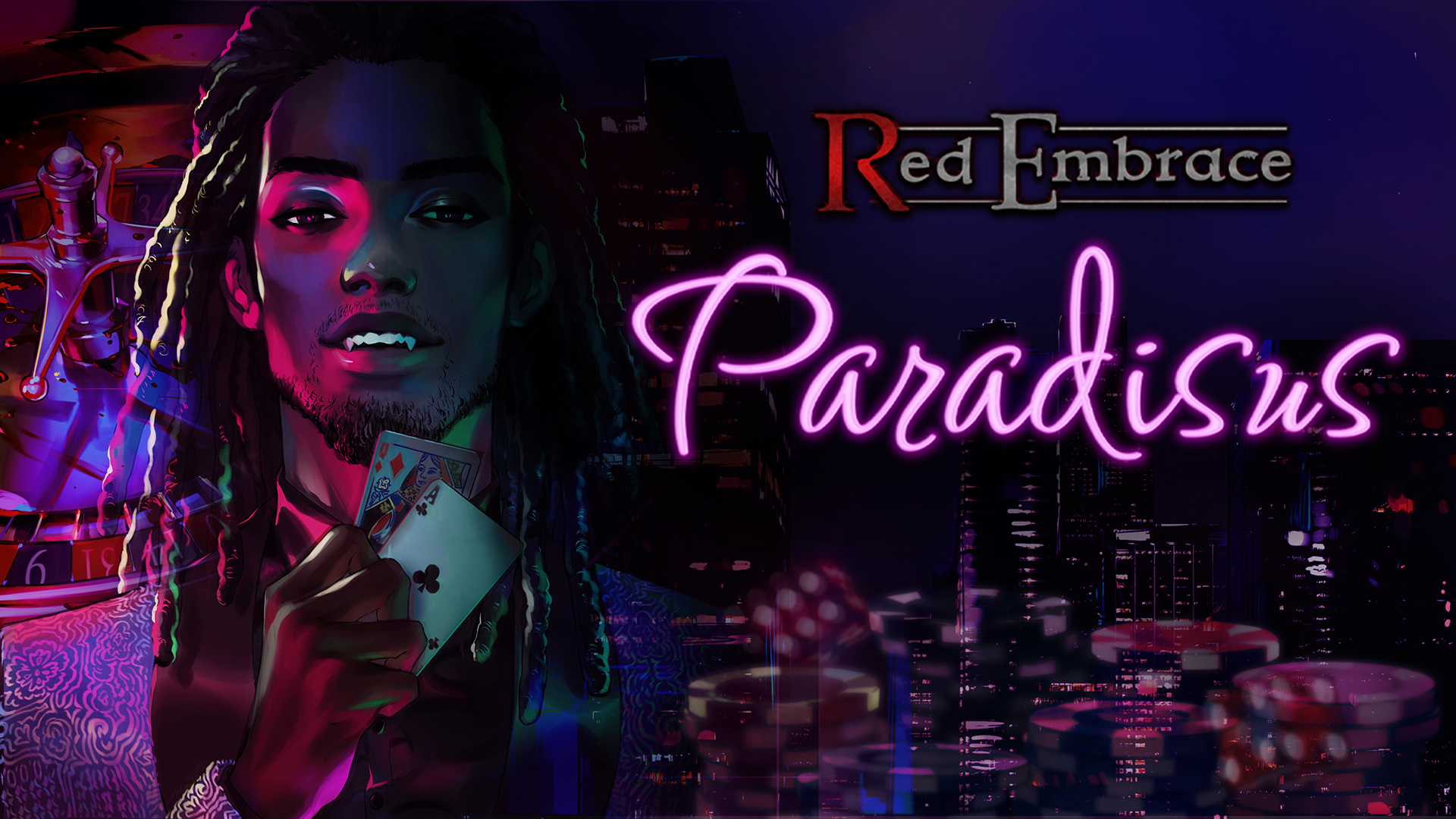 ♦ A VAMPIRE NARRATIVE RPG ♦
WISHLIST ON STEAM
FOLLOW ON ITCH

FOLLOW THE RE:P TWITTER

JOIN US ON DISCORD
If you haven't seen it yet, check out the announcement post for RE:P!
---
RE:P Dev Log
Hello all!
A quick little update this week to lay out where we are with RE:P's development and upcoming alpha.
Writing: Polishing Intro/First Night script, working on Night 2, outlining future chapters
2D Art: 2/2 NPC portraits complete for Alpha, MC customized portrait complete, working on intro CGs
3D Art: Rounding up models for both placeholders and potential future full-game use
Programming: RPG basic framework complete (movement, object/NPC interaction, dialogue), implementing MC customization
Alpha Progress: Roughly on target for a late December/early January Patreon release
RE:P's alpha will be around an hour long, and showcases the intro/MC's first night as a vampire. While only a few skills/traits will be implemented, there'll still be a good taste of the variations and roleplaying you can expect in the full game.
What's Next?
Next week, we'll be revealing another NPC! Like Sal, they're a major character, and will also show up in the alpha.
We'll also be talking more about traits and skills soon, particularly the ones that'll feature in the alpha! If you're curious about what roleplaying attributes you'll have at your disposal, keep an eye out!
There may also be a little overview of Las Vegas' vampire underworld written by a certain new NPC, so if you're curious about the Fourth House, the psychoplague, and the political games, stay tuned…
AG Halloween Sale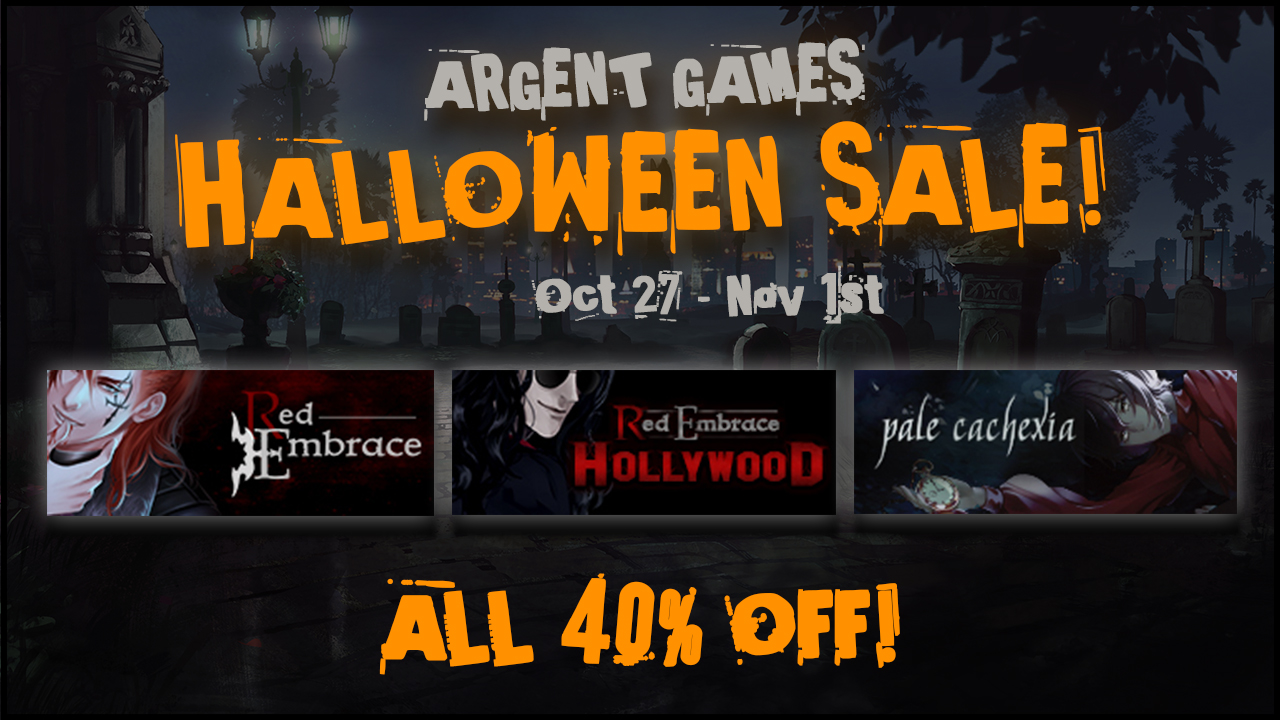 Our spookiest games are currently 40% off on Itch/Steam! You can grab the previous RE games or Pale Cachexia at a discount until Nov 1st!
❖ Red Embrace (Steam)
❖ Red Embrace: Hollywood (Steam)
❖ Pale Cachexia (Steam)
❖ Itch Sale

Halloween Discord Event Tonight!
Want to come hang out with us and some other AG fans tonight? We'll be playing some party games on our Discord tonight from 5-7pm PST!
The AG community is super chill, friendly, and welcoming to all, so if you're bored on this not-so-spooky night, then feel free to come play. Mics optional :)
Questions or Comments?
Feel free to send in questions about RE:P and any AG/GAG games (or dev-related questions)! Our Ask Box is always open.
Q: One of the best things about the previous RE entries are the soundtracks; do you have an idea of how you would want REP to sound and can we please please have a hint?
A: Thanks for the question! We suspect there will be a dark trip-hop influence in RE:P's soundtrack, as well as some guitar-driven and eerie ambient tracks. However, given some of the in-game action…there may be some dark electronica/dance and (hopefully) a splash of metal, if things work out!
---