Announcing our newest Gallium VN: The Hepatica Spring, a Disney-flavored fantasy romp!
---
The Hepatica Spring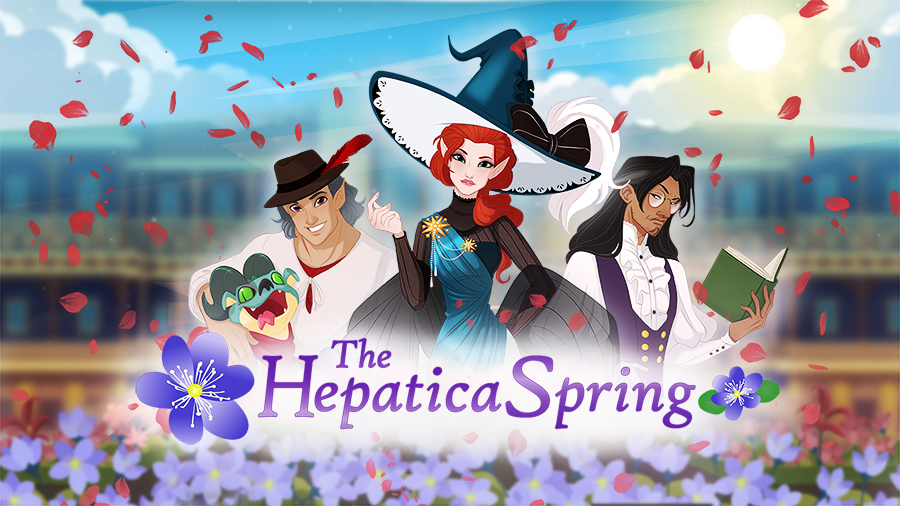 ✿ A Fairytale Visual Novel ✿

Developed by Gallium Games

Published by Argent Games
Demo Coming Q4 2021!
FOLLOW THE GAME ON ITCH: https://gallium-games.itch.io/the-hepatica-spring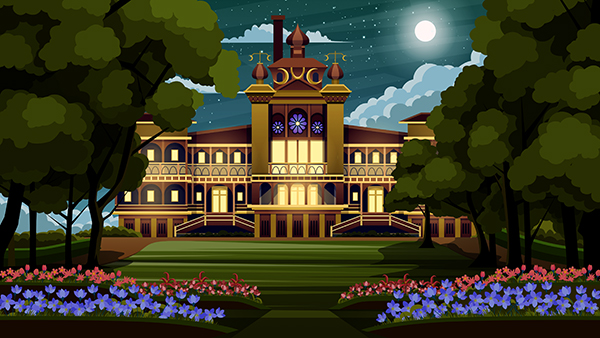 The Hepatica Spring

—a beautiful bath hotel perched on the shoreline.
As the hotel's owner, you keep things running smoothly with your colorful crew in a calm, peaceful life.
The magical night of Midsummer approaches, and the king himself plans an appearance at your hotel! Before you know it, you're flooded by a sea of sparkling new guests from all over the land. An enchanting mix of fresh romance and exciting gossip fills the air, and the thrill of Midsummer's festive dance grows ever closer.
Soon, however, you realize not everything is as it seems with the king and his men. In this magical land of fairies, trolls, and glittering illusions, who can you trust to help you find the truth?
Whether you decide to join the shy, ingenious Leif, the charming nomadic bard Vendel (and his drog Digby), or the fabulous fashionista Phyllis, you know your quiet world at The Hepatica Spring is about to turn upside down…

Genre: Visual Novel, modern fantasy, comedy, (optional) romance
Rating: PG-13 (mild violence, mild language)
Routes: 3 (romantic or friendship/platonic)
Length: ~50,000 words (3-4 hours playtime)
Platforms: Windows/Mac/Linux, Android
Additional Features:

Choose any gender/name MC
Accessibility features (closed captions, OpenDyslexic font, font scaling, screen reader)
Play with the best drog (dragon-dog) of all time: Digby!

~Coming Soon!~

Producers: Gamma and Dovah @ Argent Games
Designer/Sprite & CG Art: Mackey
Scriptwriter: Theo Southgate

Dev Notes
Hello all! Thanks for checking out the announcement of our latest Gallium title!
The Hepatica Spring is a lighthearted VN we'll be working on publishing concurrently with our AG dev work. Unlike our previous VNs, we'll be working in Unity instead of Ren'Py, so porting/accessibility features/localization etc. will be much easier!
For those of you waiting for the new Red Embrace game announcement: we pushed it back slightly due to some urgent personal circumstances within the team, but we're planning to announce it within the next few weeks!
Thanks as always for your support! <3
Questions or Comments?
Feel free to send in questions about any AG/GAG games (or dev-related questions)! Our Ask Box is always open.
---