RE:M is now available/free-to-play everywhere! (Plus, an answered question about Heath's special ending)
---
Red Embrace: Mezzanine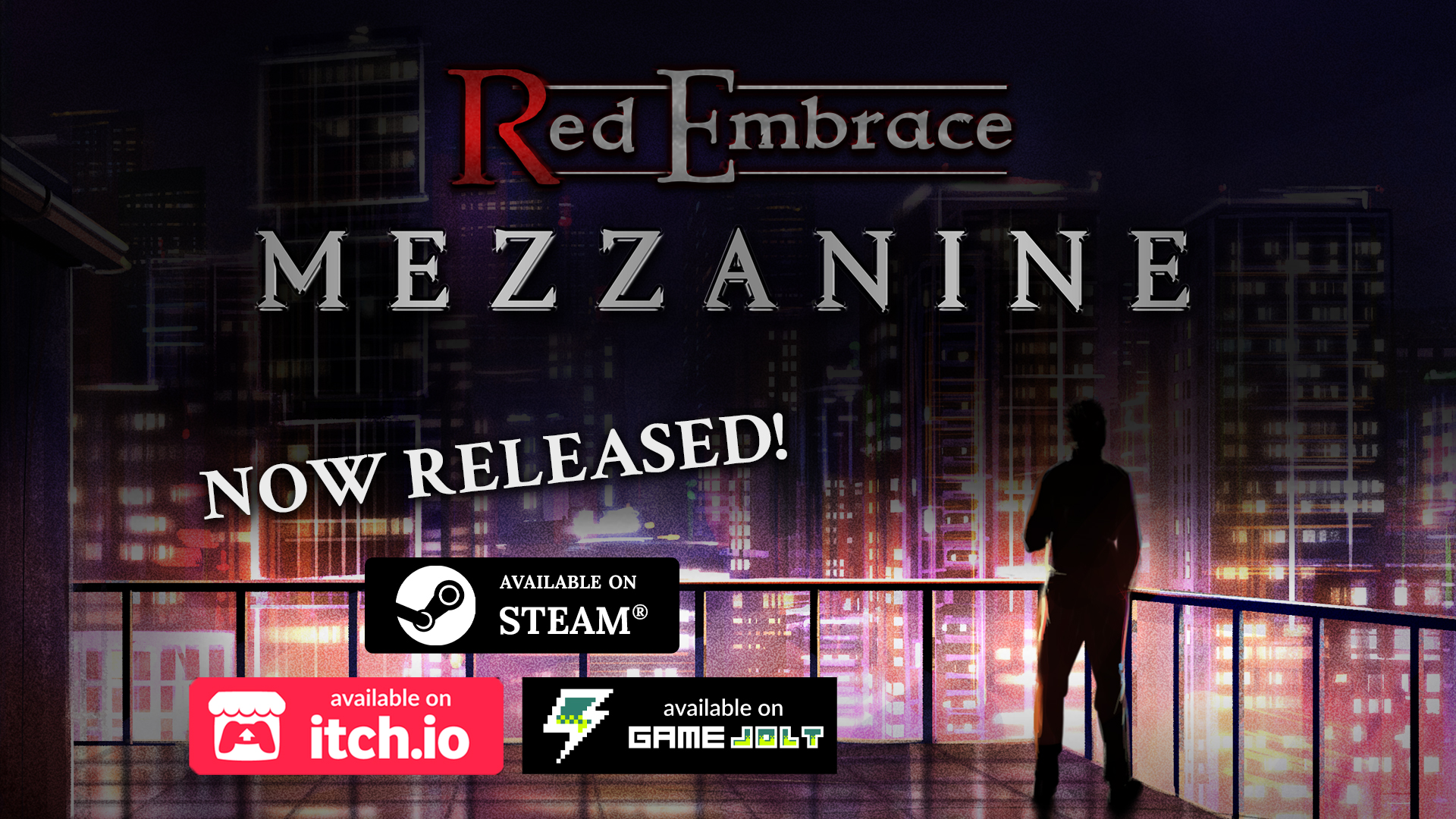 PLAY ON STEAM: https://store.steampowered.com/app/1629710/Red_Embrace_Mezzanine
PLAY ON ITCH: https://argent-games.itch.io/red-embrace-mezzanine
PLAY ON GAMEJOLT: https://argentgames.gamejolt.io/red-embrace-mezzanine
Red Embrace: Mezzanine is now fully released! You can play it for free on Steam, Itch (downloadable or in-browser), and GameJolt.
As a short prequel to the next RE game, we hope it'll give you a fun taste of what's in store! As always, we'd love to hear your thoughts on REM via email or in our Discord server.
Questions or Comments?
Feel free to send in any AG-related questions! Our Ask Box is always open.
Q: Putting yourself in the shoes of the player, what would be your conclusion about Heath's special ending?
A: (HEATH SPECIAL ENDING SPOILERS)
(Dovah) While my initial reaction would be to assume he took his own (un)life, I think I'd view things differently after reading the ending more closely/thinking about it in context. In both the penultimate scene and the TV news scene itself, there's quite a bit that would suggest Heath is far from dead. Since I personally like ambiguous conclusions, I don't believe I'd ever come to a concrete assumption about Heath's fate; it's almost a Schrödinger's cat scenario in my head.
Thanks so much for all of your amazing support, and stay safe out there!
---