Pale Cachexia update progress, Red Embrace trading cards now available! Stream tomorrow!
Pale Cachexia Update
If you missed it previously, the PC demo is now live! Download it on Itch.io!
Dev Progress
We're chugging along with PC progress! There's been a lot of writing and revising this week. Dovah wrote roughly 2.5 chapters during SCU's early development (Spring of 2020), but the characters' personalities have shifted some since PC's conception, as they usually do. (Heath from RE:H is a notable example–he went from an outwardly confident, aggressive flirt to a dreamy wallflower over the course of development.) Previously written dialogue needs some revising as such, but a good chunk of older narrative has been incorporated already.
As for sprites, all sprite content is now complete! We're happy to say that the poses, expressions, and outfit changes for the characters are finished. This is the first time we've done outfit changes in a VN before, so it's fun to work with them!
We also finished both a BG and another CG this week, and we're pleased with how both are moving along. Once the lighting variation for the current BG is finished, we'll only have 3 left to go.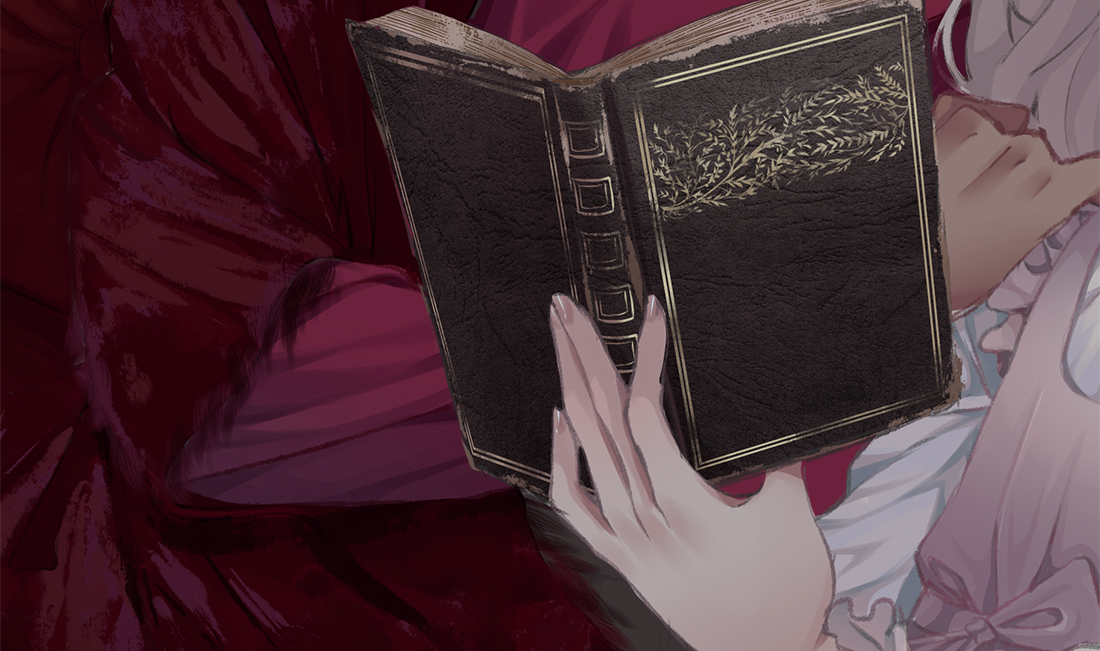 (Original) Red Embrace Trading Cards Available Now!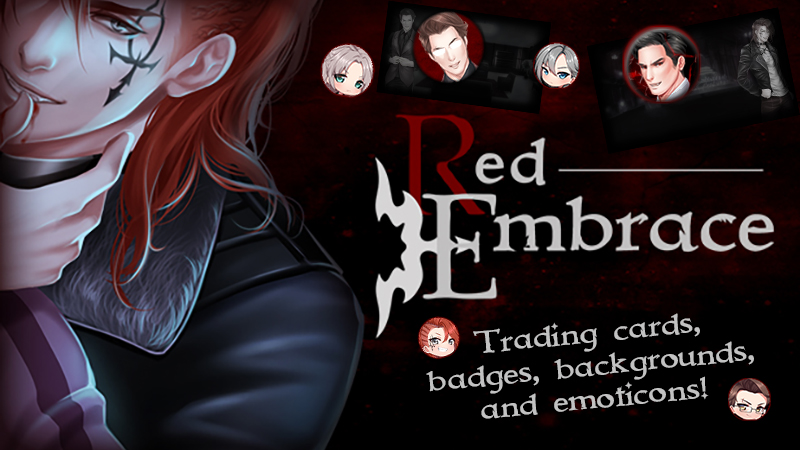 Trading cards for the original Red Embrace VN are now live! If you're an RE fan, you can grab yourself some fancy backgrounds, badges, and emoticons by playing and trading your way to victory~
Dev Stream Tomorrow!

Tomorrow, we'll be doing a dev stream at our usual time: 0730PST/1030EST! We hope you'll stop by to join us. :)
Questions or Comments?
Feel free to send in questions about any AG games (or dev-related questions)! Our Ask Box is always open.
Thanks so much for all of your amazing support, and stay safe out there!
---