We wish everyone a lovely day today! Also, PC demo update!
Merry Christmas!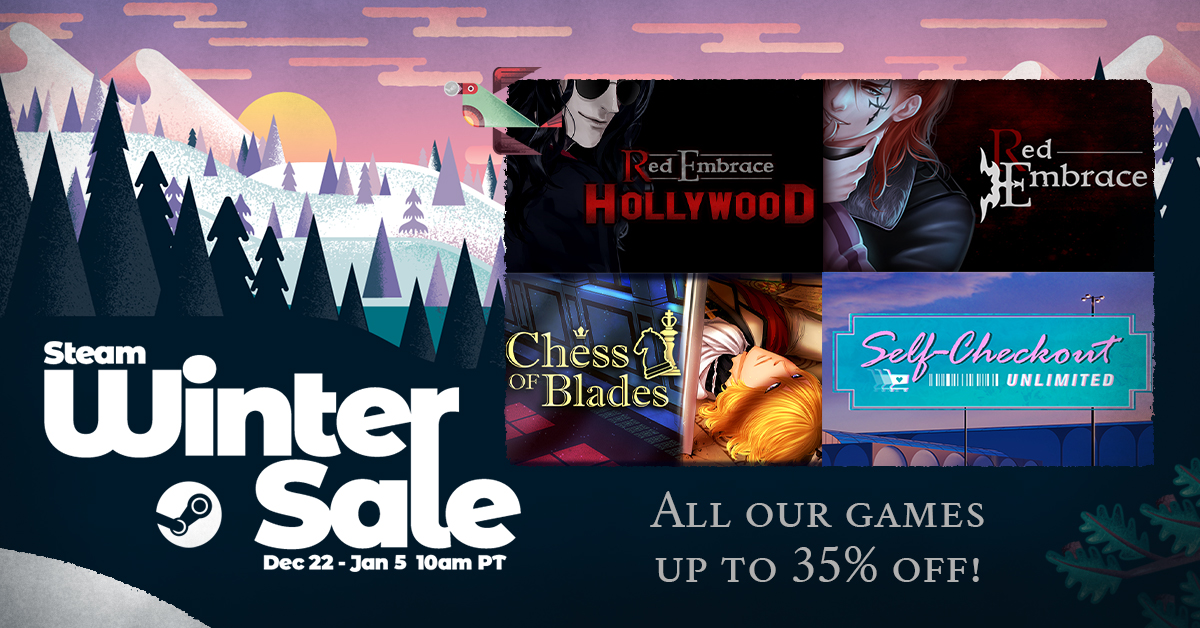 Merry Christmas to all our friends who celebrate it! We hope everyone has an amazing day today.
If you haven't seen it yet, we've got a sale running on all our games and merch, so if you're looking for a last minute Christmas gift for a friend (or yourself), check them out! <3
Pale Cachexia Demo Update
We decided to take a little break before finishing the demo for our new title, Pale Cachexia. There's a chance it might be out before New Year's, but otherwise, expect it to drop in early January!
Questions or Comments?
Feel free to send in questions about any AG games (or dev-related questions)! Our Ask Box is always open.
Thanks so much for all of your amazing support, and stay safe out there!
---