Check out some sneak peeks of the new game, plus a stream notification!
New game GUI sneak peeks!
This week, we've got a little glimpse to share of our soon-to-be-announced next VN project! It's got a Gothic fantasy theme, as you can perhaps guess from the screenshots below.

We hope to announce it before the end of November! Any guesses on what it might be about?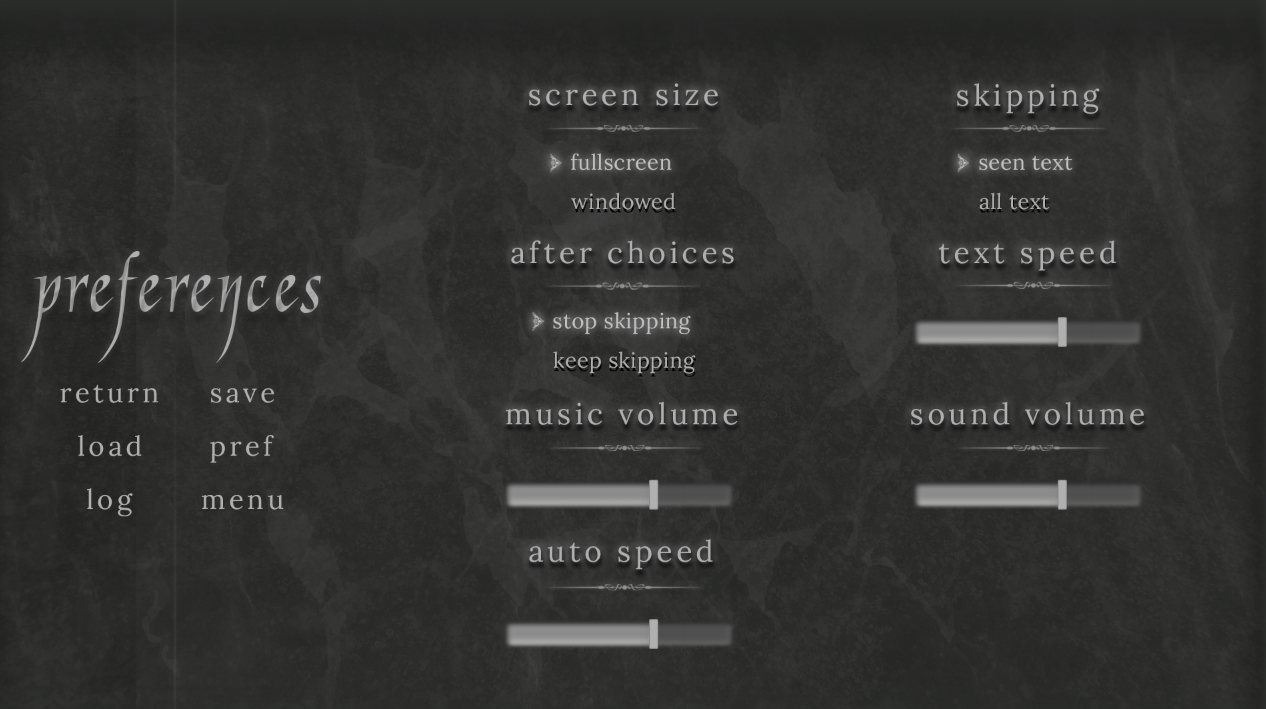 AG Dev Stream tomorrow!
Dovah and Gamma have started a new routine of weekly dev streams! We're aiming to chat with fans more and show off some of our work processes, as well as answering any questions you might have. (We'll probably do some game streams now and then, too~)
We'll be streaming tomorrow (Saturday the 7th) from 8:00-10:30 AM PST. Follow our channel to get notified when we're live!
Questions or Comments?
Feel free to send in questions about any AG games (or dev-related questions)! Our Ask Box is always open.
Thanks so much for all of your amazing support, and stay safe out there!
---