We've shipped some packages out from our merch store, and keep an eye out for a new game this week…
---
Packages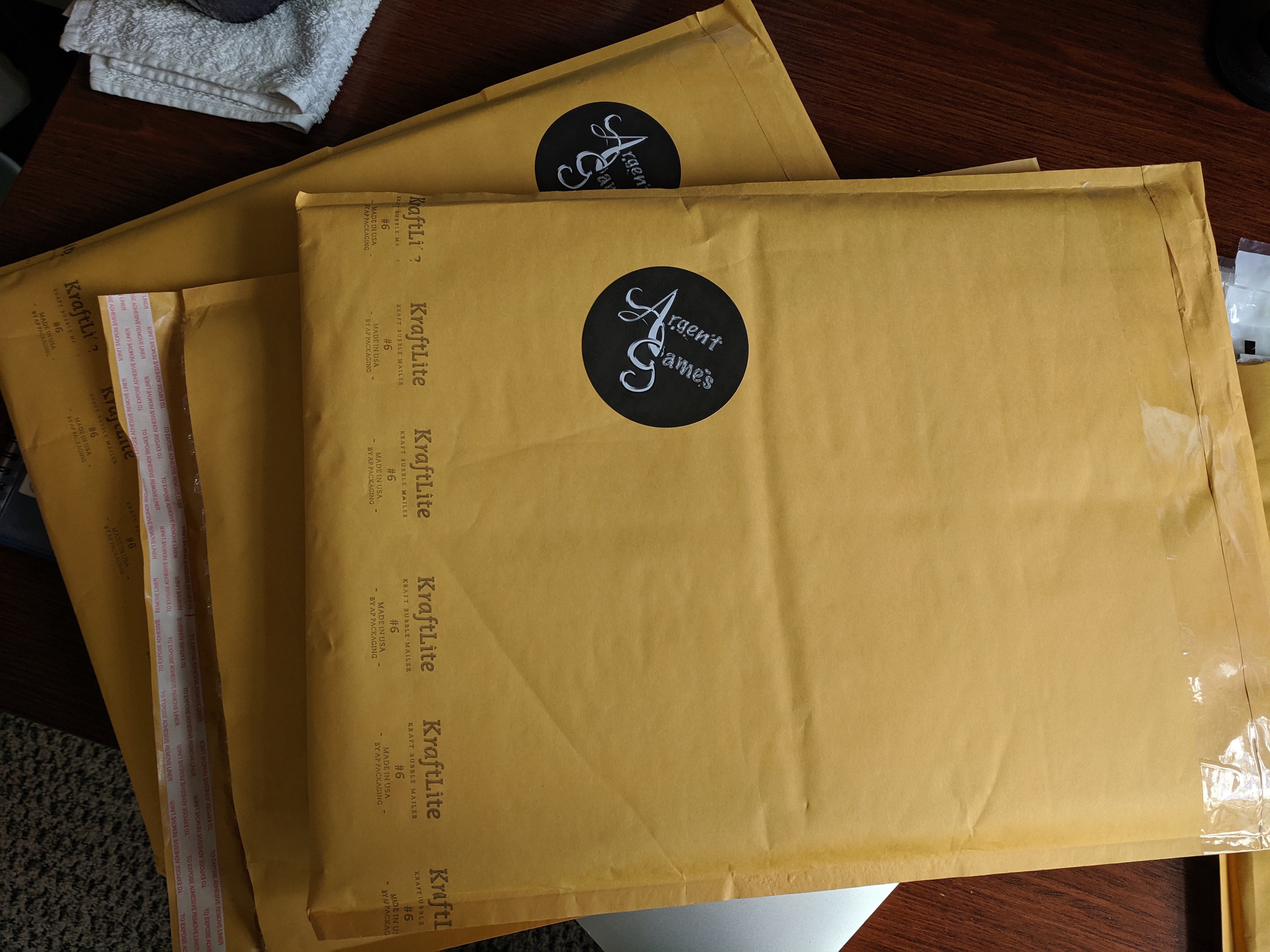 Packages have been shipped! Thank you so much for the enthusiasm. These first packages should arrive shortly to those in the USA–we hope you'll show off your new swag and tag us! Also, any feedback regarding the shopping experience, products, and packaging would be greatly appreciated and can be sent in through the Ask box, contact form, or directly to our email: contact@argentgames.co. Managing physical products outside of the small volume of Kickstarter rewards is a new experience, so we have a lot to learn! As we continue developing new products (RE:H keychains, anyone?), we may tweak the designs and packages based on your feedback.
New game
We can't say too much today, but be sure to keep an eye out on the Gallium Games blog this week. Something exciting is brewing over there…(and it's not just a blog theme change).
Questions or Comments?
Feel free to send in any SCU or AG-related questions! Our Ask Box is always open.
Thanks so much for all of your amazing support, and stay safe out there!
---