A new SCU music teaser + screenshot, plus store update (Canada shipping)!
---
SCU Music Teaser 2
Check out the second jazzy mall track we have in store for you!
Our next music teaser will feature one of the more surreal, spacy tracks, done by our secondary composer, desert sand feels warm at night.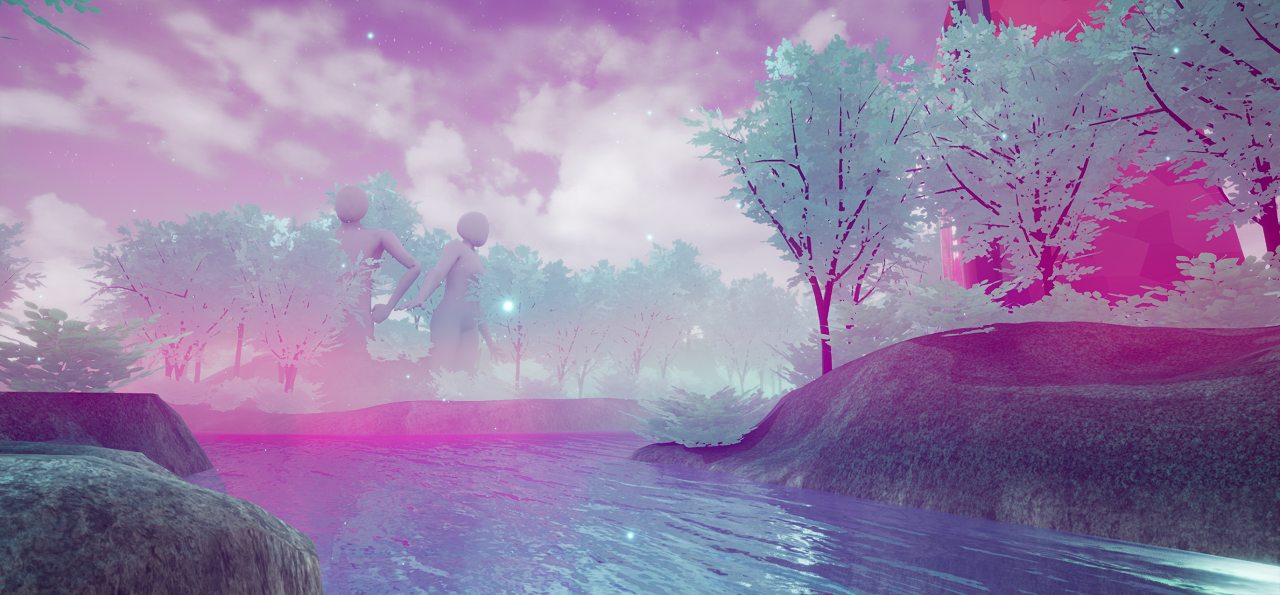 River progress continues! We have a little more to show of this otherworldly place, but our artist has already moved on to Store 3 modeling, so we'll tease some of that very soon!
Merch Store Update
When we launched our merch store on Monday, an error in the shipping system made it unavailable to choose Canada shipping.
However, we've since been able to fix it, so we're able to ship to Canada now! Thanks for your patience.
Questions or Comments?
Feel free to send in any SCU or AG-related questions! Our Ask Box is always open.
Q: What voices do you have in mind for Andrei, Saorise, Lazarus, David, and Aleusha (of Red Embrace: Hollywood)?
A: The side characters appreciate your love! The following are some rough approximations of similar voices, although they're not exact.
---
Thanks so much for all of your amazing support, and stay safe out there!
---