Our merch store is now open for all!
---
Merch Store Now Open!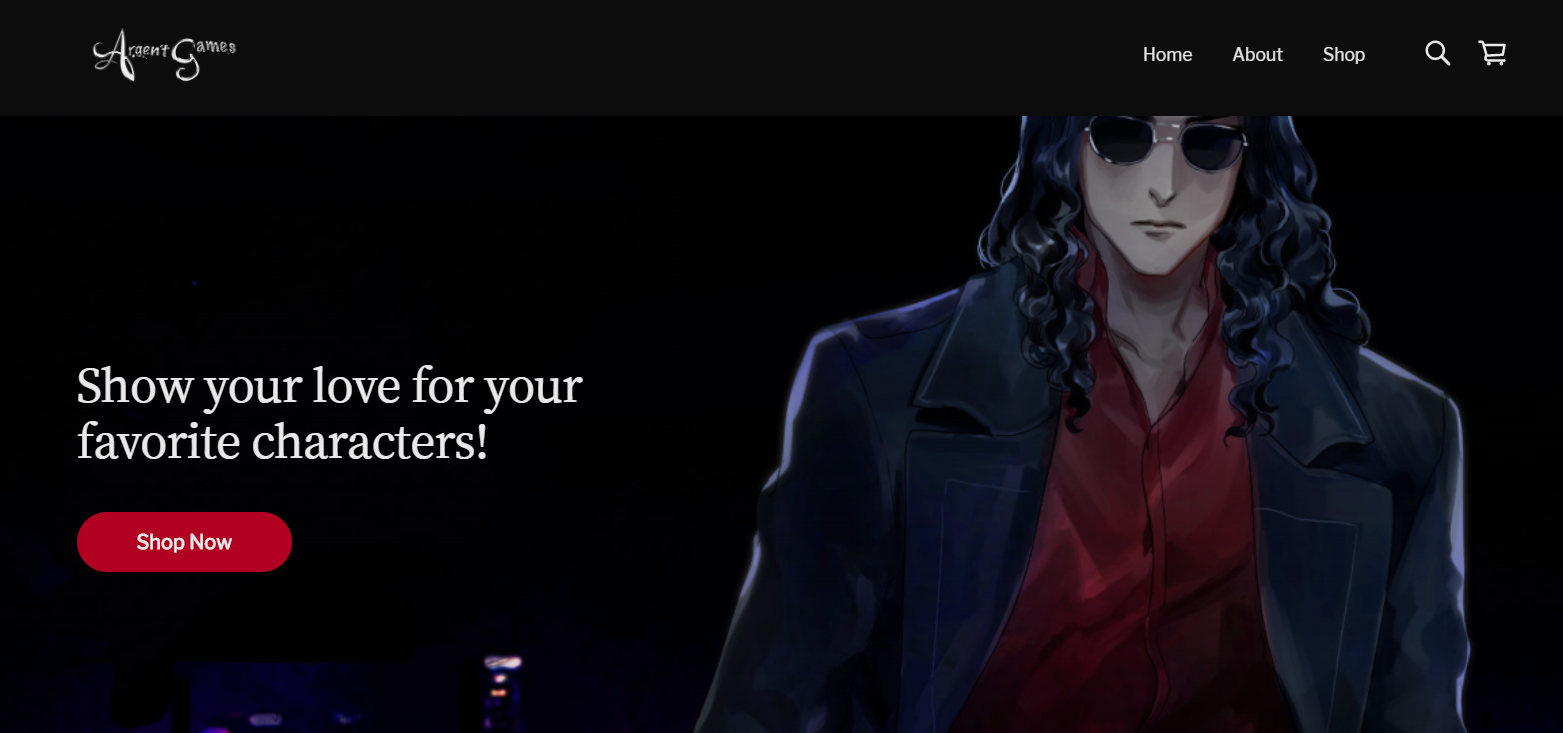 Hello all! We're excited to announce the grand opening of the official Argent Games Store!
Grab yourself some keychains, buttons, posters, and stickers featuring your favorite AG characters! The store's also launching with a 25% off sale (coupon code AGSTORE), so don't forget to slap on that discount while it lasts.
Our current list of countries we can ship to includes:
United States
Canada
United Kingdom
France
Germany
We will be adding more in the future, so if we can't ship to your country just yet, make sure you sign up for our newsletter to be notified when we can!
We're also still finishing up designs for our last main pieces of merch. Coming soon: Red Embrace: Hollywood and Requiescence keychains!
If there's AG merch you'd like to see in the future, don't hesitate to Tweet us or send us a message! And don't forget to send us pics of your shiny new merch so we can share them with everyone~
Note: Depending on the amount of orders we receive, there may be an initial delay in shipping, but we will keep you updated with our status!
Questions or Comments?
Feel free to send in any SCU or AG-related questions! Our Ask Box is always open.
Thanks so much for all of your amazing support, and stay safe out there!
---