While reviewing voice acting auditions, we encounter some new problems with Gmail
---
Reviewing VA auditions
Over the weekend, we reviewed all the auditions for Self-Checkout Unlimited, spread across email, Behind the Voice Actors (BTVA), and Casting Call Club (CCC). Because we are not currently in the same location, we both needed to stream/listen to each audition separately and discuss. BTVA and CCC reviews went smoothly, since they host the audition files themselves, and we stream them from the websites. Email auditions were smooth for the first fifty or so, then Gmail began to break. The process was that both of us accessed the email account and the same email, then listened to the audition, then discussed it outside of Gmail.
When Gmail broke, we became unable to stream audition files or download the files for offline listening. After waiting for an hour or two, it would seem like we could resume reviewing auditions…for a handful before the service broke again. Several cycles later, having progressed only by a dozen auditions, we finally discovered the issue…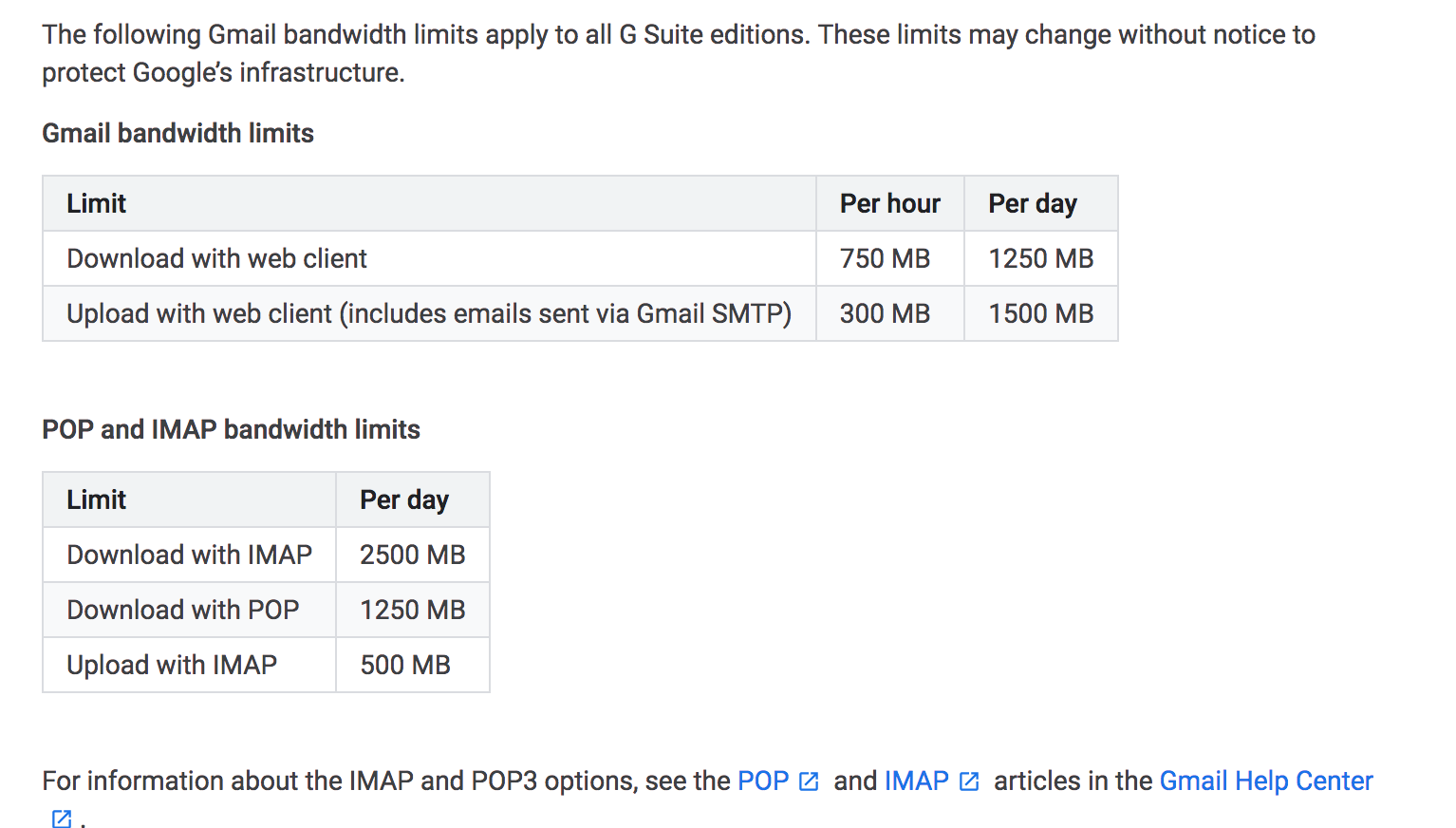 We are actually unsure how it's possible we could have hit the bandwidth limits, but it appeared to have happened.
We'll have to figure out a solution to this the next time we hold a VA call, but until then, the issue resolved itself after a day. It was just frustrating to unexpectedly be unable to complete a task due to a service problem, requiring the task to be spread over the weekend.
Questions or Comments?
Feel free to send in any AG-related questions! Our Ask Box is always open.
---