Quick reminder about SCU's open calls for composers and voice actors
---
SCU Jazz Composer Call Open Until 2/9!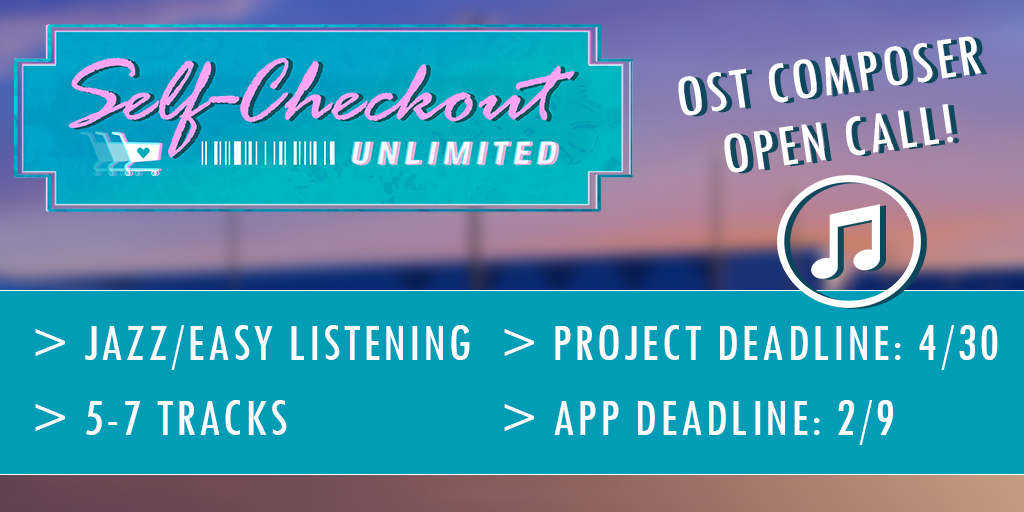 We're looking to hire a composer! If interested, just send us an email (contact@argentgames.co) with subject line "Self-Checkout Unlimited Composer Call" and the following information:
Name
Portfolio/sample tracks
Rates
Ask your composer friends to send in an application!
SCU Voice Acting Call Open Until 2/6!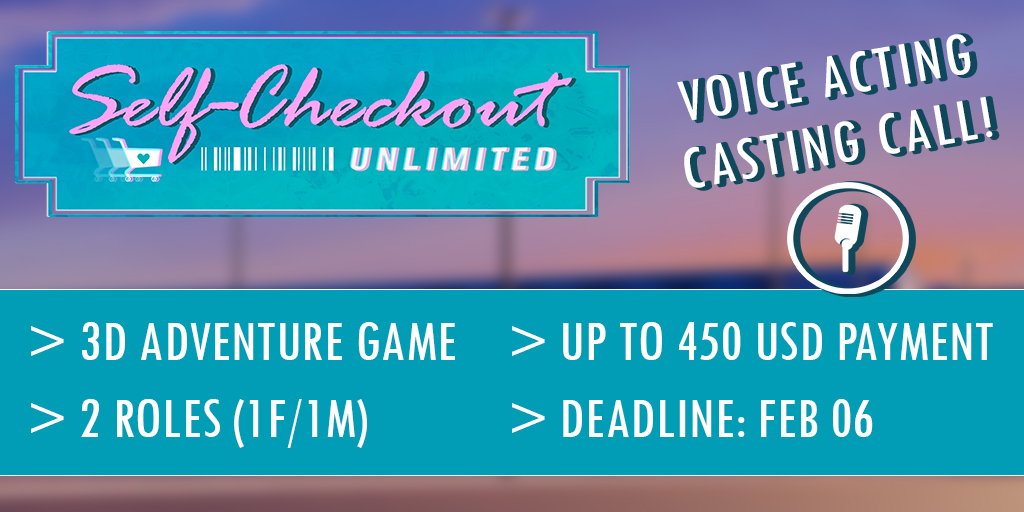 Auditions are still open for two VA roles in Self-Checkout Unlimited! The auditions will be open until Feb 6th, so make sure you get your audition in before then!
You can also submit an audition on BTVA or email your auditions under these guidelines.
If you have any VA friends, make sure to link them the audition page!
Questions or Comments?
Q: I bought Chess of blades a while ago and i´ve read that the R-18 patch is available on itch.io. Does that mean I have to purchase the game again there if I want to have it?
A: There's a free R-18 patch available on itch.io.
Feel free to send in any AG-related questions! Our Ask Box is always open.
---