Self-Checkout Unlimited contains surreal moments, but sometimes they are not always intentional!
---
Blue fog
Lighting is complicated. In Unreal, it looks like you can just place some lights into the scene and hit "Build".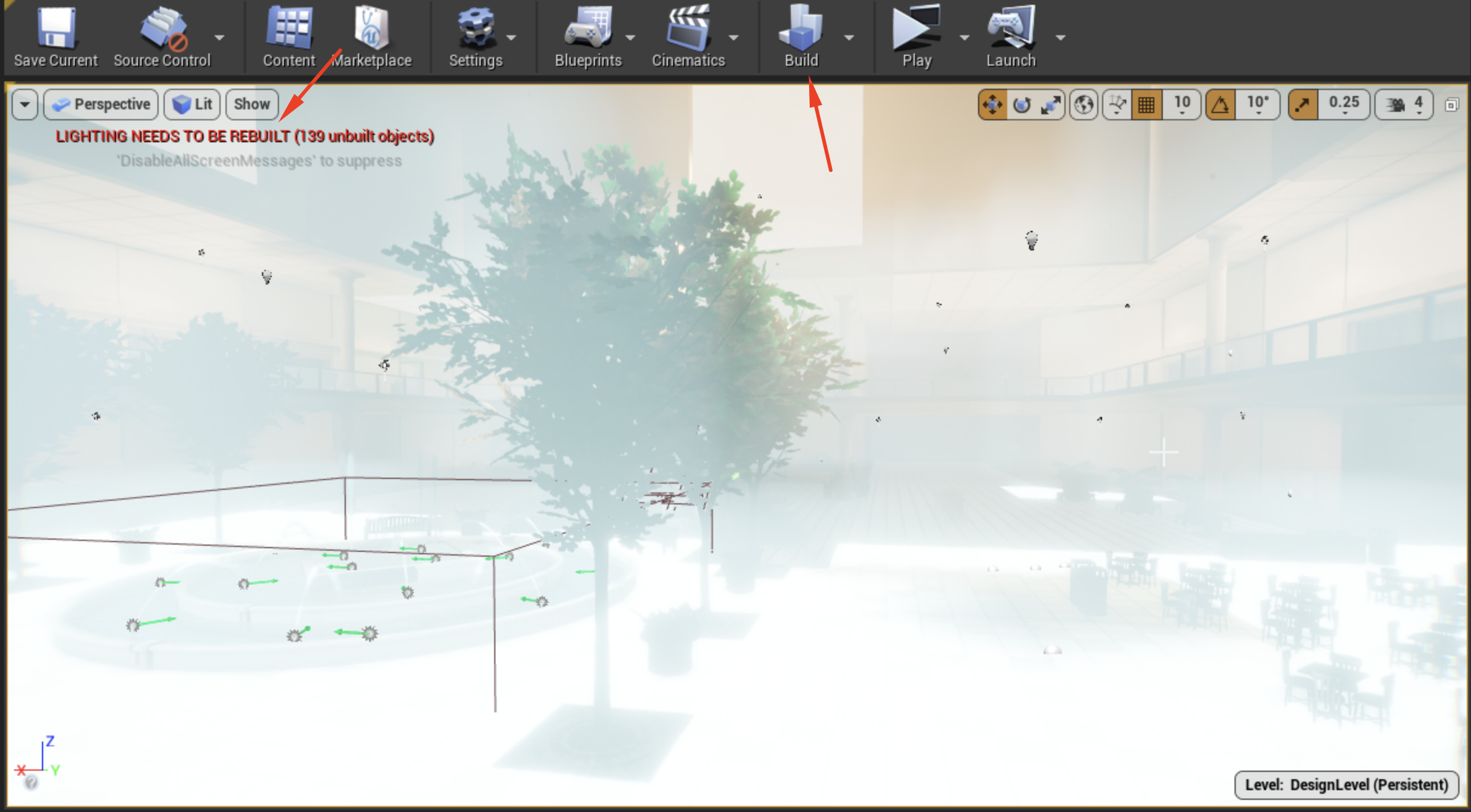 Somehow, it isn't that simple. While all the fog looks pretty neat…it doesn't quite fit with our story.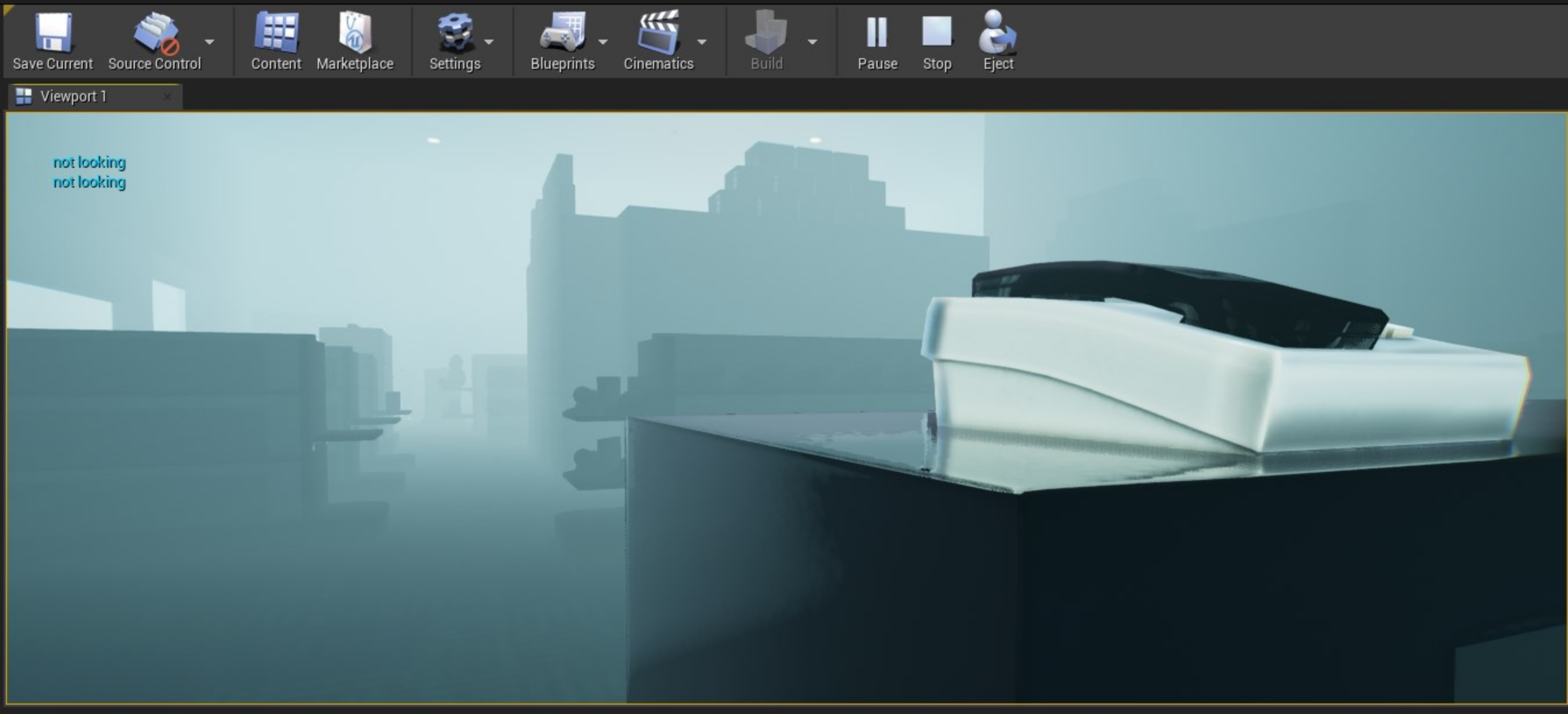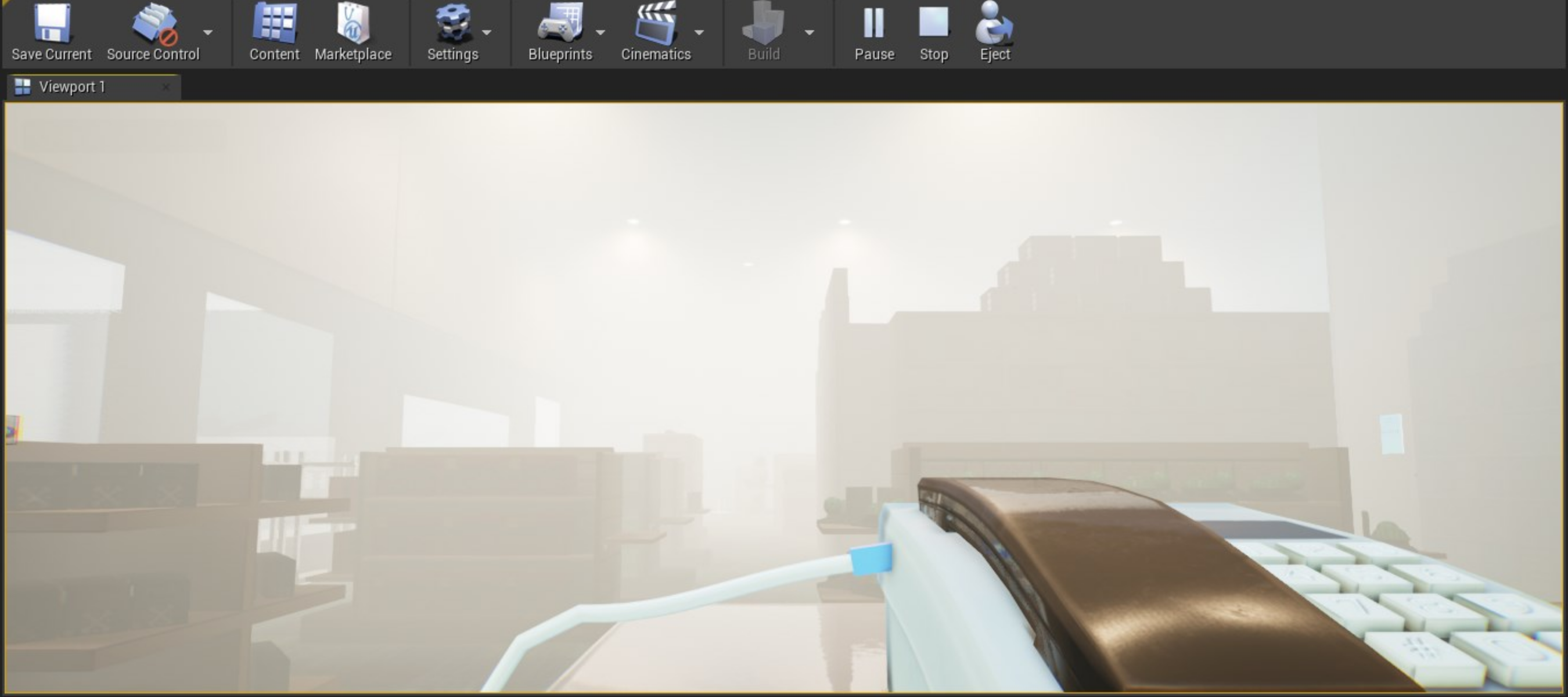 Questions or Comments?
Feel free to send in any SCU or AG-related questions! Our Ask Box is always open.
Thanks so much for all of your amazing support, and stay safe out there!
---