Officially announcing a new BxB VN on our side label Gallium Games, plus a SCU dev update!
SCU Update
We're still plugging away on Self-Checkout Unlimited during quarantine! Our 3D art, programming, and music have all made amazing progress this week, and we're still on track for a fall release.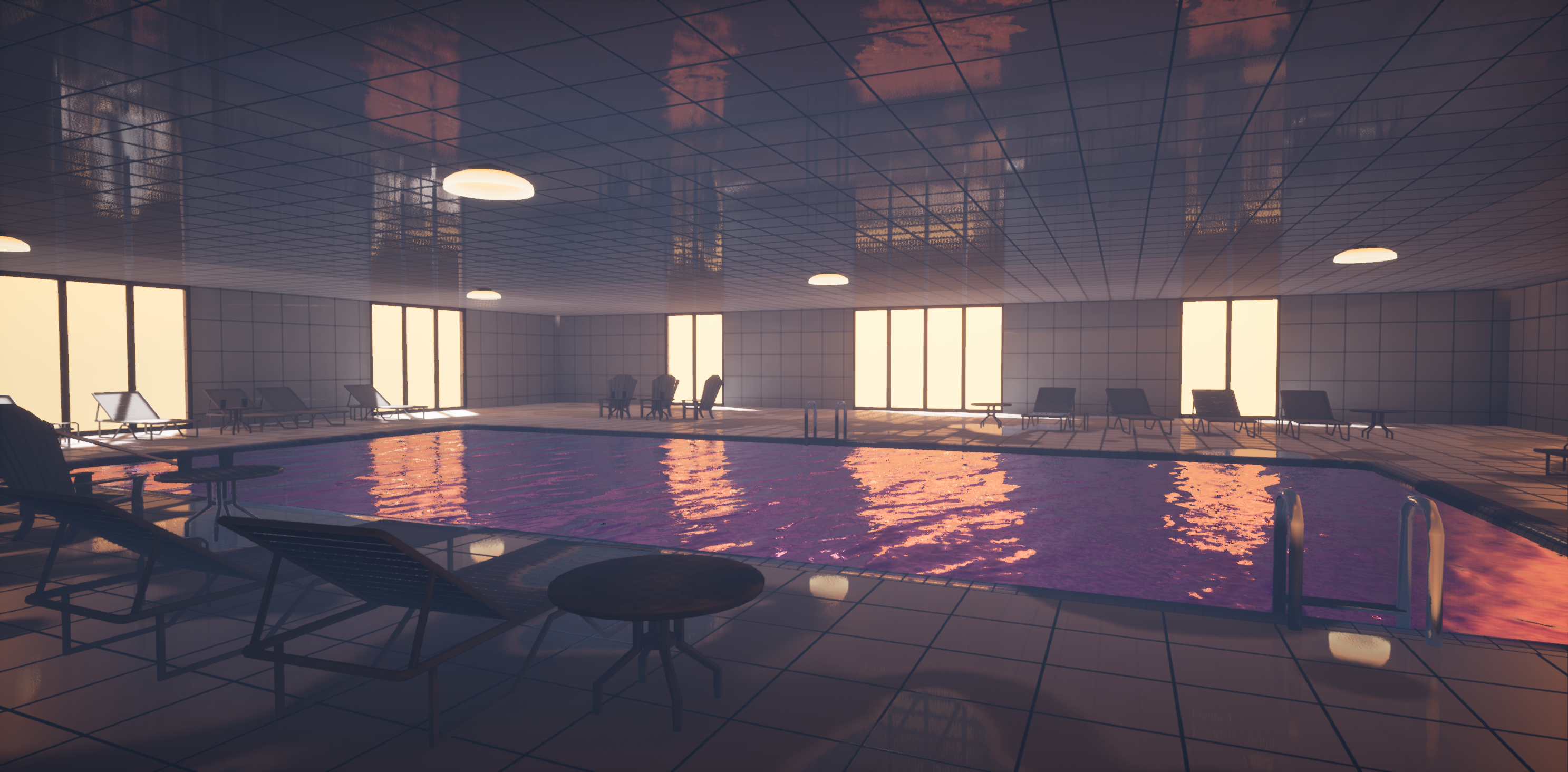 Next week, be on the lookout for a new music teaser along with more screenshots!
New Side Label VN: DEAD MAN'S REST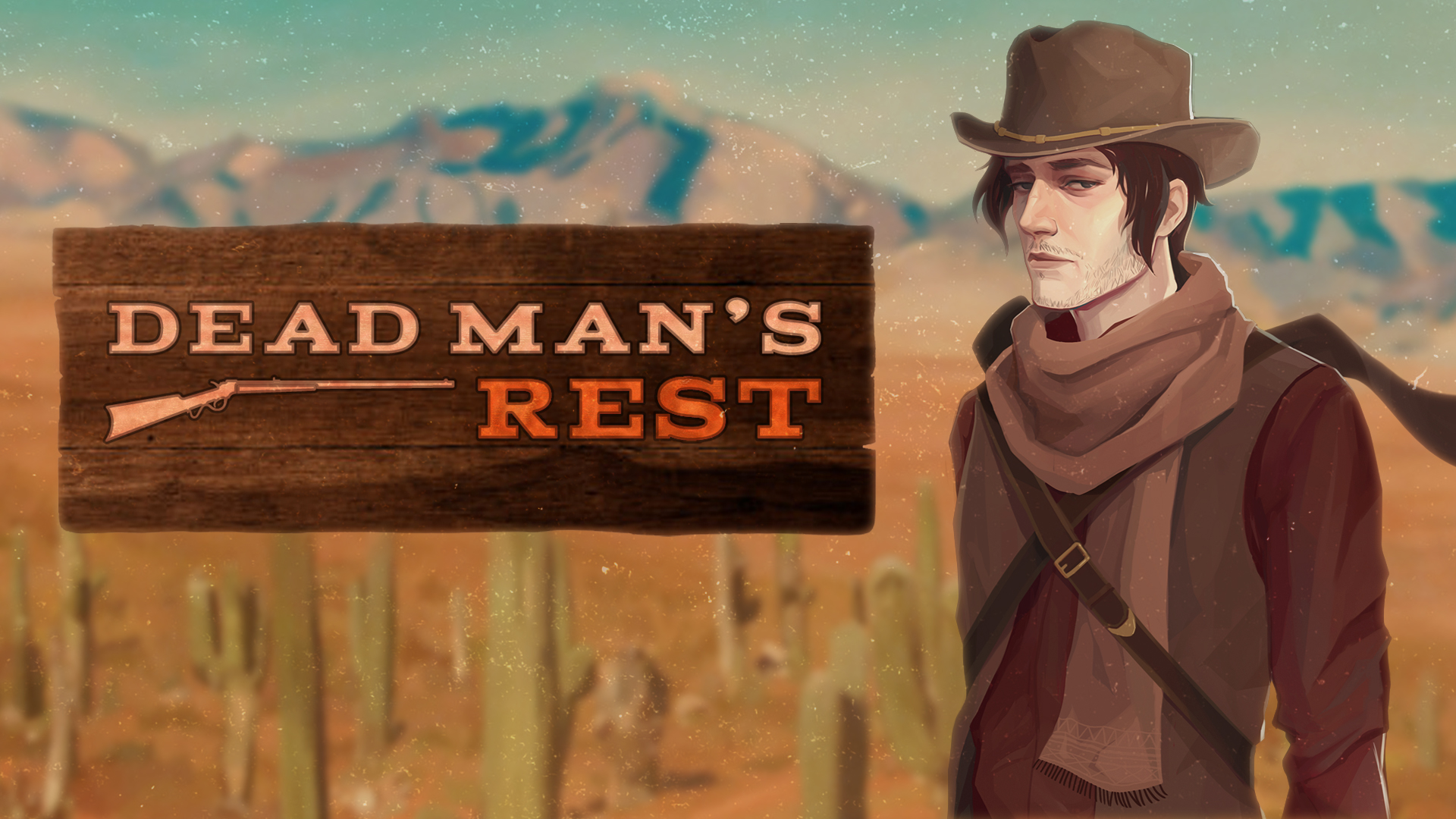 We're excited to officially announce our second planned 2020 release: a Western BxB visual novel called Dead Man's Rest!
Because we acted in more of a producer role for DMR (the concept and design/writing came from a writer we worked with), we're putting the game under our side label Gallium Games (GAG). We plan to continue collaborating on and publishing more GAG titles in the future, while continuing to work on our main AG projects.
Read on for more details about DMR! Make sure to follow the GAG Twitter for future updates, too!

1879, Golder's Rock. On a clear, moonless night in high summer, the stifling heat coils around a small town in the heartland of the Arizona Territory. Not a single lick of a breeze whistles through the dark, dusty main road, as silent as death itself.
After tracking down an old enemy for eight long years, lone bounty hunter Lee "Blackjack" McCarthy has finally pinned down his target—his eyes set only on vengeance for a past he can't forget.
But when the town mayor is ruthlessly murdered on that fateful, sweltering night, Lee's plan suddenly stops dead in its tracks.
Suspected of the killing, forced to remain in town under watch, and desperate for the opportunity to catch his quarry, Lee has no choice but to work with the townsfolk he trusts—each with their own buried pasts and agendas—to reveal the truth and clear his name.
Then, and only then, can Lee finally chase his real target…and lay to rest the ghost that haunts his memories.
Jump into a whirlwind Western mystery as Lee finds both lovers and enemies among the mysterious townsfolk, discovers the dark truths hidden in Golder's Rock, and ultimately takes revenge on the murderer who destroyed his life.

Genre: Visual Novel, Western, Adventure, Mystery, Romance (BxB)
Rating: R-17 (language, violence, sexual themes)
Length: ~125,000 words
Endings: 15
Platforms: Windows/Mac/Linux, Android
18 CGs
Content/Trigger warnings: Suicide, non-consensual sexual depictions, gun violence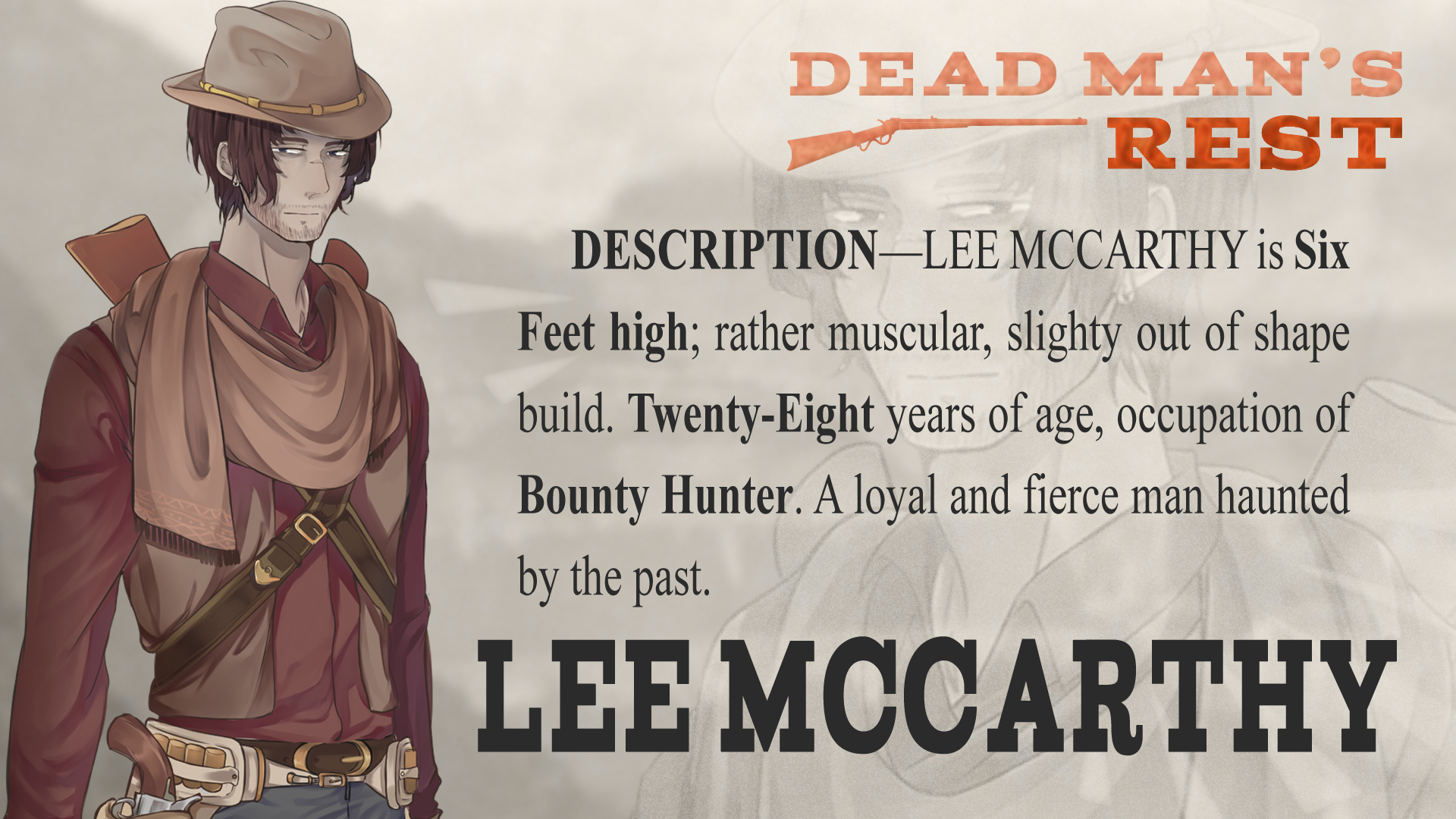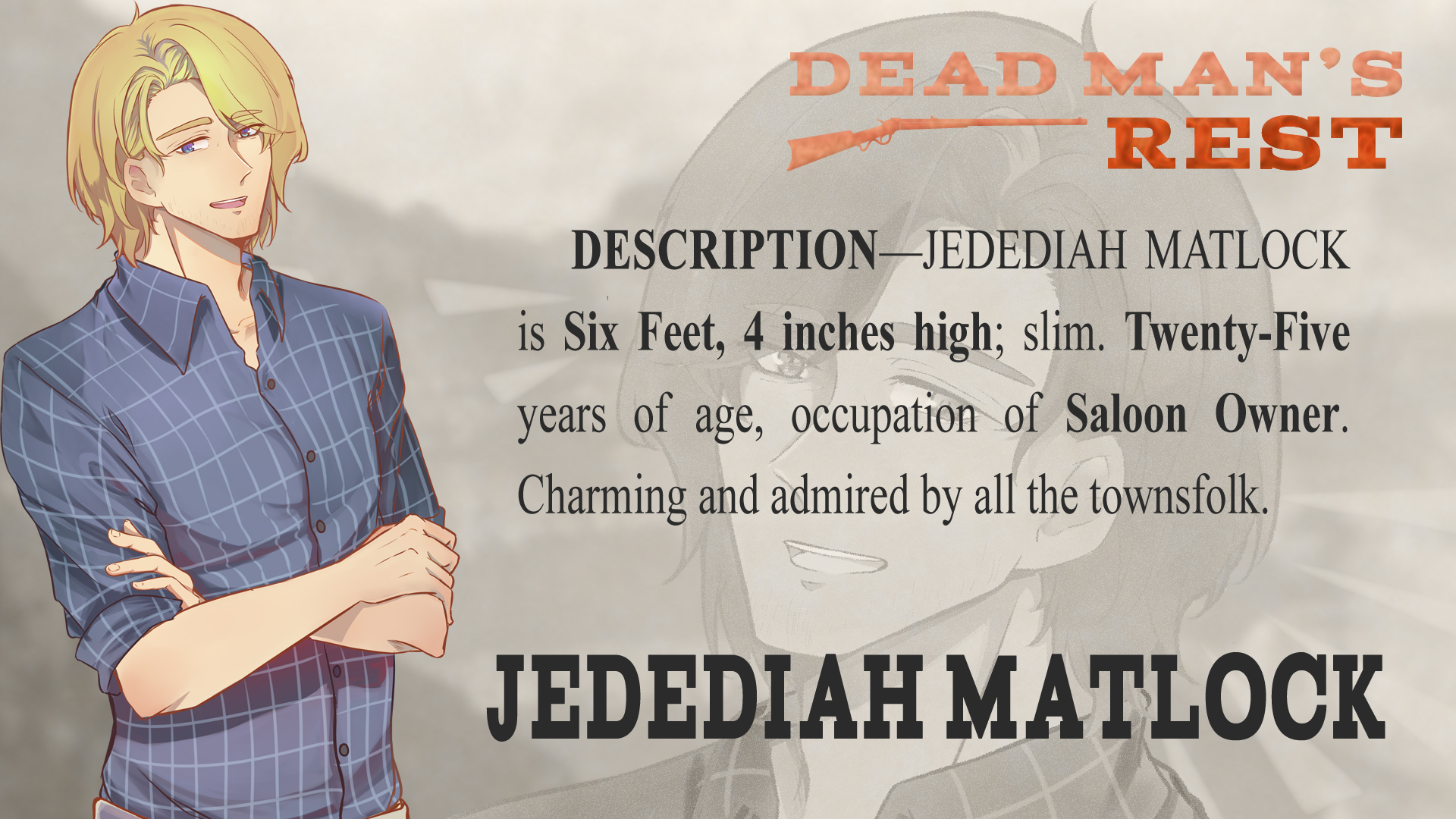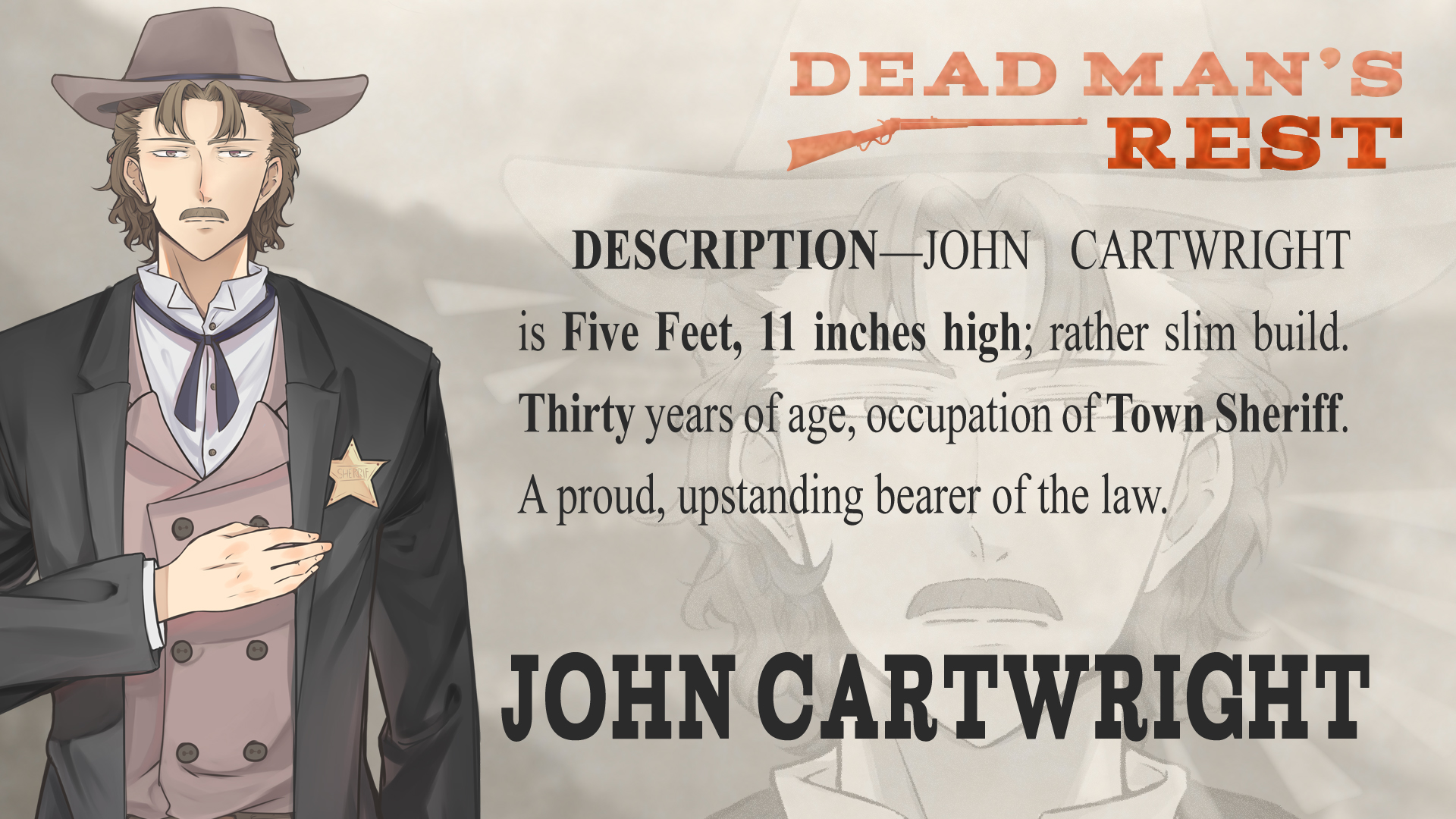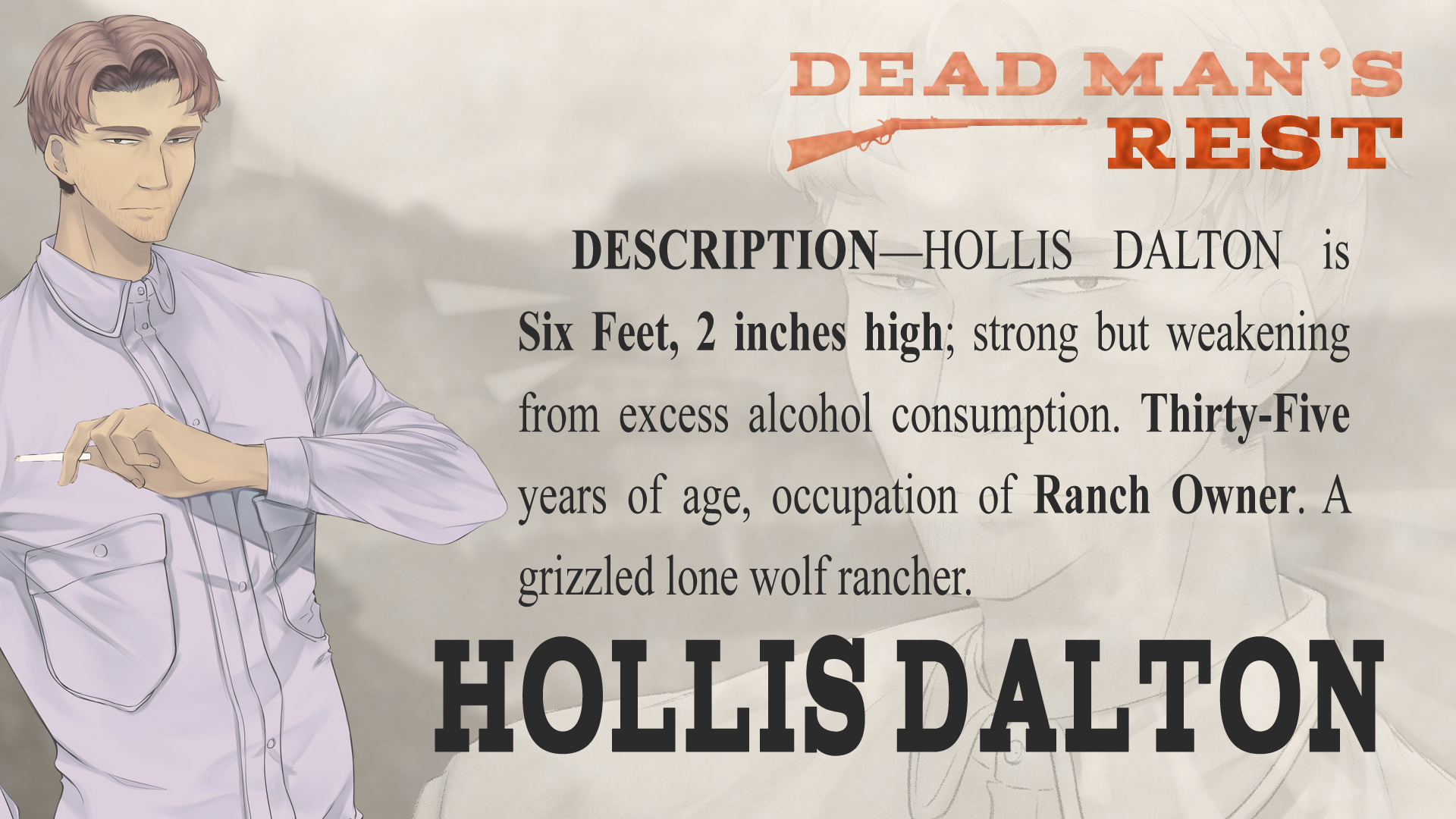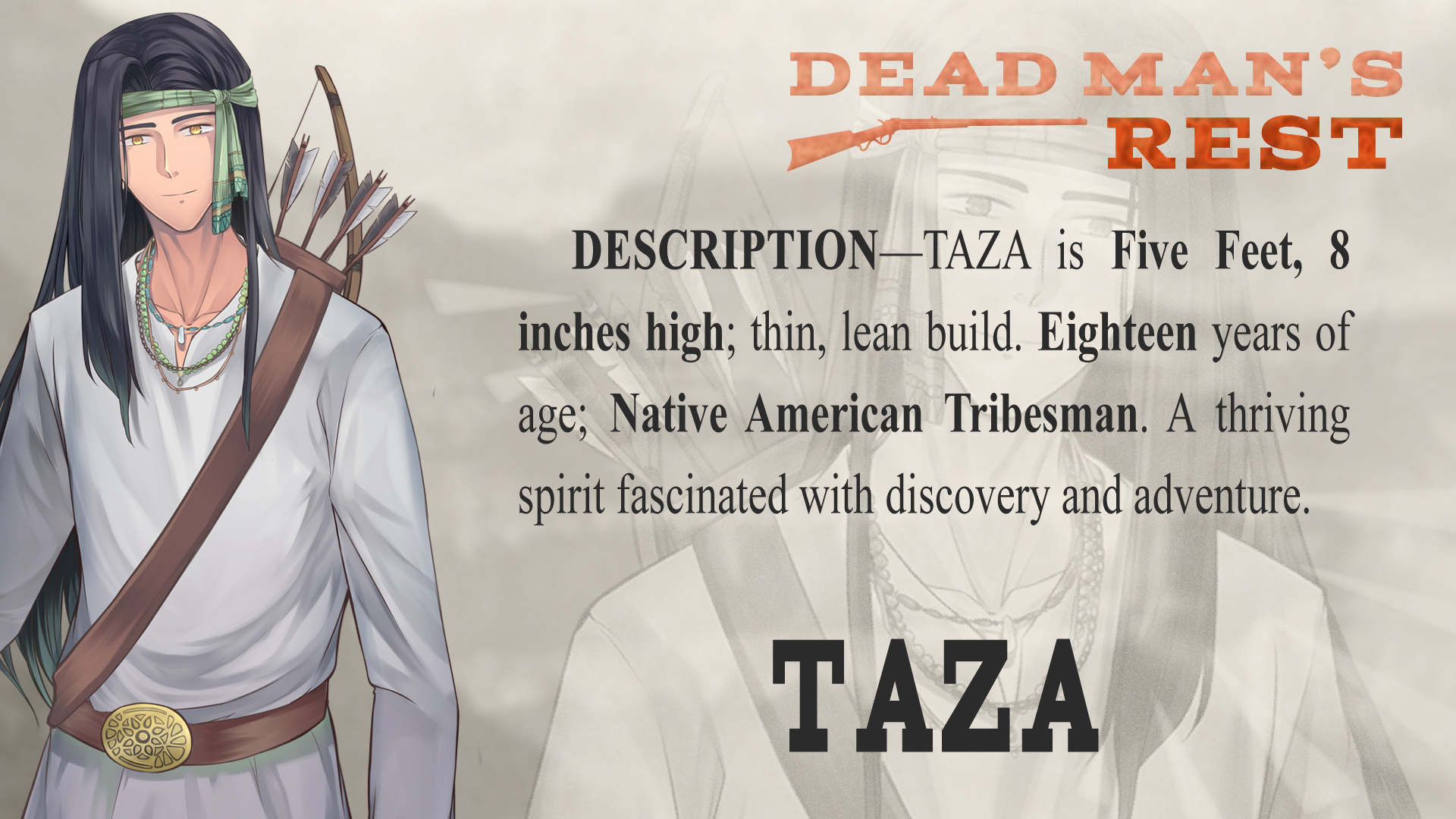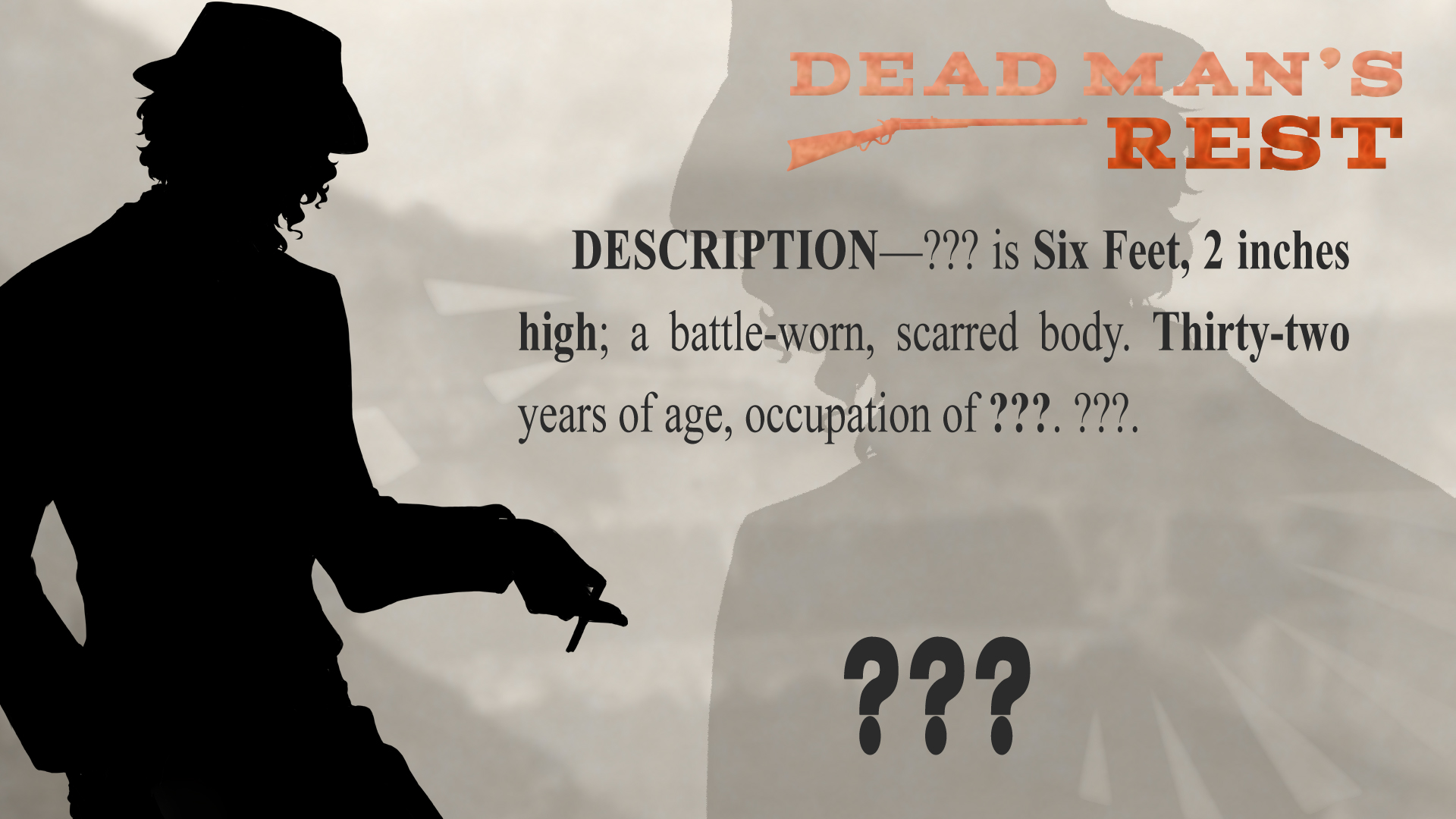 Producer: gamma
Writer/Designer: Theo Southgate
Character Artist: RavenRein
BG Artist: Lesleigh63
Questions or Comments?
Feel free to send in any SCU or AG-related questions! Our Ask Box is always open.
Thanks so much for all of your amazing support, and stay safe out there!
---