Today's post discusses the brand-new RE:H demo, as well as some new updates/teasers from the full game!
---
New Demo: Coming Monday!
The new, hyper-upgraded RE:H demo will be releasing Monday, May 27th! While release day for the full game is still a couple of months away, the new demo will offer a taste of the shiny features you'll have to look forward to.
You'll be able to try one of RE:H's unique features–character creation that's shown in CGs! Say goodbye to static avatars~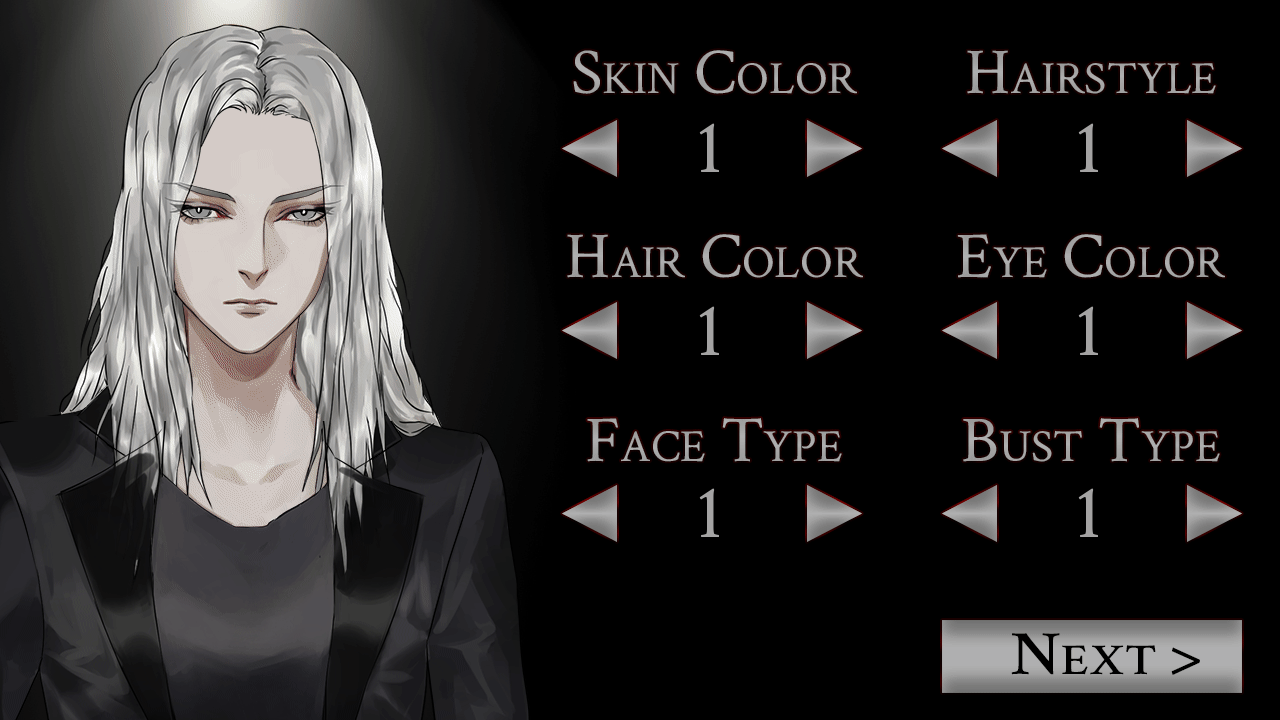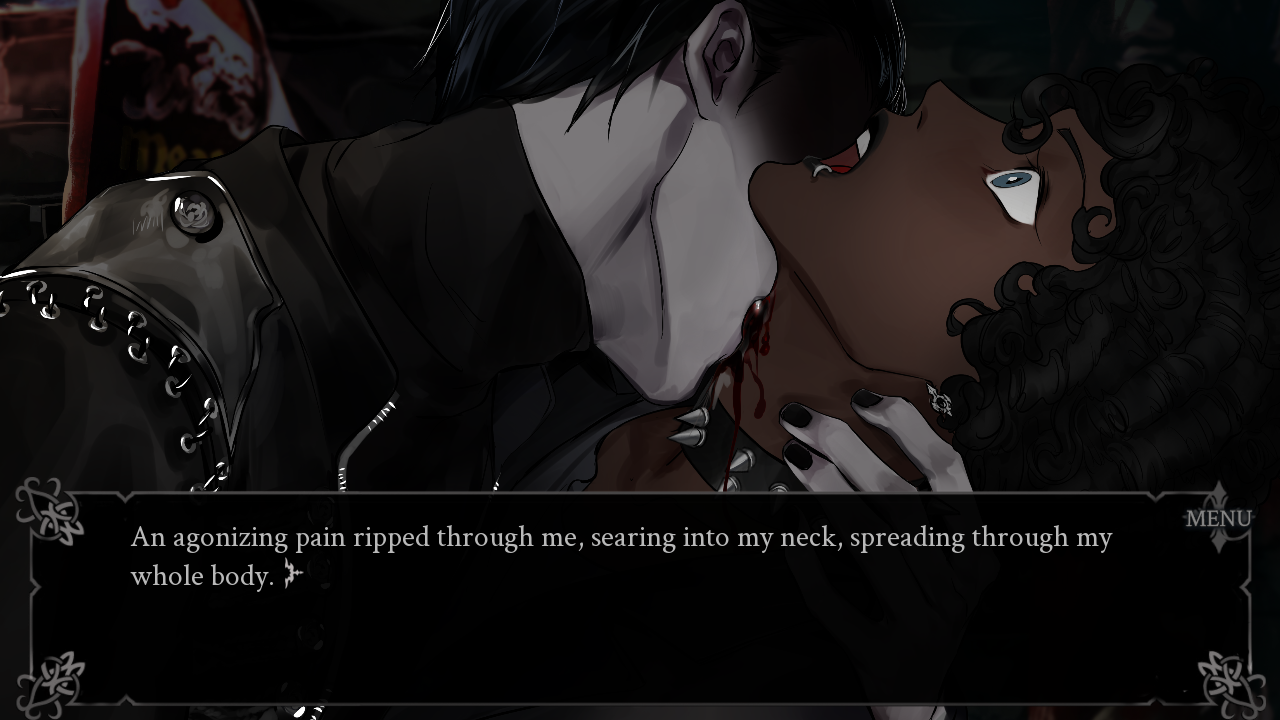 But upgraded character creation is only one of the many things awaiting you in in the demo…so why not try it out?
Progress + More Screenshots
The Common route and Heath's route are both well underway for programming, with all the glorious assets finally getting integrated into the script.
Have a small taste of some newly implemented scenes!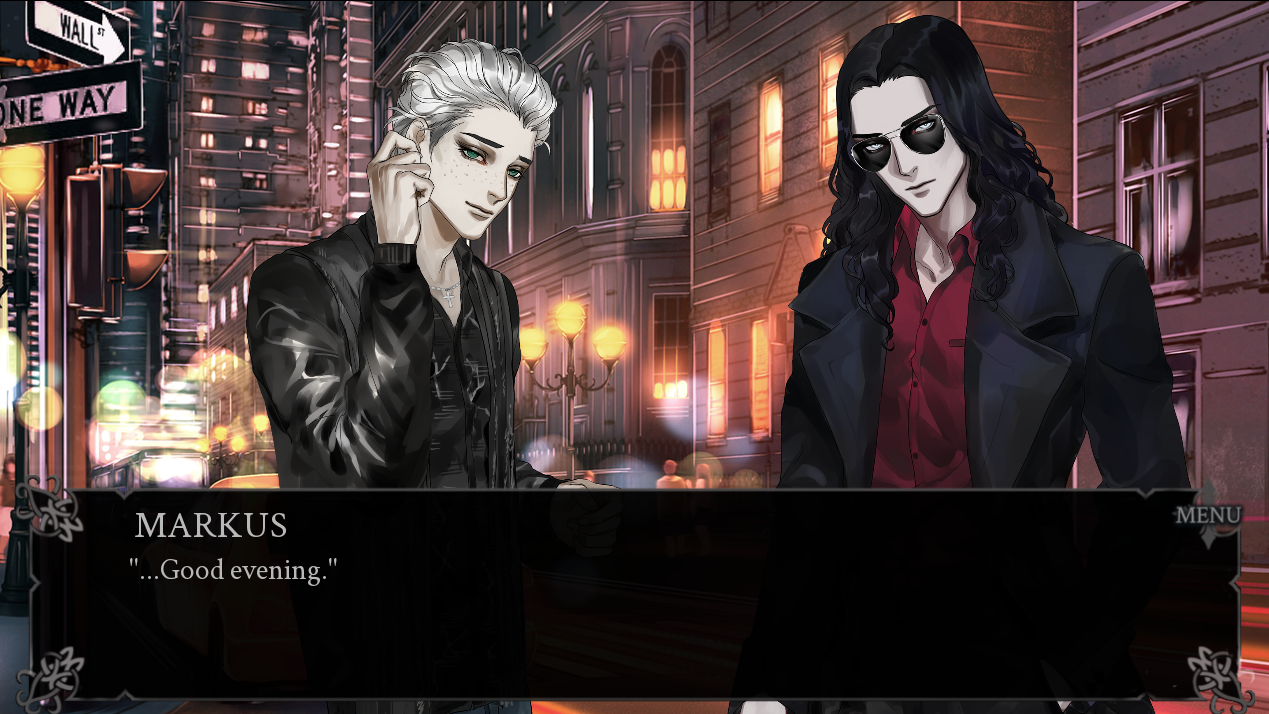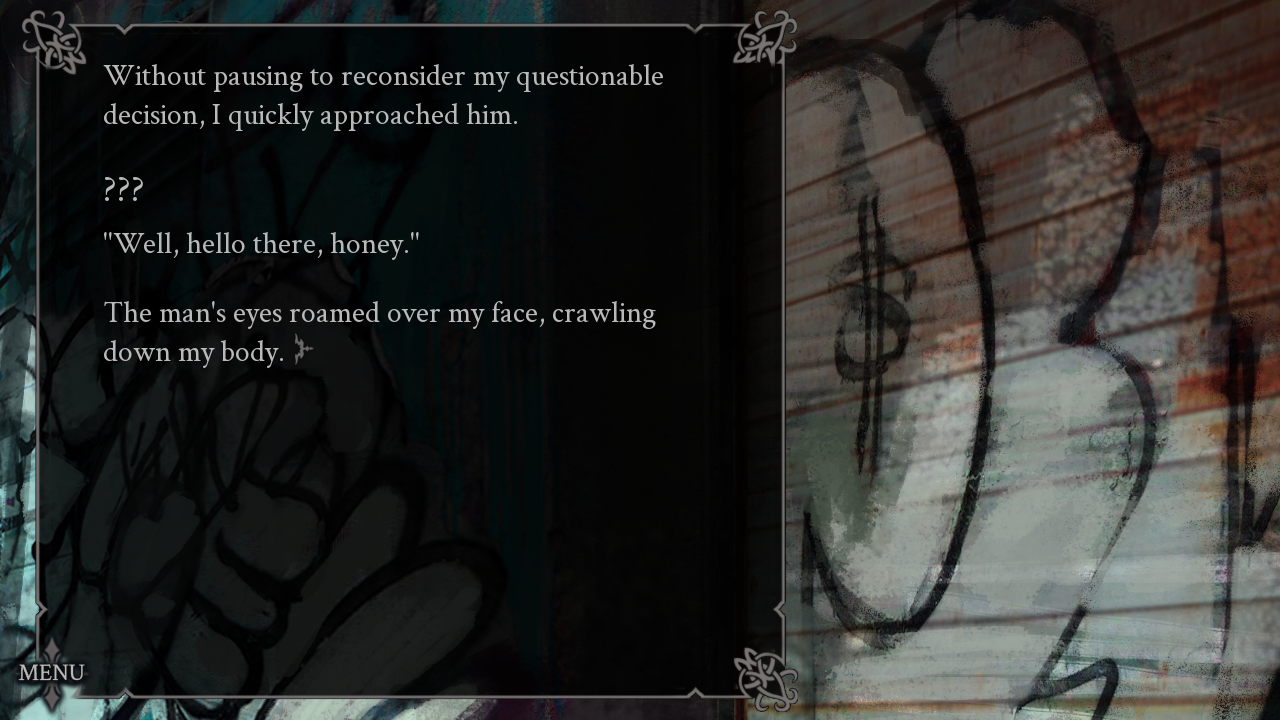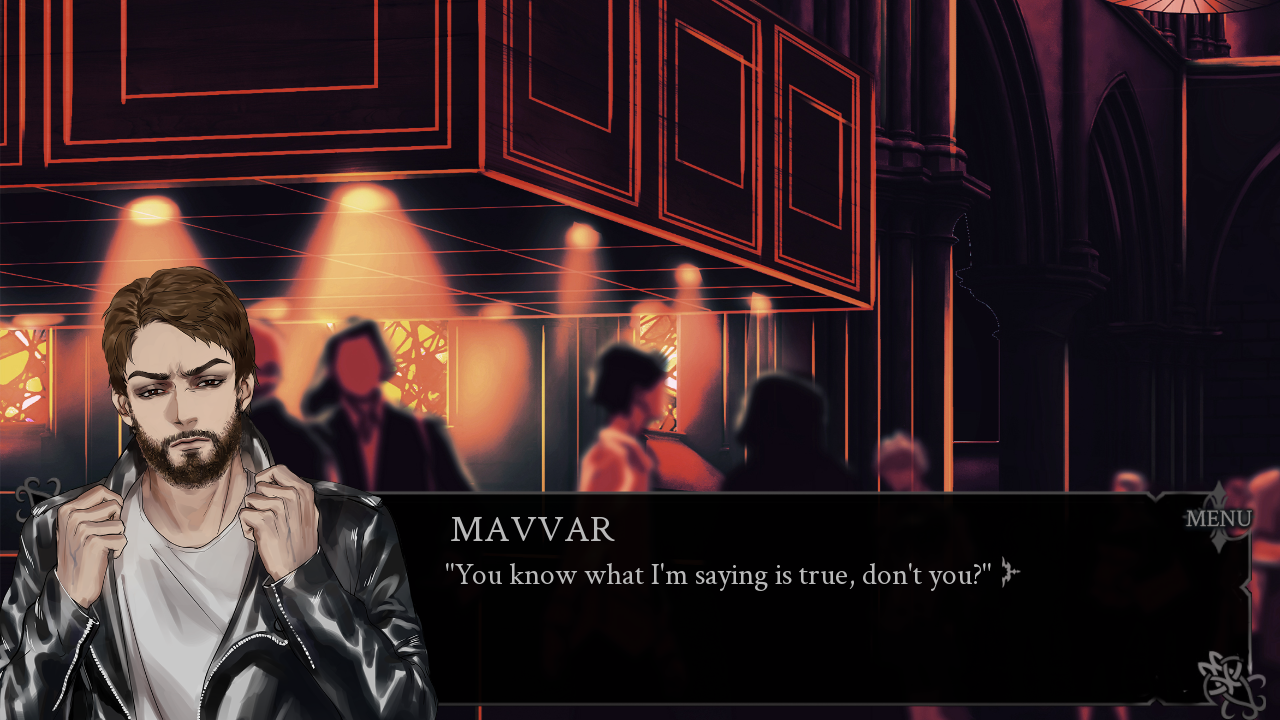 Meanwhile, music and CGs are both still underway, with the former reaching the final stretches!
Ask answers
More questions from our Ask Box for you this week! Feel free to send in your queries about anything RE:H or AG related.
Q: When did you come up with the idea of making a vampire themed VN and why?
A: [Dovah] Vampire: the Masquerade Bloodlines has long been one of my favorite games, and I've always found vampires in general to be fascinating. The original Red Embrace was meant to be a more lighthearted, casual exploration of vampire themes, but I saw so much potential in a vampire-focused setting that I decided to push it further with RE:H. Everything that innately comes in the "vampire package" gives a writer tons of room to explore–predatory instincts, sexuality, eternal life, and lots of delicious metaphors.
Q: What part of your work did you enjoy the most while developing RE:H?
A: [Dovah] While all parts of the process can be both fun and painful, the scriptwriting for RE:H felt incredibly important to me. It delved into a lot of places I never expected at the beginning, and during the game's transformation over time, I found myself discovering a lot of important themes that I wanted to share with players. It's been a rough ride, but every moment of it was essential in its own way.
[Gamma] There have been, and continue to be, many programming challenges in RE:H that, once surmounted, can be thought of as enjoyable. Also, RE:H has pushed us to develop better workflows and get the ball rolling on physical funsies.
---