DMR is now available (and discounted) in Early Access! Also, Gallium Games Blog is combined with AG's for now!
---
Dead Man's Rest (BxB Western VN) Now Available!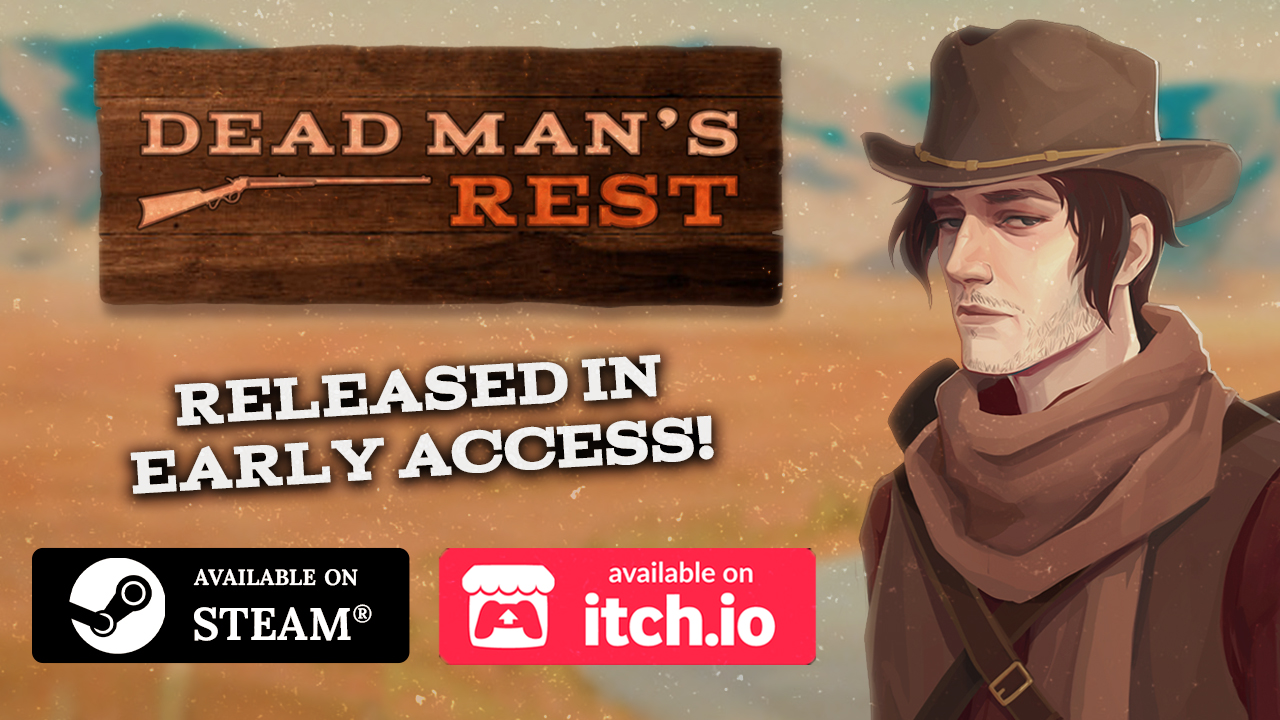 PLAY ON STEAM: https://store.steampowered.com/app/1465640/Dead_Mans_Rest/
PLAY ON ITCH: https://gallium-games.itch.io/dead-mans-rest
DMR is now released under Early Access!
Currently, the game is complete, save for a few route CGs that are in progress. However, since the art isn't yet finished, you can buy the game at a discount until we finish the remaining art/leave early access!
Gallium Games Blog Update
We're temporarily combining our two game development blogs so that they're easier to manage and our news centralized while Gallium Games is still growing. For those new to AG/GAG, we keep our in-house developed main games on AG, while GAG is more of a producer label, namely featuring VNs!
Be on the lookout for more information about upcoming GaG games very soon!
Weekly Dev Stream

Tomorrow, we'll be doing a dev stream at our normal time: 0730PST/1030EST! We hope you'll stop by to join us. :)
Questions or Comments?
Feel free to send in questions about any AG games (or dev-related questions)! Our Ask Box is always open.
---