Join Gamma's language learning study! Kymil/Dominic buttons update, and Red Embrace Italian and Polish translations. s
---
Gamma's language learning study
Gamma's running a study and needs to find participants!
Details:
We are seeking participants to participate in a study on a foreign language vocabulary learning interface.

During the experiment, you will interact with an Android mobile app to learn vocabulary. 
The study will require two sessions: ~45m in the first session and ~15m in the second session scheduled for one week later.

Qualifications:
- age 18+
- interested in learning any of the following languages: 
Spanish, Italian, Portuguese, Chinese, Japanese, or Korean
- minimal prior study (< 1 month) of the language of interest

- access to Android device (phone, tablet) with Android version 6.0+ (Marshmallow), working rear camera, working microphone and speaker; 
able to type on the device in the language of interest; 200MB local storage space
- access to WiFi
- ability to complete Google Forms and fill in Google Sheets

Compensation:
- $15 Amazon gift card, received after the second session (must provide personal information such as name and address, additional documentation necessary for non-US citizens)

Eligibility questionnaire:
Please complete this questionnaire to determine the eligibility of your participation. 
https://docs.google.com/forms/d/e/1FAIpQLSekGg5-oMhIylrD8I5w2kVdNU1PKiqIQJbSKqgjif66nV9kOQ/viewform

Contact:
- Direct questions to Nikita Haduong (qu@cs.washington.edu) with email subject line "Language learning study"
Faculty Advisors: Steve Seitz, Zoran Popovic, Noah Smith @ University of Washington Paul G. Allen School of Computer Science and Engineering

Eligibility questionnaire link
Kymil/Dom buttons update
Requiescence backing cards arrived, so we've packaged up some of the missing merch this past weekend. They'll be up on the store in a few weeks!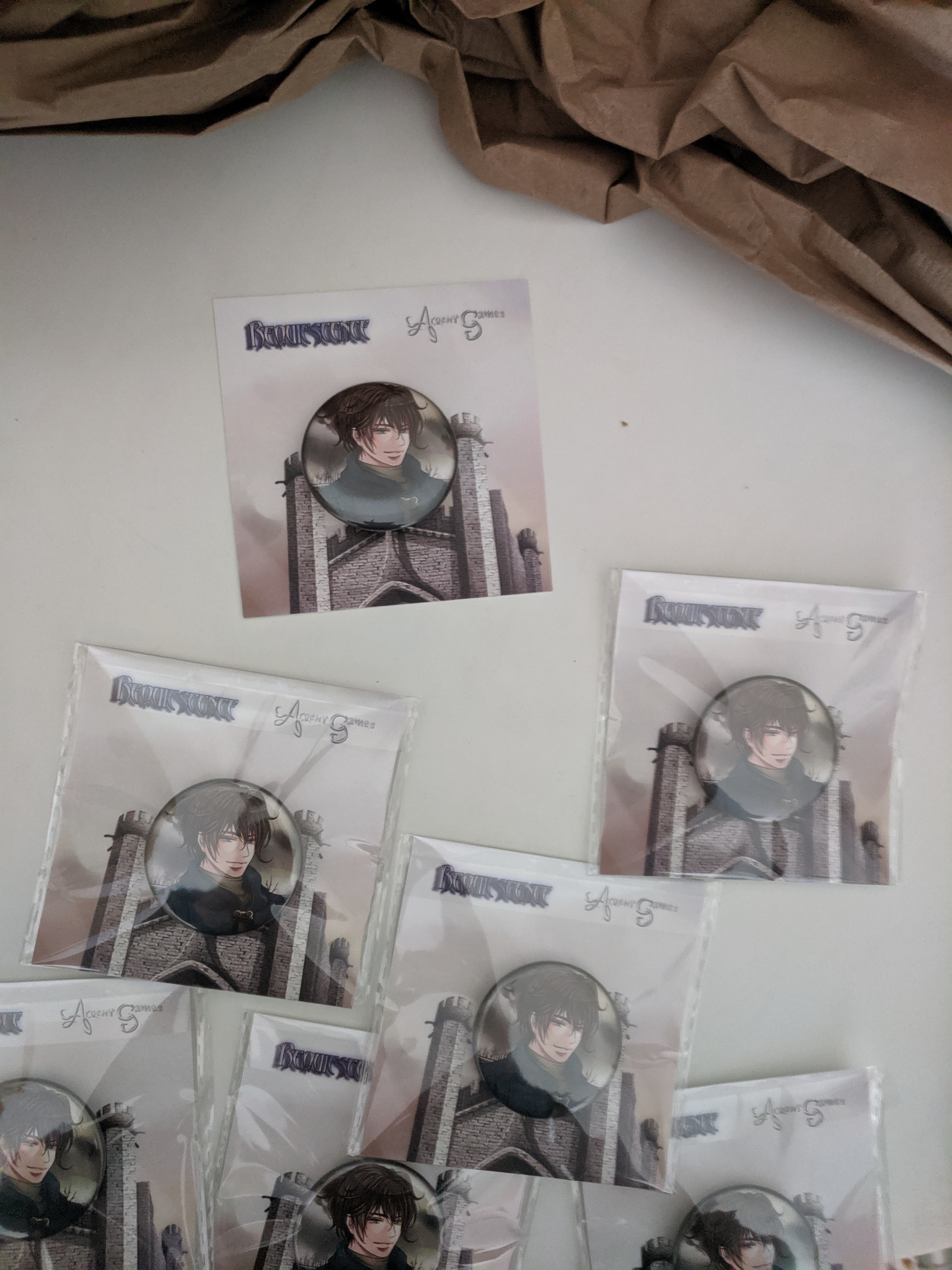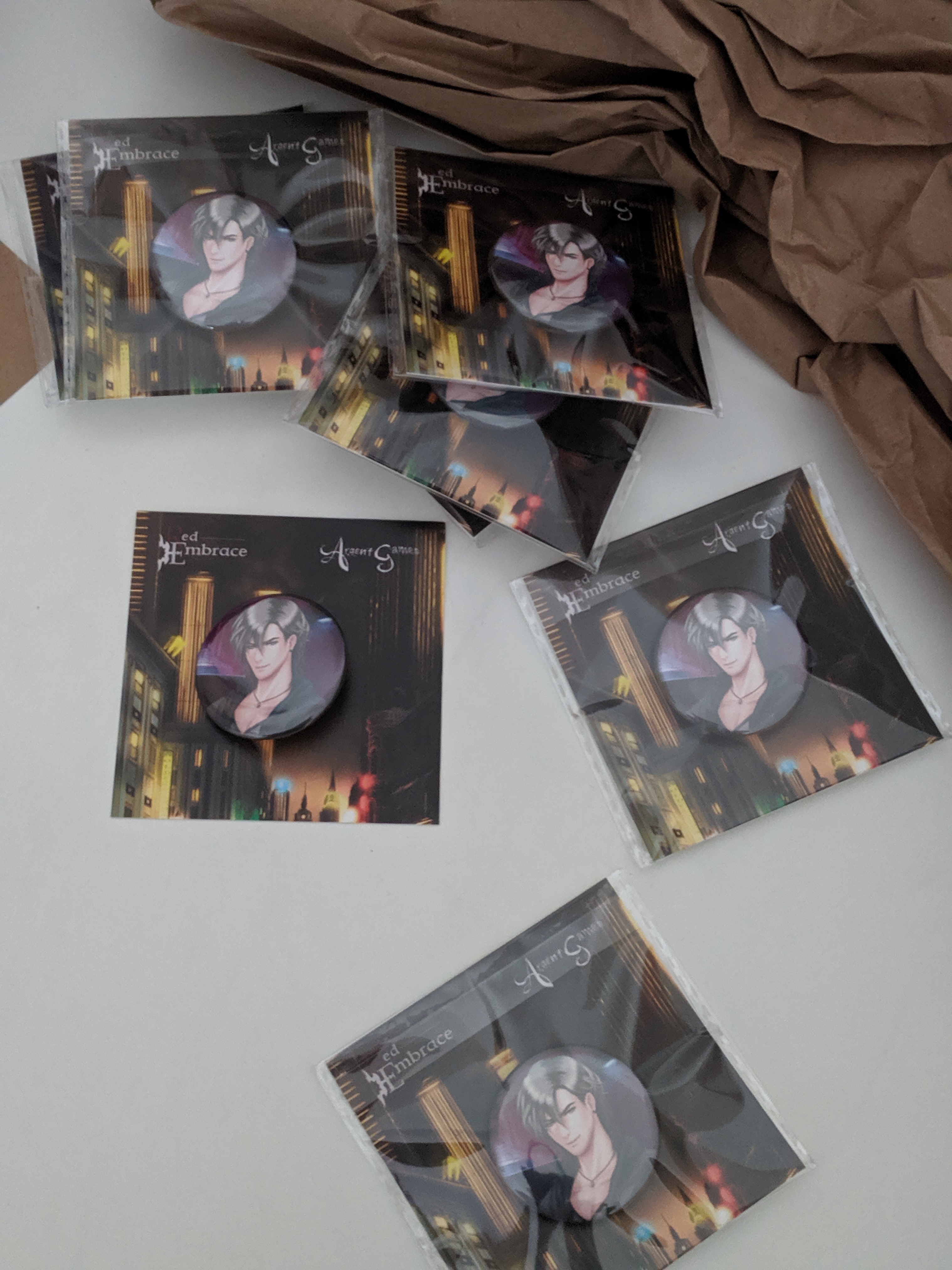 IMPORTANT: Due to Gamma leaving Seattle for a bit, orders placed July 22-Aug 3 will be processed beginning Aug 5 and shipped beginning Aug 7.
Unfortunately, it's rather difficult to just "close" the store temporarily, so you will still be able to place orders while Gamma's out of town. Just be aware that there will be additional delays in receiving them!
More Red Embrace languages
Red Embrace is very popular with the international community, and we've received two more fan translations: Italian and Polish! Implementing the full localization patch will require a significant amount of time, especially with SCU in its final development stage.
Questions or Comments?
Feel free to send in any SCU or AG-related questions! Our Ask Box is always open.
Thanks so much for all of your amazing support, and stay safe out there!
---