Now shipping worldwide and new products added!
Store
We can now ship worldwide! It took some time to set up and dig through VAT laws, which is why it was not offered before.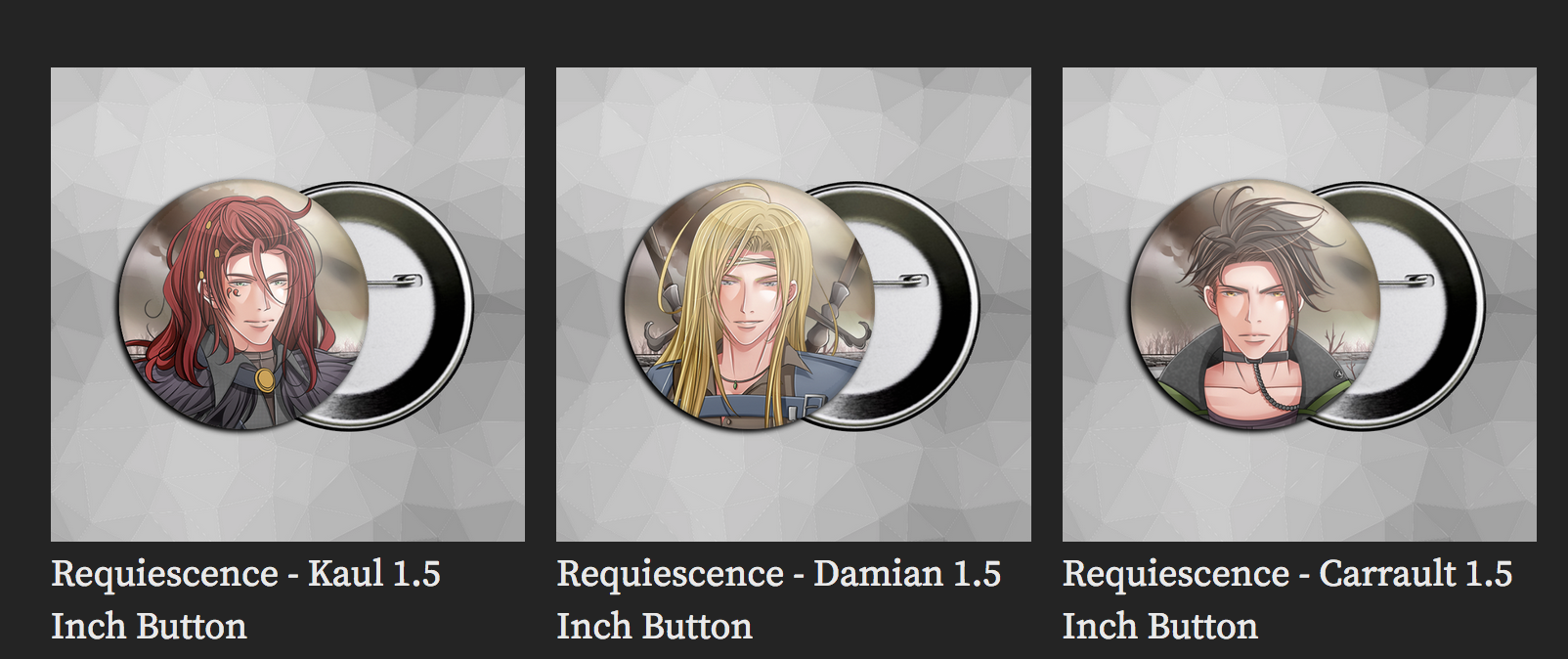 Requiescence buttons featuring Kymil, Kaul, Carrault, and Damian are now available, as is the previously missing Dominic button! We've also added some collections (bundles, packs) of items at a discounted rate. Excuse the missing product images–they still need to be created and uploaded.
An (ever so slightly) early notice: All RE and REH products will be on sale from Oct 27-Nov 3! Just enter the coupon code HALLOAG20 at checkout to see the discount applied.
Questions or Comments?
Feel free to send in any AG-related questions! Our Ask Box is always open.
Thanks so much for all of your amazing support, and stay safe out there!
---