Let's play Backspace Bouken (Demo)! Or at least try to. Cover image by Discord member Mayanana. Photo editing assistance by Discord member Ark (Lars).
---
Backspace Bouken
Backspace Bouken is a game by a friend of ours, and the playable demo was just released recently, so of course we had to play it and provide helpful feedback.
So to copy paste the description of the game from the itch page real quick…
Explore and survive as the young typist Kana in an old-school dungeon full of absurd encounters, mysterious puzzles, surprising secrets, and more.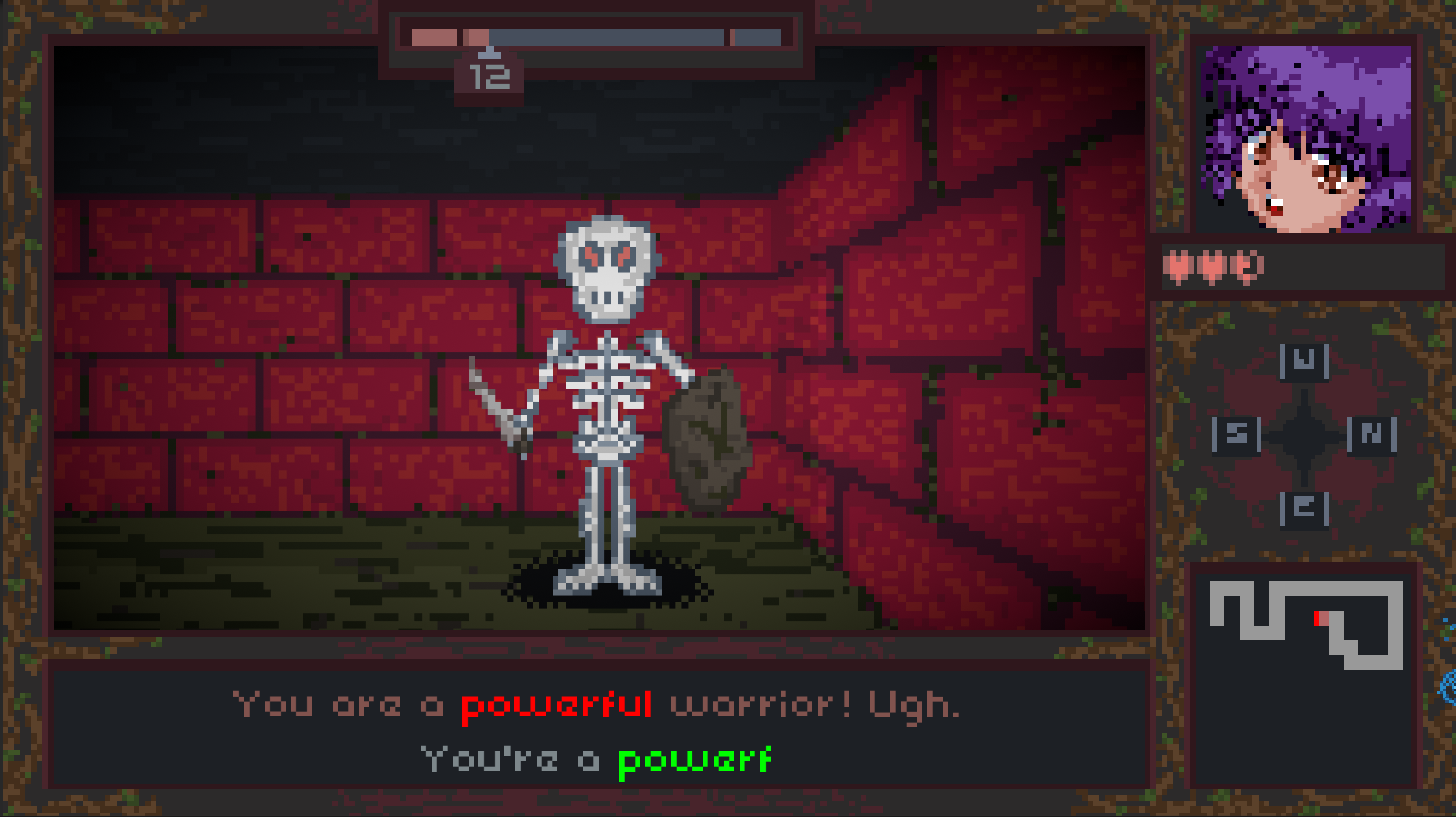 The following is a stream-of-playing live-playthrough (edited for anonymity and style and sensemaking) of Gamma trying to play it. Please keep in mind that Gamma is not particularly good at playing games.
Without further ado…
Launching the game
Try to launch game on Mac OSX 10.13.4

Receive warning that the downloaded file is not from a trusted developer

Head over to System Preferences > Security and Privacy > [Allow apps downloaded from] section, click the button that pops up to allow the app to open

Game tries to launch in full-screen, Mac animates the transition to the game in another "workspace", fancy animated logo appears and freezes.

;A;

Launch game again…

Hurrah, it opens!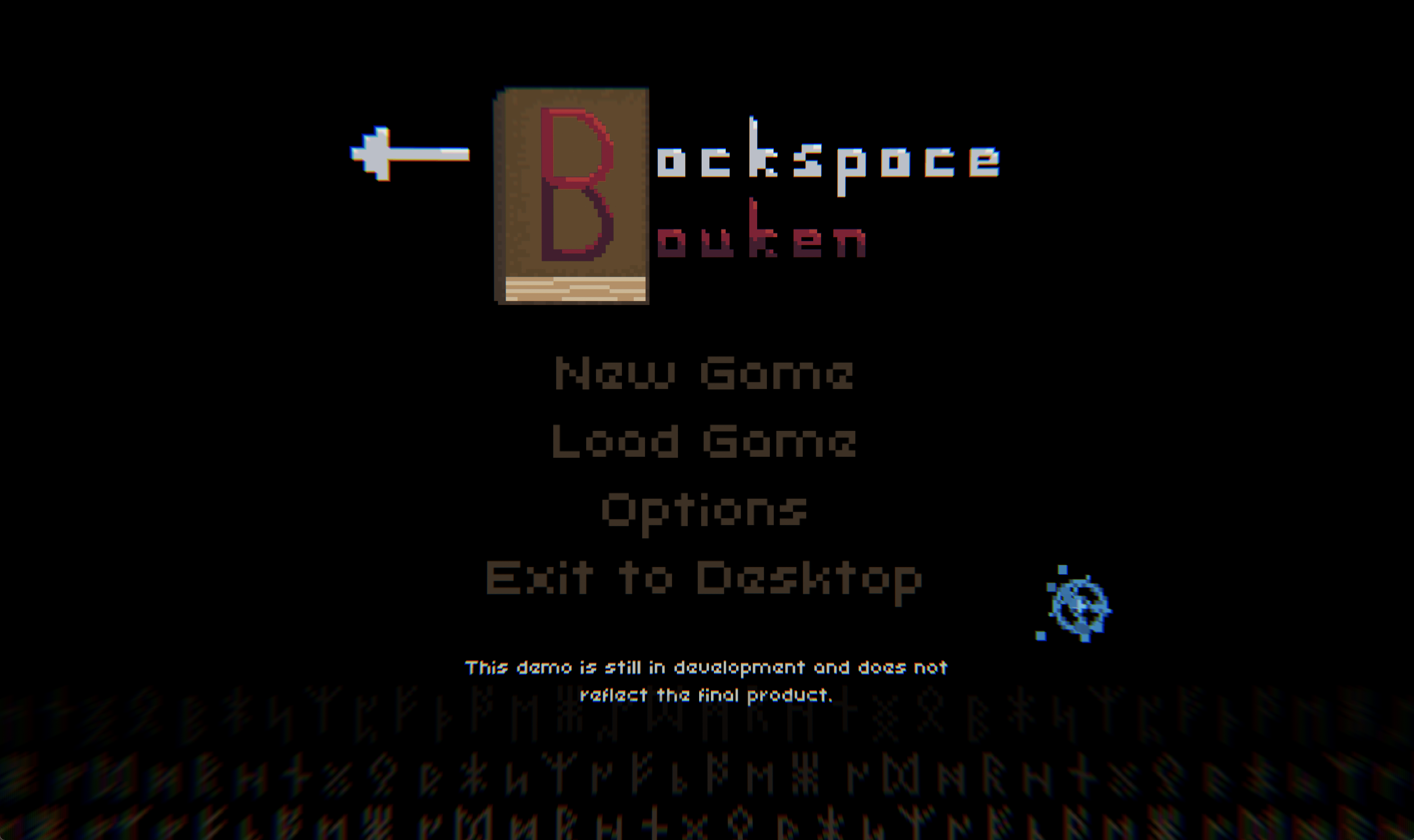 Click on OPTIONS
Hover mouse over all the options to see the animations on the screen
Ok time to hit PLAY GAME
Playing the game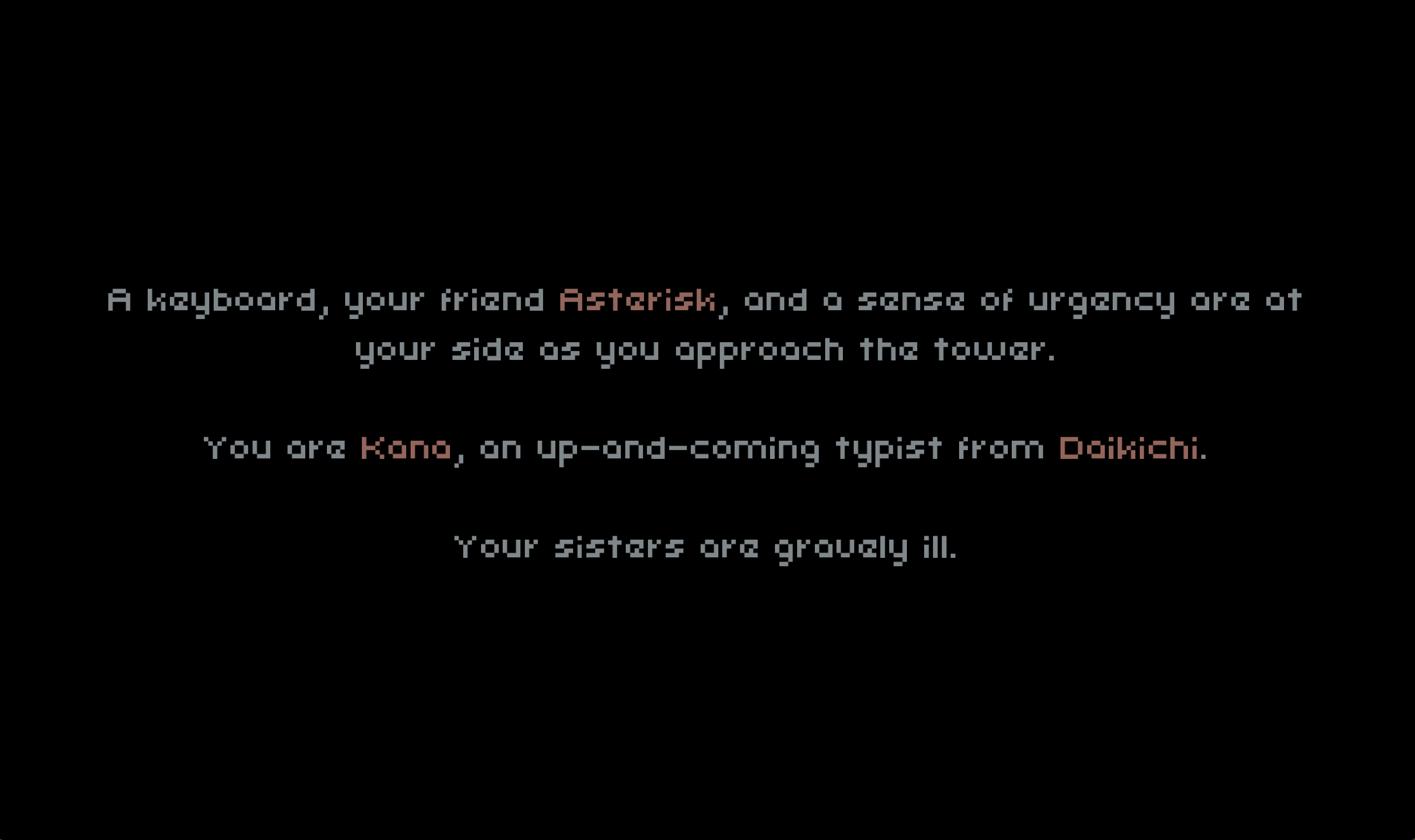 Mouse cursor disappeared when I hit start game (the default one); only see blue orb with small white + in the center now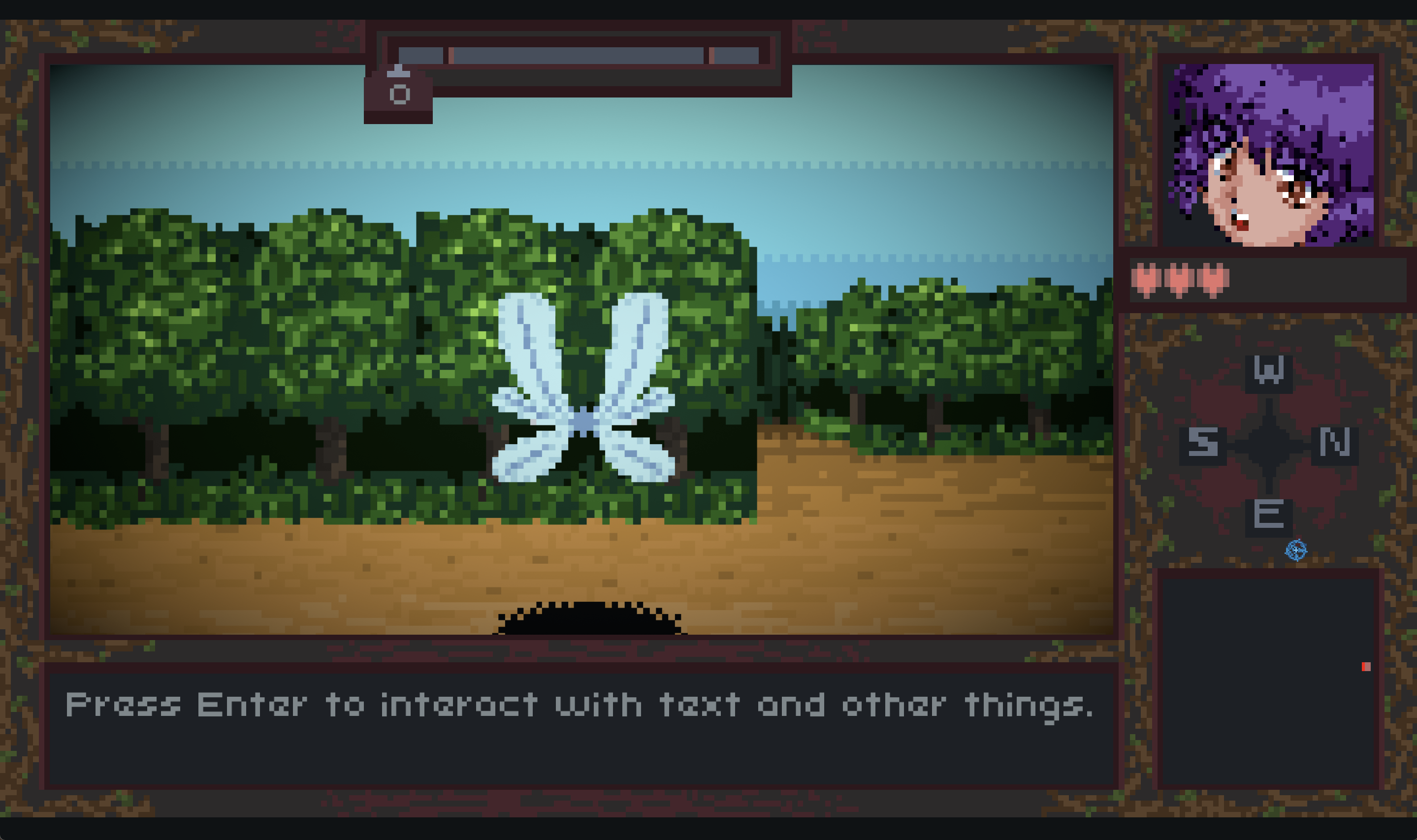 Reads instructions

Hits N E W S

Clicks everywhere

//Clearly not understanding instructions

Hits ENTER–ahhhh. Yeah those instructions didn't make sense.

using enter to scroll text forward doesn't feel like "interacting with text". I thought it meant to like, move the compass (text) around
:C space doesn't move text forward

(Context: I was using a keyboard with options for setting the key-repeat-rate (higher means holding a key down will make it type more of that key faster) and key-delay-rate (higher means there's less delay between hitting a key and getting a character typed).

haha, changing keyboard settings (repeat rate, delay rate) makes it so that you can hold a button and [the camera] will spin (albeit a bit jankily), but if I set the keyboard rates to slowest (which I think is defualt of a Keyboard), I can't spin by holding a button. I also can't hold UP to move forward…

why do I have a mouse cursor….gets in the way…have to shove it into a corner like for when watching movies

don't like the spinning/turning animation/speed…makes me dizzy. is it even speed the whole time?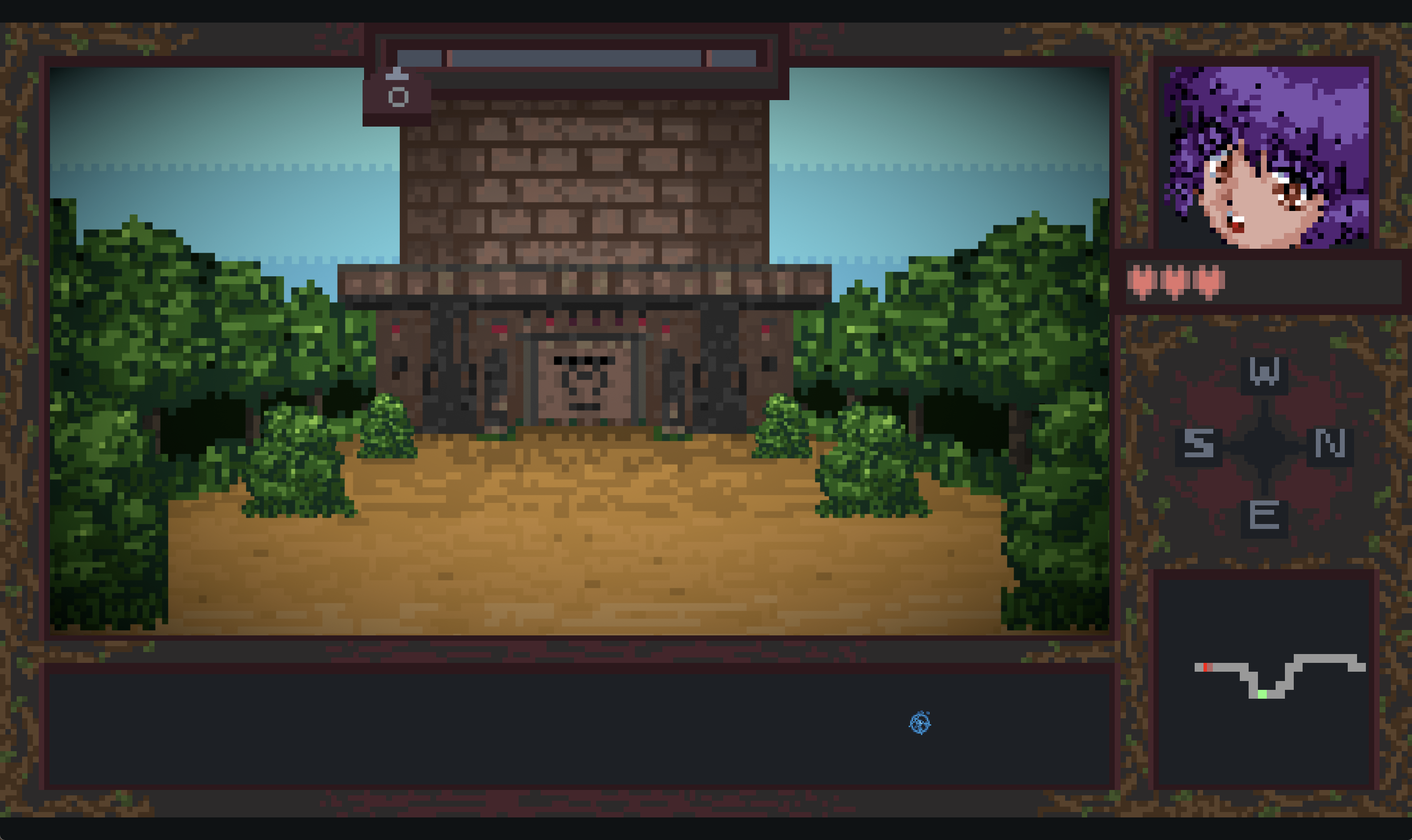 Repeatedly bashes self against hedges
the side hedges going to the tower don't look close/big enough to be blocking your way from moving forward (to the side)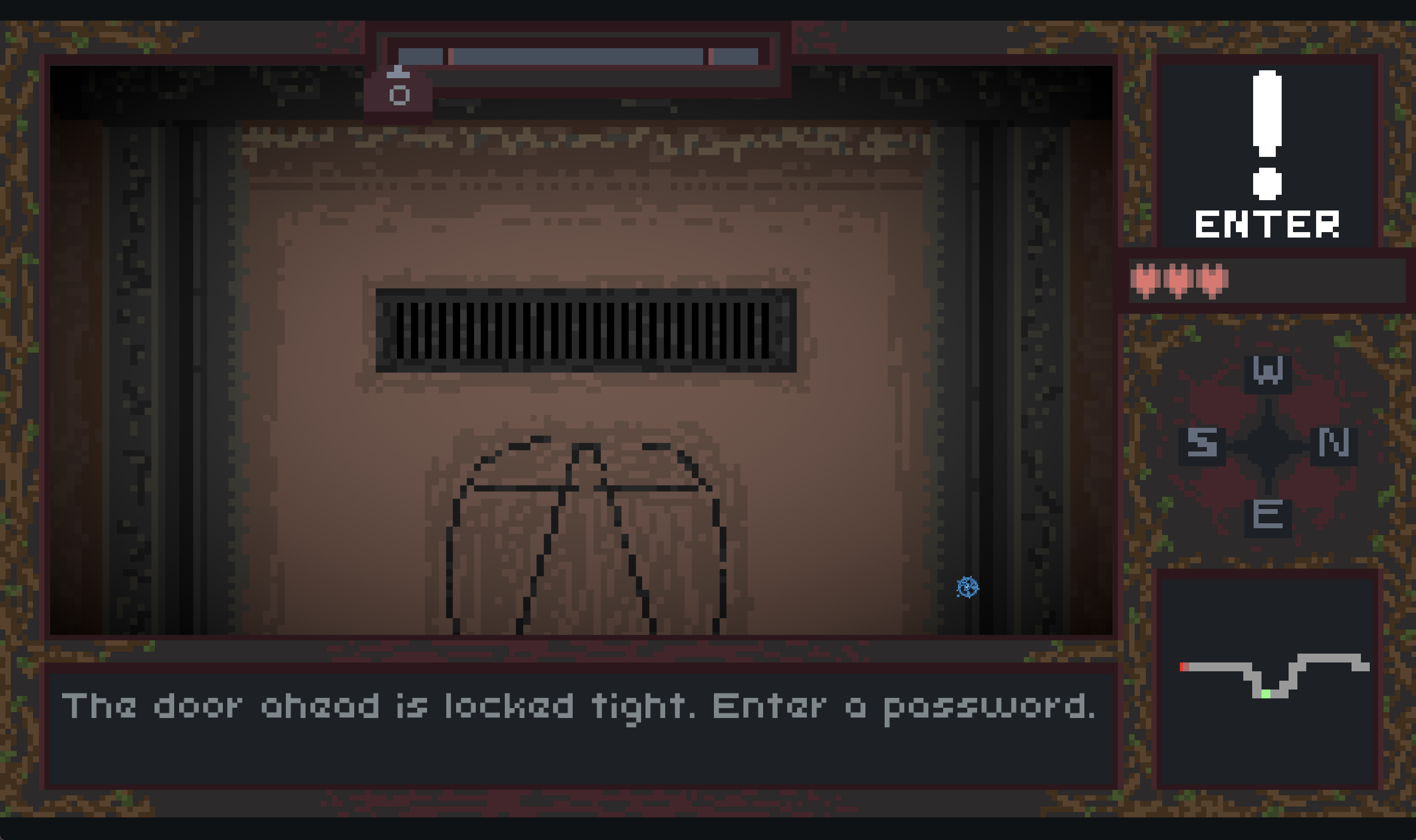 when you need to enter password to tower, since you trained me to hit ENTER at an end text to move forward to next step, it's not obvious to type right after that prompt
Inside the tower
uhhh why can't I hold backspace to delete all the gibberish I typed

the battle mode typing attack isn't obvious

"why is one word red?"

hits ENTER

what does it mean to use all my Spaces up

oh I died

Game loads from just in the tower

I can't navigate the menu with my keyboard? :C thought this was a typing game

Oh, space is like a Free Pass

dies

Oh, what….I can't hold Space to kill the first skeleton?

dies 10 more times against the first skeleton

uh generally everything looks a little bit too far to be interactable

like the sign, I keep stepping on it because it looks like I'm one square too far away

Why don't I have to hit Enter at the end of typing something to get to the next text attack

dies

…

dies


Did I misread a sign that said you should explore as much as possible

dies

Quits after not having gotten past the first level
Hope reading Gamma's attempts at playing through the game was enjoyable~
Check out the game and help the devs with some feedback! Use it to learn a new keyboard layout or simply to practice typing~
Fanart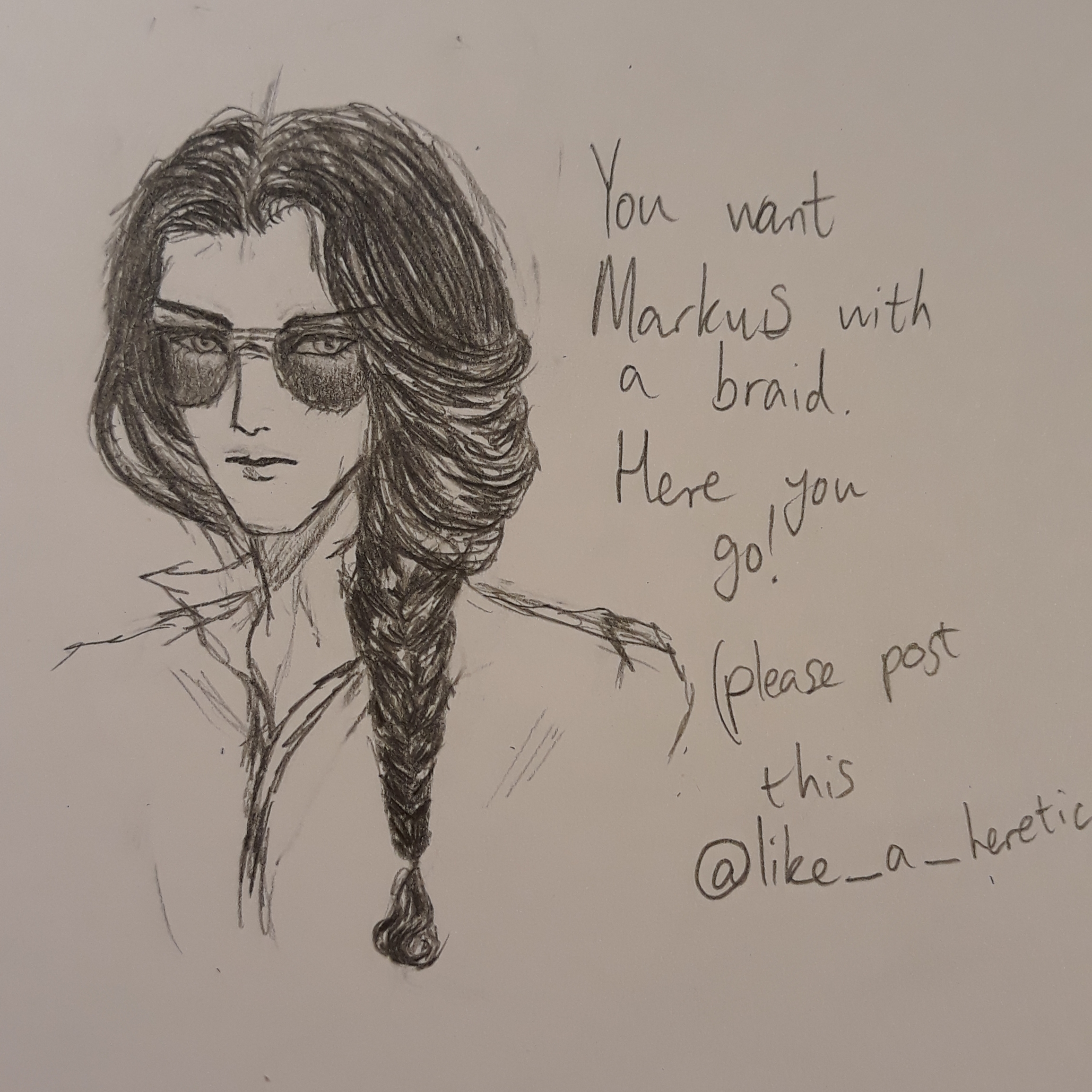 Artist: Discord member Corvid_Reaven
---